A new way to enjoy draft beer and wine is now available at Pizza Artista of Lafayette, located at 5409 Johnston Street*.
Pizza Artista, Lafayette's locally owned & operated fast-fired pizza place just went live with the all-new self-serve beer & wine tap, called iPourIt. The system offers restaurant guests the ability to freely pour their own beer or wine from the 24 tap kiosk with the simple swipe of a wrist band(see video below). The wrist band is linked to an open tab that allows for age-appropriate guests to pour any amount of beer or wine up to a 32oz cap for them to enjoy. After the 32oz cap has been reached, the guests can request another round at the counter. If the guests are seemingly fit to have another, then they'll be able to enjoy more; but if they have obviously had enough, then they will need to close out the tab.
There are 20 beers and 4 wines currently on tap, with selections changing periodically. The benefit of the equipment is that it easily tracks which tap is most liked and relays that information back to Pizza Artista. It also empowers their guests to be a cheap drinker or a guzzler, since the system charges per ounce. Tap price per ounce is clearly presented to guests via the tap on-screen menu. The tap screens will also provide guests with total ounces poured and total ounces remaining for their tab. Once finished, guests close out their tab and pay for the amount consumed. It's that easy.
Follow Pizza Artista at facebook.com/PizzaArtista. Also, for more info on iPourIt, see their website at ipouritinc.com.
Below are a video and some photos that we took of the new system at Pizza Artista.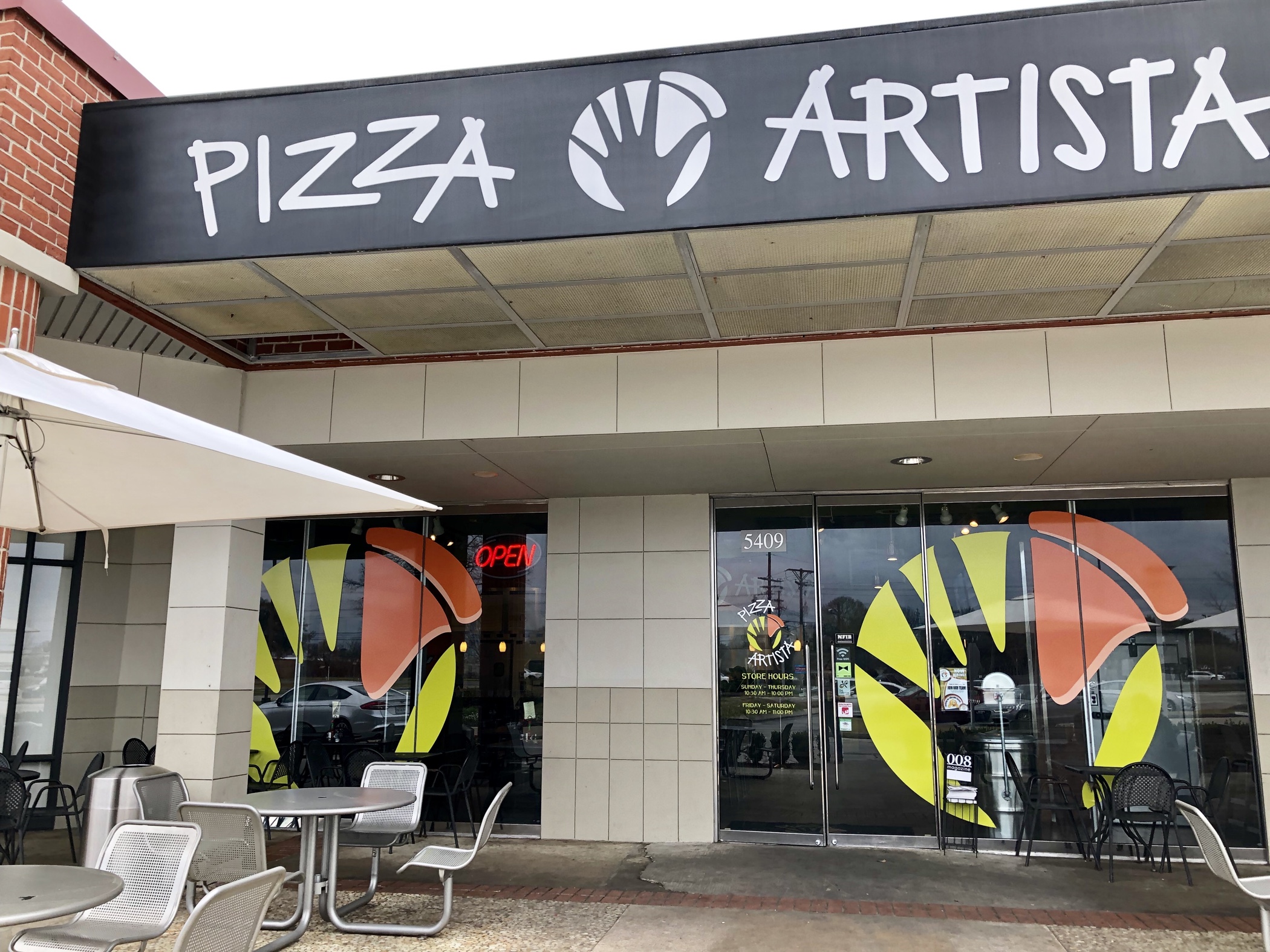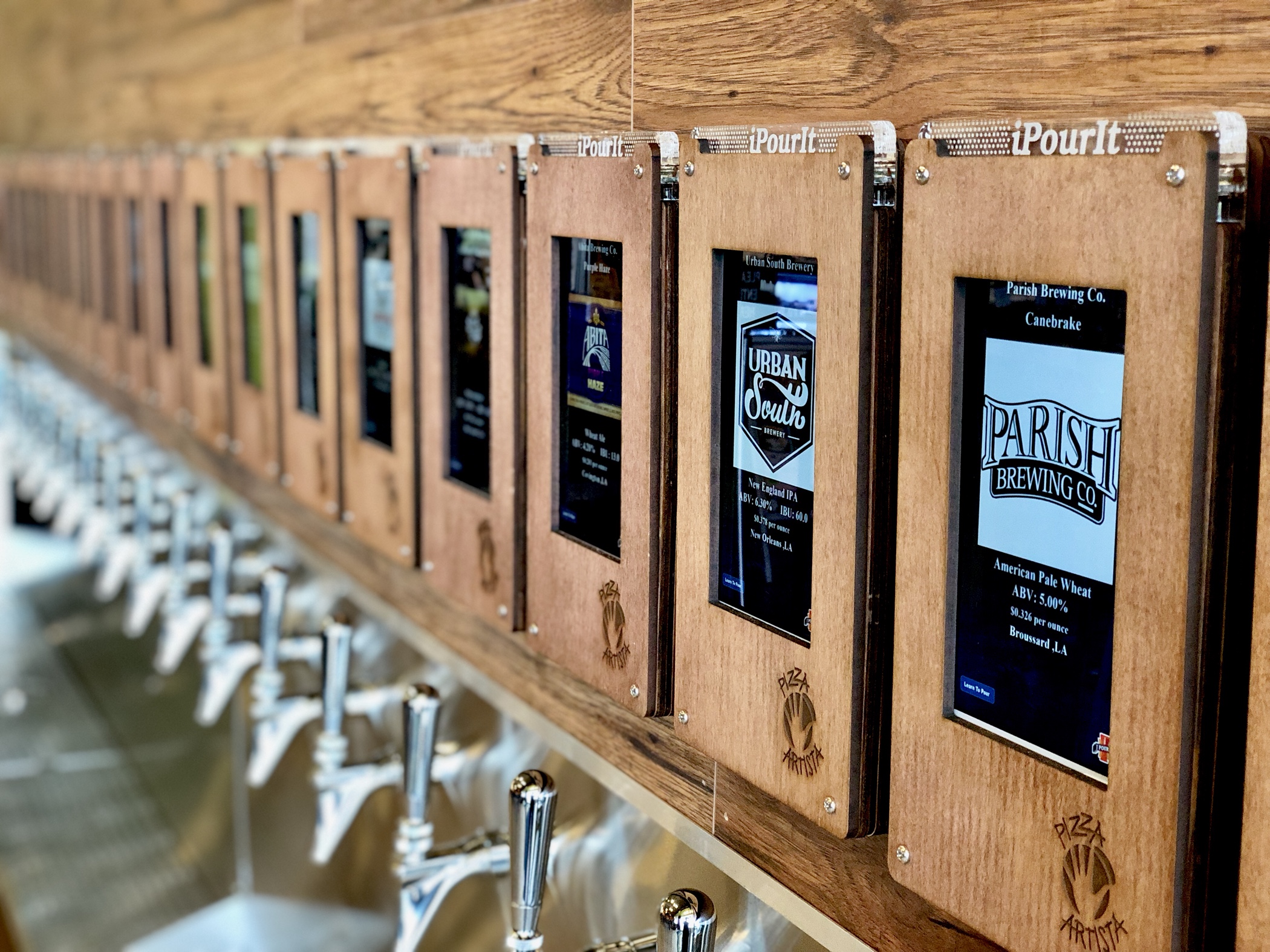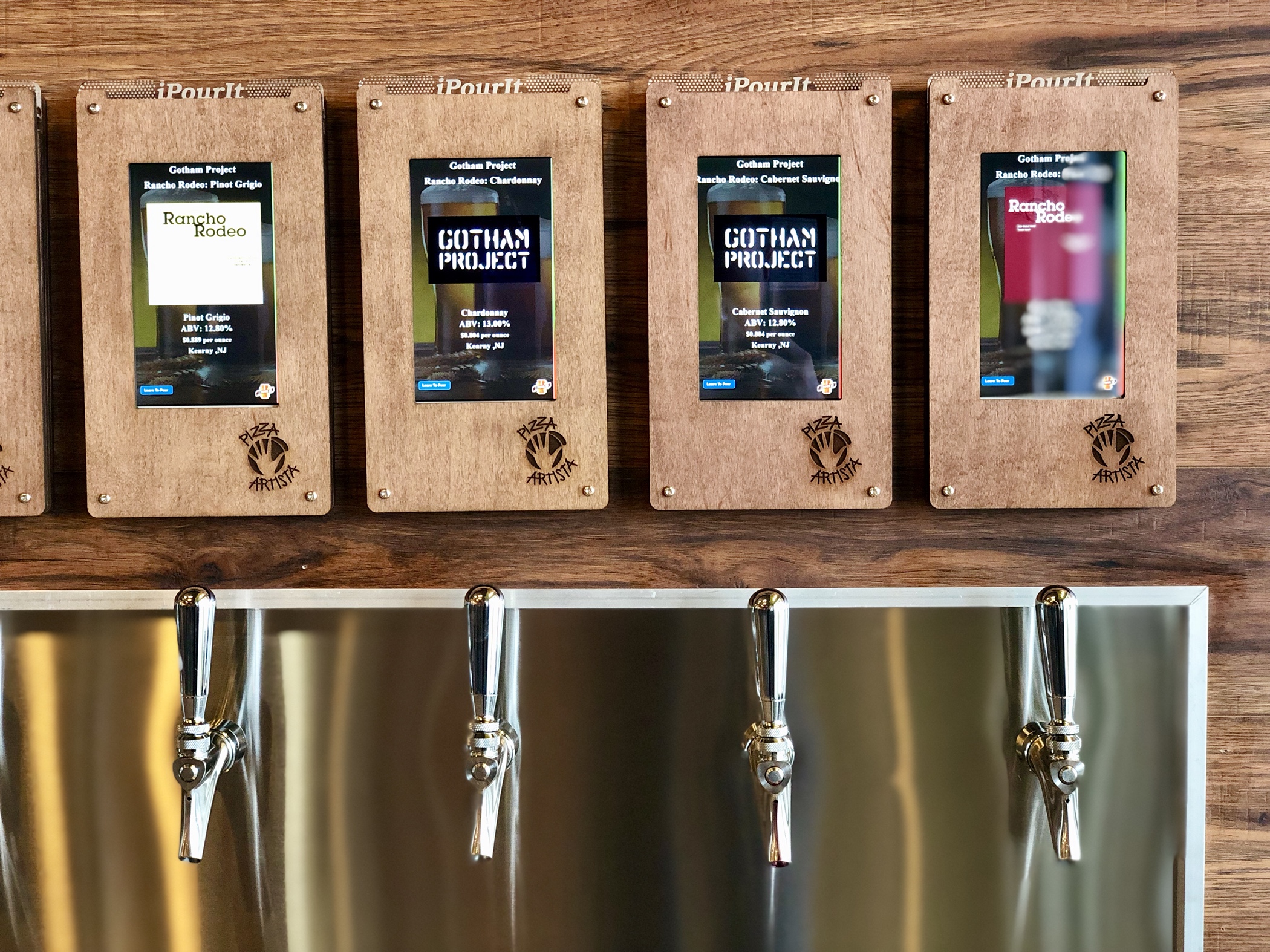 The four available wines.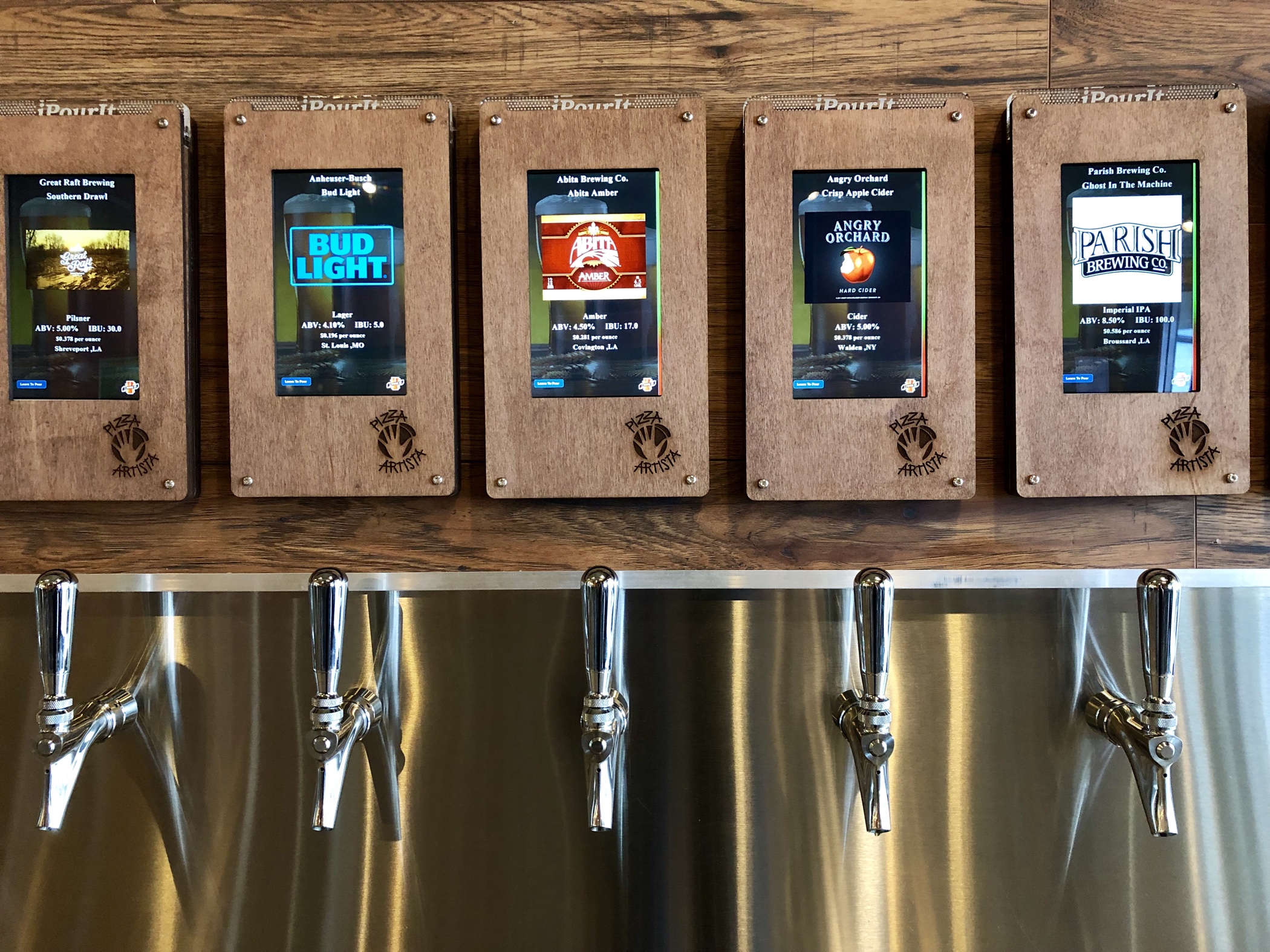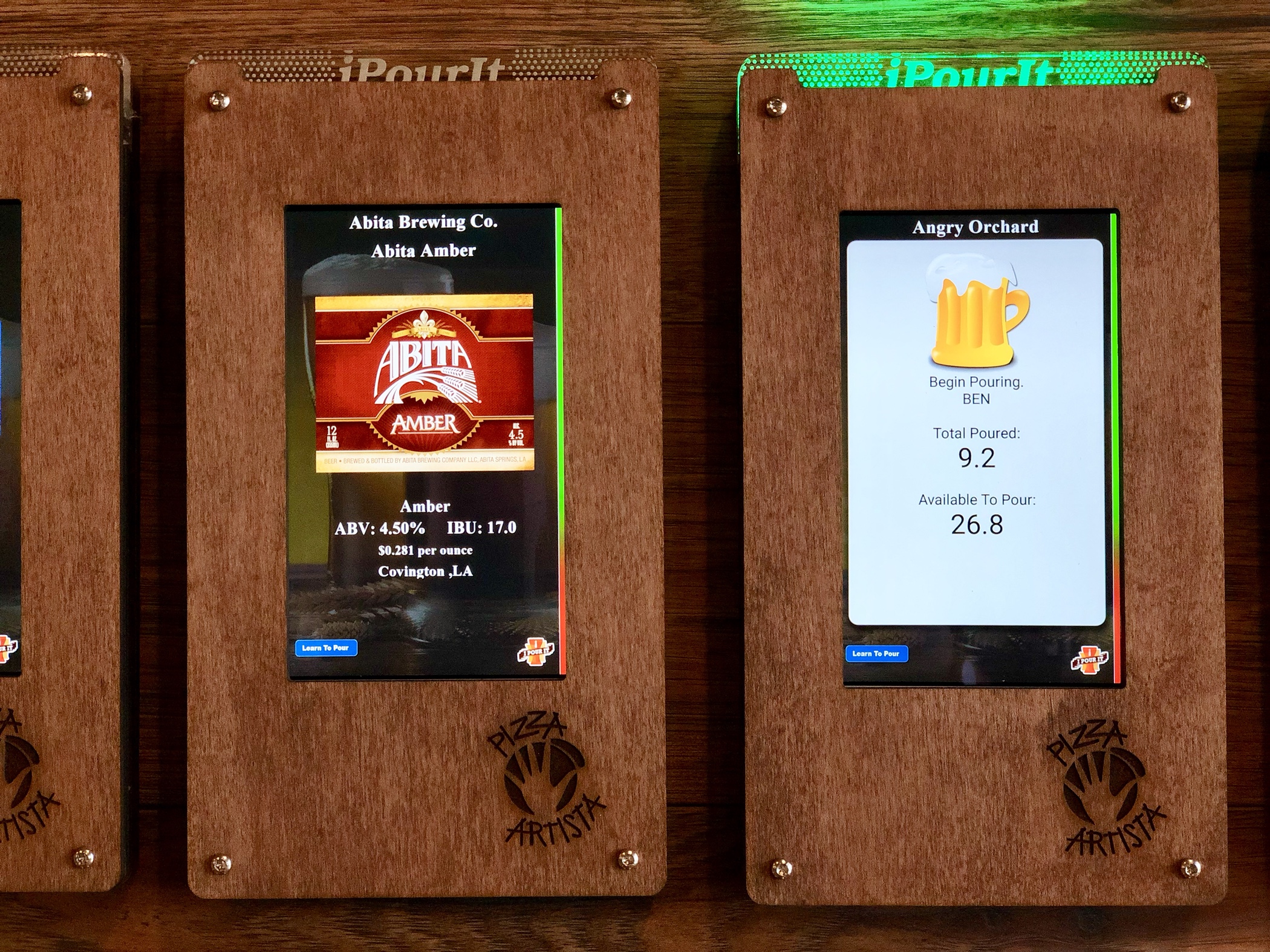 On-screen pour data.