Parish Biscuit Company, a new locally owned breakfast, brunch, and lunch concept is coming soon to Lafayette's Oil Center in the former Chicken Salad Chick space at 1120 Coolidge Street in Lafayette, Louisiana.
The concept of Parish Biscuit Company originated from a group of friends, led by Steven Laborde, who realized the scarcity of breakfast restaurants in Lafayette that offered the type of experience they were seeking. Inspired by their passion for southern-style Louisiana cuisine, they envisioned a menu centered around unique Southern biscuit combinations, crafted with the utmost care and attention to detail.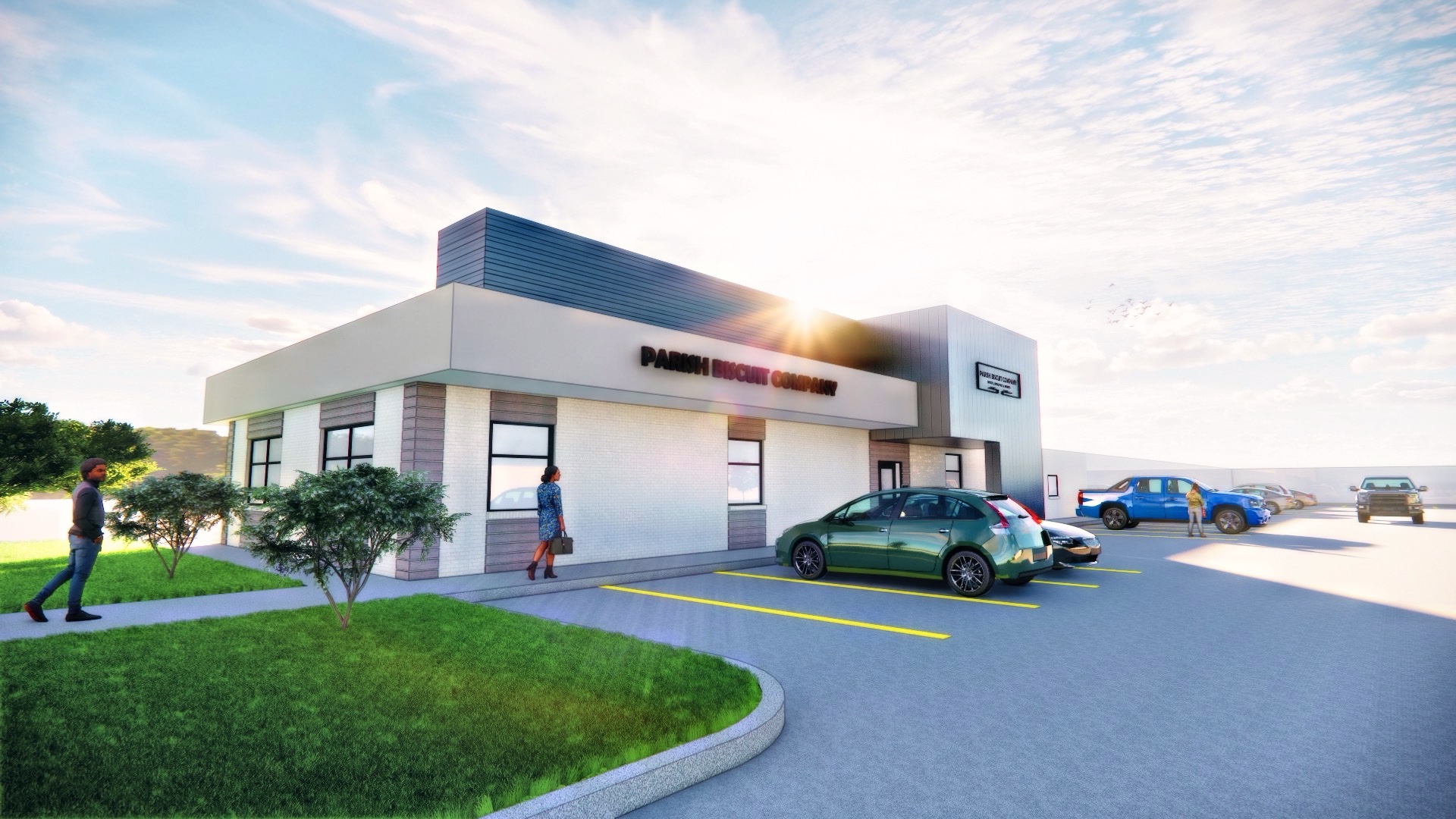 Submitted Rendering
Steven Laborde is a Lafayette native with over 25 years of experience in the restaurant business. Laborde spent 14 years with Carrabba's Italian Grill and Bonefish Grill opening nine Carrabba's Italian Grill restaurants and one Bonefish Grill along the Gulf Coast. In 2006, Laborde opened the Carrabba"s in Lafayette as the original Managing Partner and led the restaurant from 2006 to 2012. With diverse roles, Laborde has excelled in restaurant operations and start-up development.
To bring their vision to life, Steven Laborde collaborated with local venture capitalist, Andrew Ahrens, and together, they set out to create Parish Biscuit Co. The team's dedication led them to invite Chef Mike Richard, former executive chef at Cafe Vermilionville, Coyote Blues, and Saint John's restaurant, on board to design and develop the menu. Since January 2023, the team has worked tirelessly, spending the past five months perfecting recipes and refining the concept to offer something truly distinctive and adventurous for Lafayette residents craving it.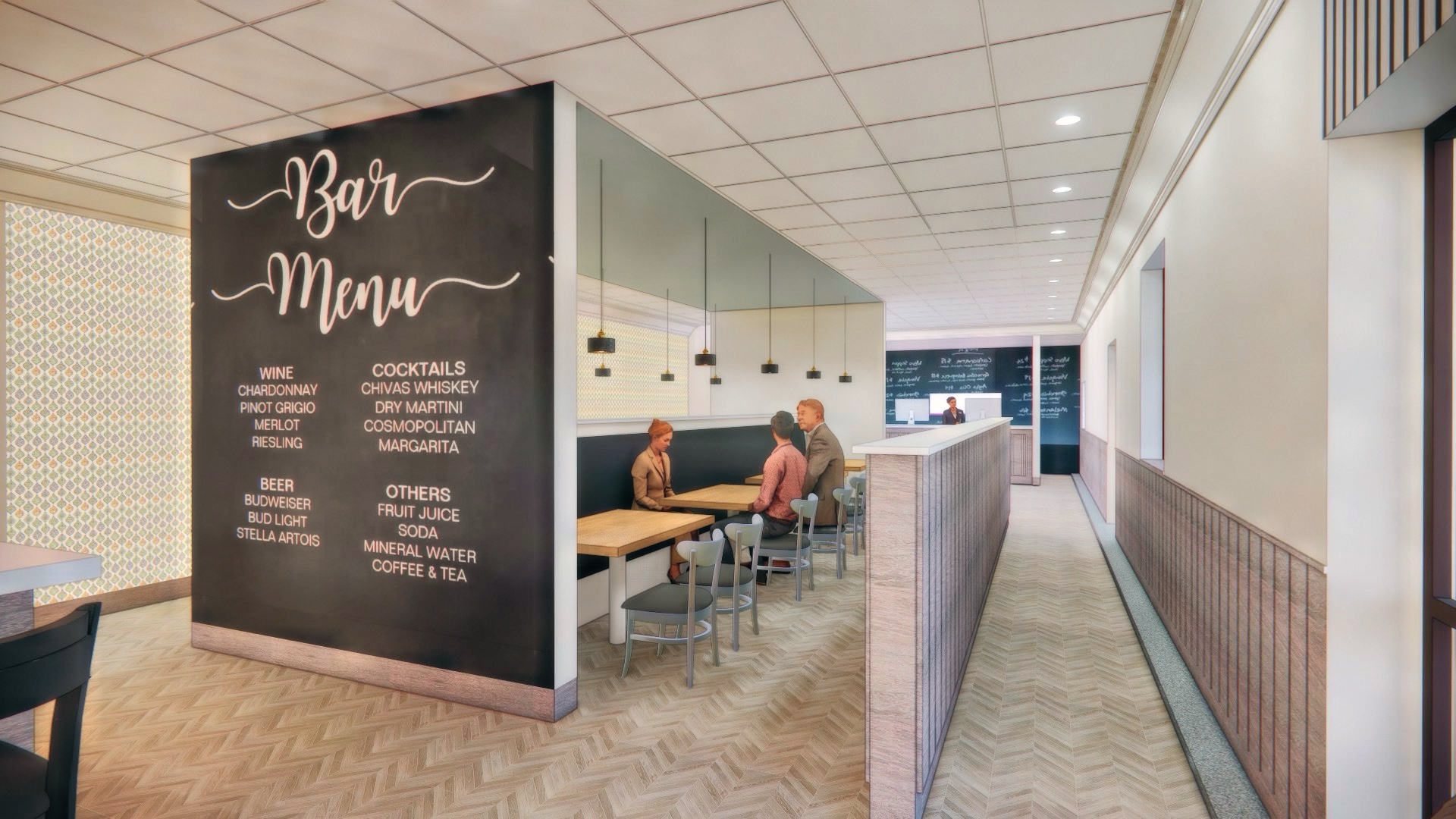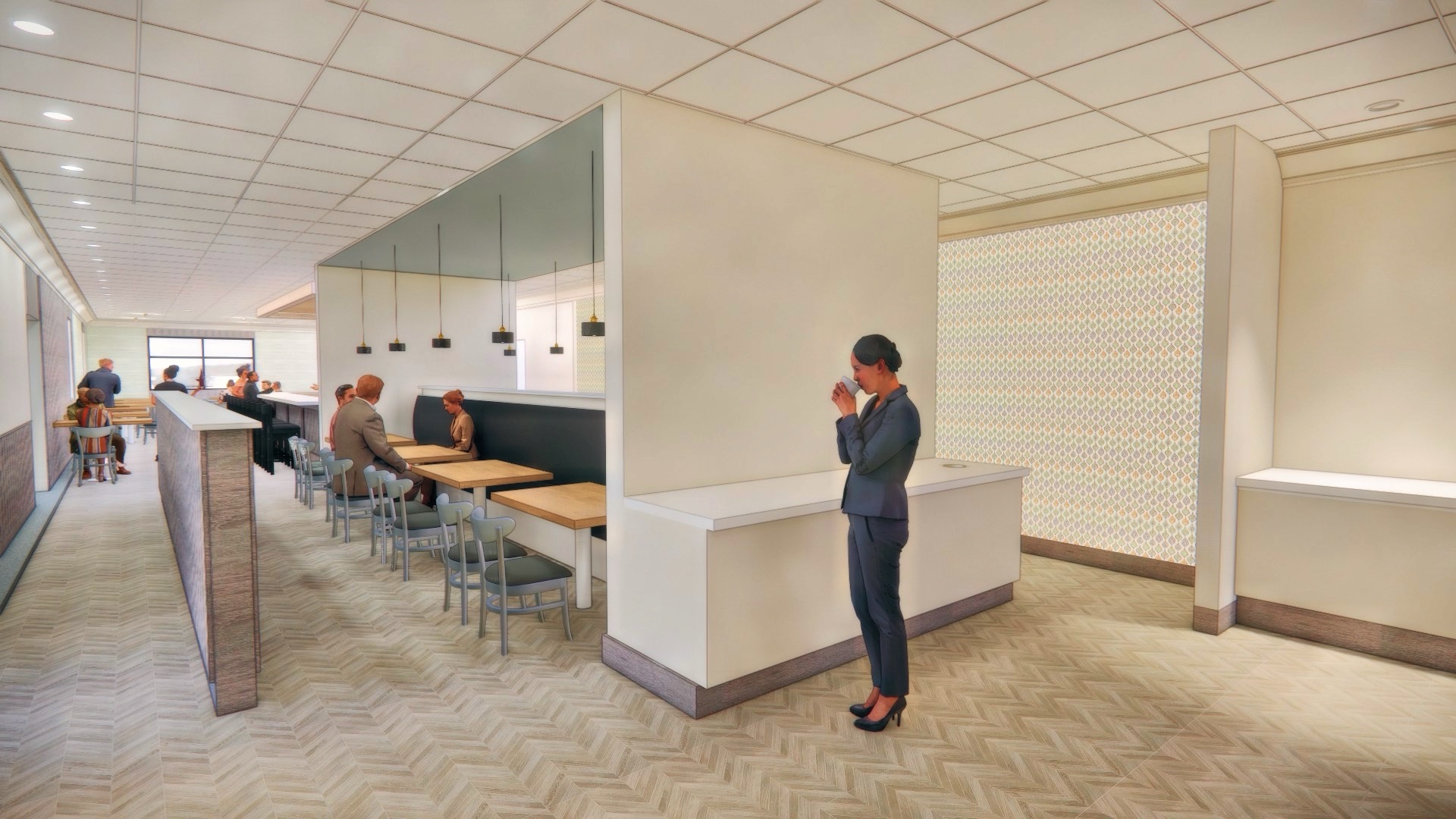 Submitted Renderings
Andrew Ahrens was the ideal partner for this venture, given his family's successful ownership of Eddie's BBQ, a renowned barbecue restaurant in Louisiana. Additionally, he has been an angel investor in thriving restaurant ventures such as Crying Eagle Brewery, Pour, and Romacelli.
Parish Biscuit Company draws its inspiration from the rich heritage of southern-style Louisiana cuisine, infusing it with innovative twists and delightful combinations. The menu promises an array of mouthwatering options for breakfast, brunch, and lunch, satisfying even the most discerning palates. The menu offers a tempting selection of breakfast, brunch, and lunch items like the Evangeline Biscuit, a buttermilk biscuit, fried green tomato, pimento cheese, bacon, fried egg, and bacon jam. And the Southern Tradition with two eggs, bacon or smoked sausage, biscuit, and a choice of roasted corn & cheddar grits or breakfast potatoes. Other featured menu items include duck quesadillas, crawfish omelets, and plenty of cocktails, mocktails, beer, wine, and more. And yes, kids also have their own menu that includes waffles, French toast, and chicken tendies.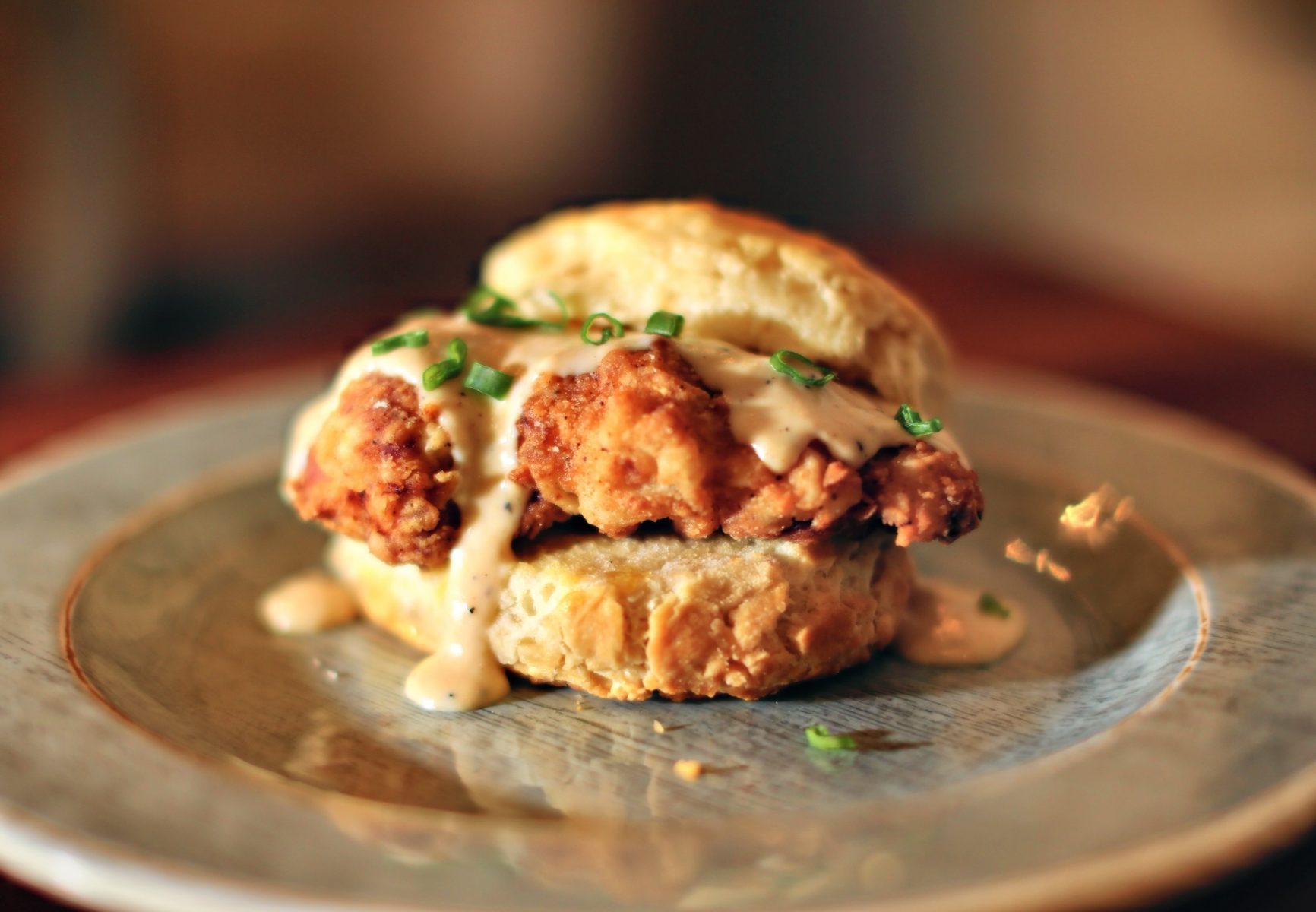 Chicken & Gravy Biscuit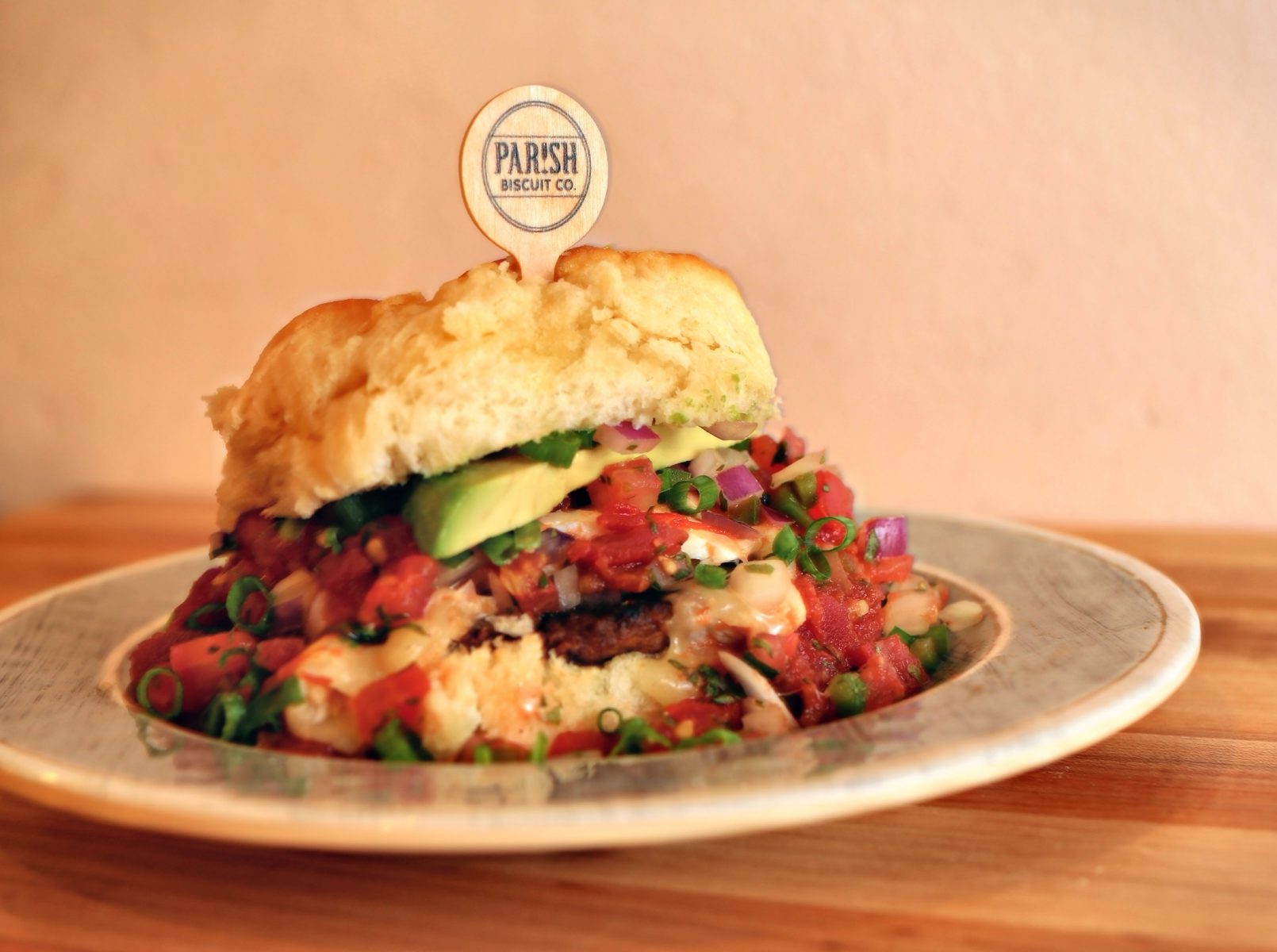 Huevos Rancheros Biscuit
"We are thrilled to bring Parish Biscuit Company to Lafayette's Oil Center," said Steven Laborde, Founder of Parish Biscuit Company. "Our goal is to provide a fun and upbeat atmosphere where friends, families, and business associates can come together, enjoy delicious food, unwind, and create lasting memories."
Choosing The Oil Center as the flagship location for Parish Biscuit Company was a strategic one, according to Laborde. With its proximity to various business offices, medical facilities, and residential areas, the Oil Center provides an ideal setting for this concept.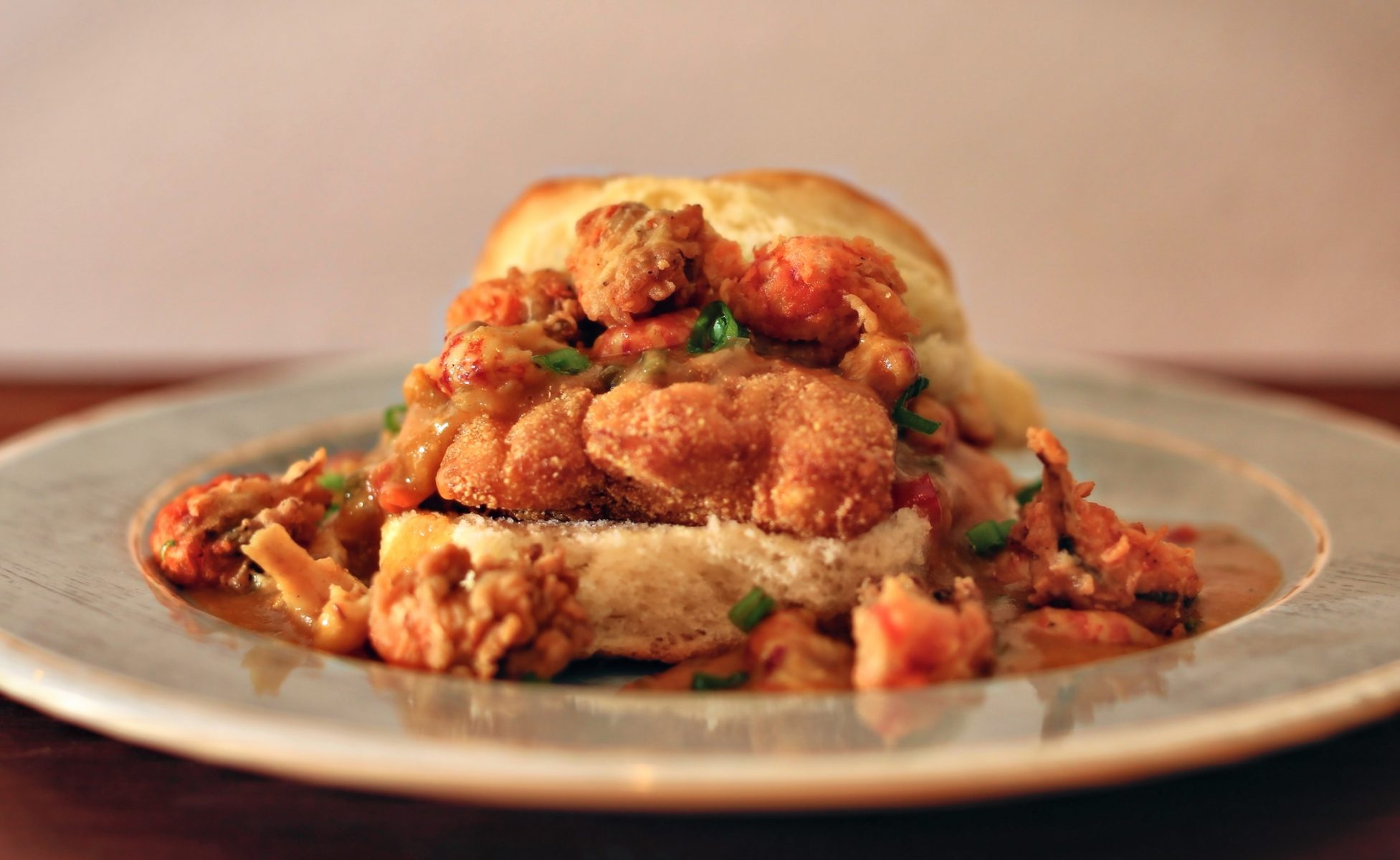 Catfish Acadian Biscuit
Parish Biscuit Company does have future expansion plans in mind. But the team aims to establish a solid foundation for their concept before considering additional locations.
The tentative opening date for Parish Biscuit Company is set for early to mid-fall of this year, 2023.
Be sure to keep a look out as we will be sharing routine updates, releasing new photos, menus, and the website!
You can follow Parish Biscuit Company on Facebook at https://www.facebook.com/profile.php?id=100093176610728.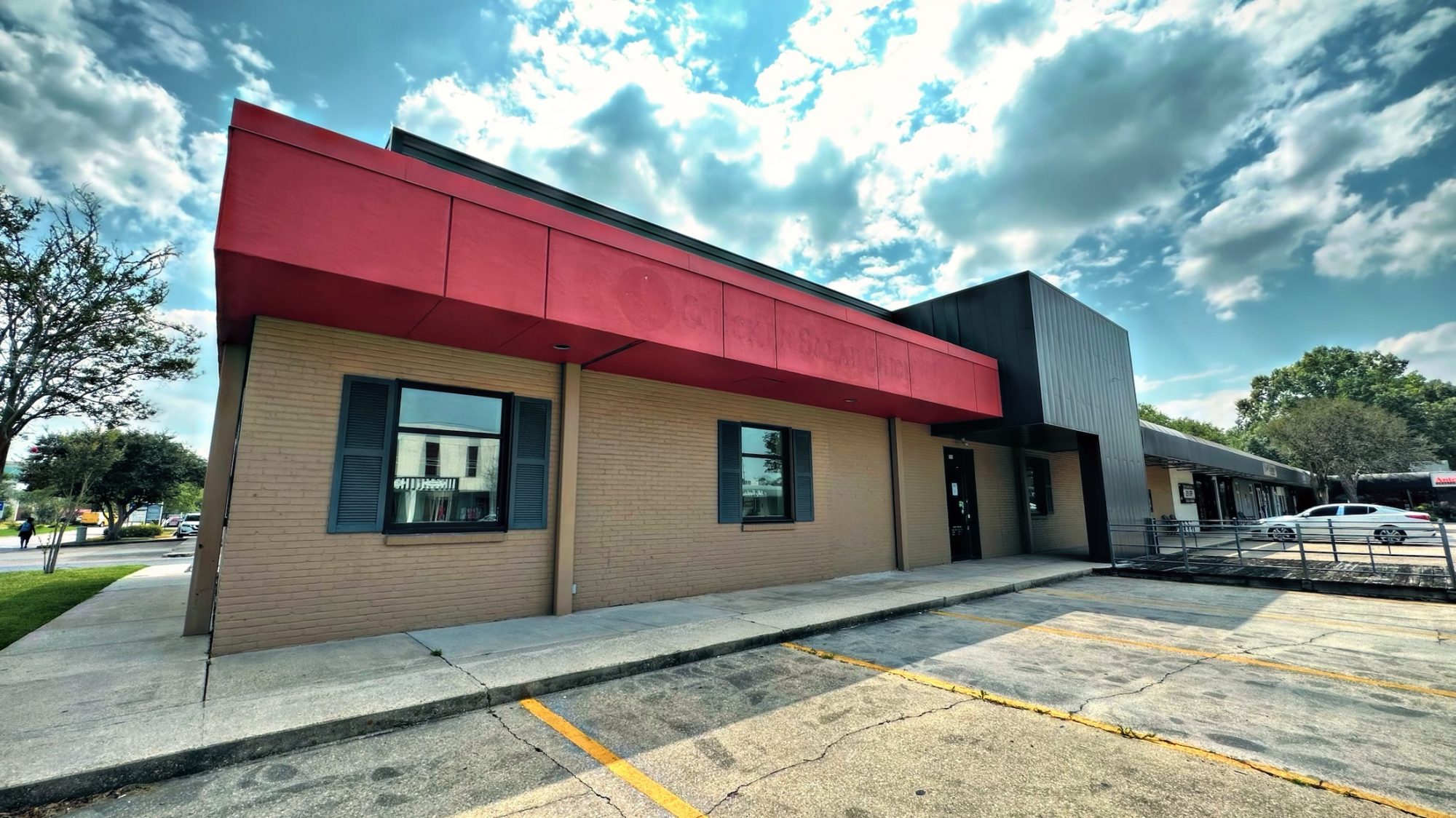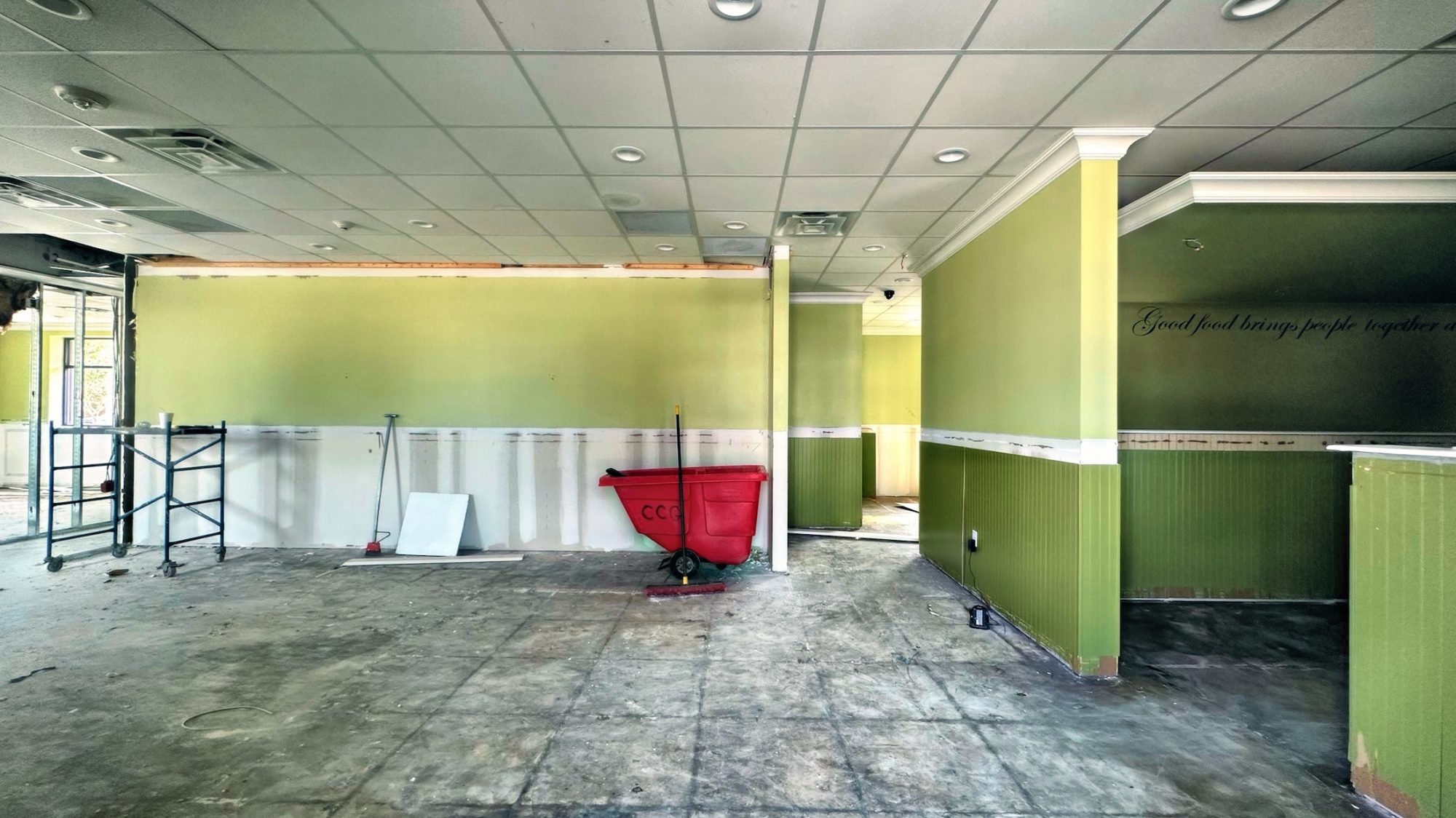 Construction renovations have begun.