Palmyre, Lafayette's Premiere Boutique Cocktail Lounge is coming soon to 201 Settlers Trace Blvd, #3011, across from Zoe's Kitchen in River Ranch.
Proprietors of the popular, newly opened Mercy Kitchen, Colleen and Stuart Ottinger, reveal a new addition to their signature collection, called Palmyre (pronounced Palm-Ear).
Palmyre will be a charming, Euro-chic Cocktail Lounge and the first of its kind in Lafayette. Named after a 1900s socialite with a gift for entertaining, Palmyre will offer a thoughtfully curated craft cocktail menu and wine program designed by Oxford Provisions VP of Libations, Ray Ward, and Sommelier, Lauren Blanda, highlighting both classic libations and options for patrons with a more exploratory taste in beverages. In addition, Palmyre's worldly take on food will include caviar, dips, carpaccio, and other light fare to indulge between sips.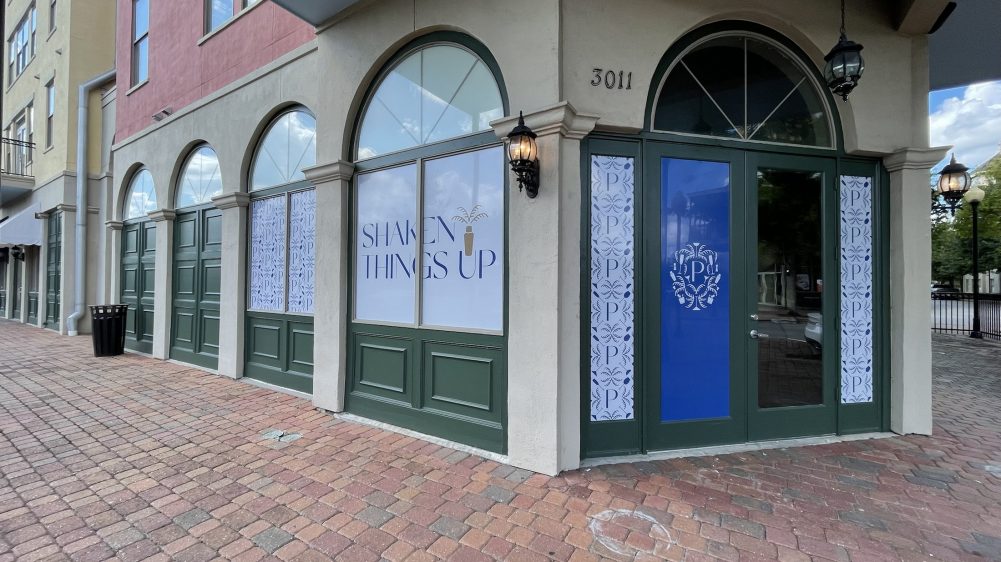 Palymre combines the sophistication of an upscale Parisian cocktail establishment with the playfulness and hospitality of the South. Well-appointed interiors with lush fabrics, vintage one-of-a-kind pieces, a 14-seat bar, lofted event space & wine tasting table, and an outdoor champagne garden with design details throughout.
"We want our guests to feel transported beyond Lafayette when they walk in the space," said Ottinger. "A place where you can order a well-made drink with a colleague or a date, just like you would in a Manhattan bar, but without the fuss. It's fancy, but not fussy!"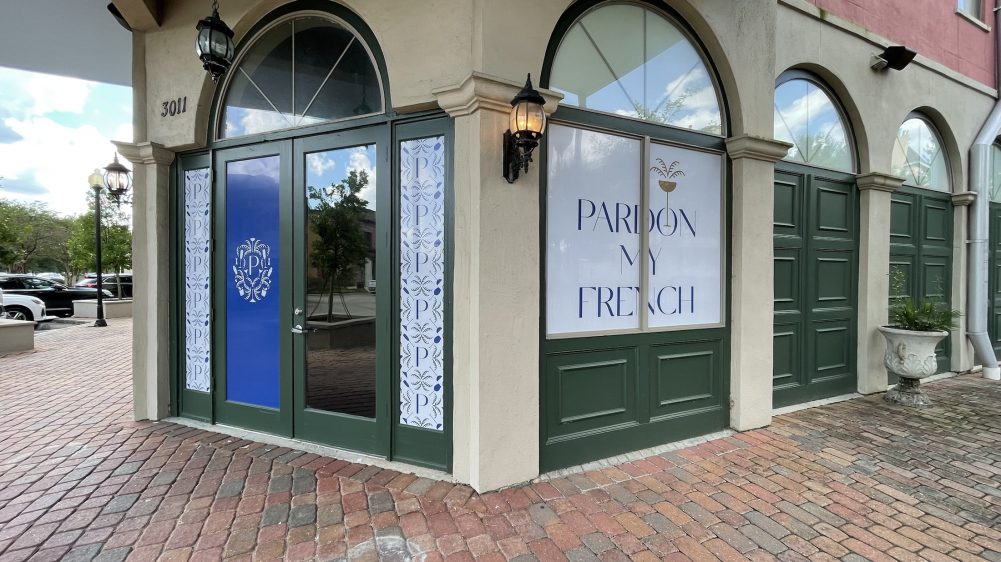 Curating Palmyre's laid-back sophistication is celebrated Nashville-based interior designer, Lindsay Rhodes, whose notable work can be seen in major magazine publications and celebrities' homes. Palmyre is her first commercial project in Lafayette.
Palymyre is tentatively set to open in early January 2022, but invites the curious to inquire about private event celebrations starting in December 2021 (currently accepting bookings). You can be among the first to exclusively experience this new addition to the Lafayette cocktail scene.
For more updates, follow Palmyre on Instagram at http://instagram.com/thepalmyre or on Facebook at https://facebook.com/thepalmyre. You can also checkout their website at https://www.thepalmyre.com/.