Osaka of Lafayette — the sushi-Japanese-Korean-Vietnamese restaurant — located at 2809 Johnston in the South College shopping center is renovating.
Osaka is a family-owned, local restaurant that has been around 2004. They serve fresh sushi & Japanese dishes, but they also claim to be Lafayette's only restaurant to serve authentic Korean food.
Their renovations, according to a post on their social media accounts, will involve an "updated environment" for their customers to enjoy. The inside has been practically gutted, and the outside of the building is also being renovated.
Renovations started about two weeks ago, and could last a month or so. However, if you're craving it, they are still operating nightly via Waitr & carryout.
Check out their facebook page at facebook.com/osakalafayette.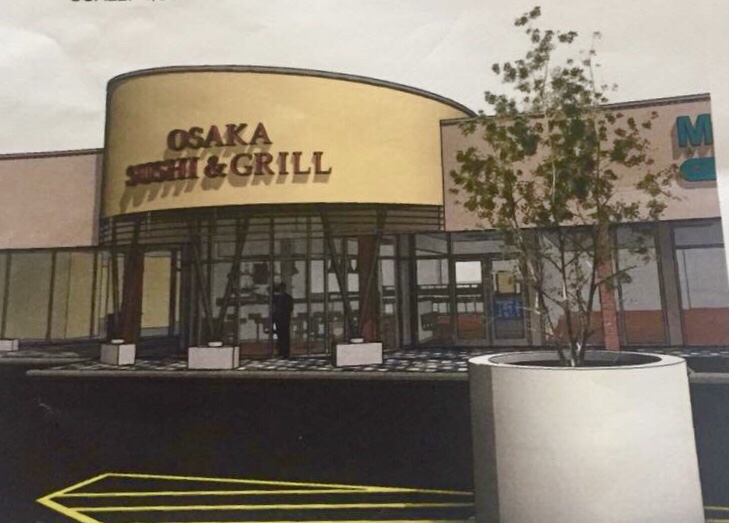 Rendering of how Osaka will look after renovating the facade. Photo submitted by Art V G.