A lot of activity has been going on at the old Import One location at 2611 Ambassador & Guilbeau. Some of the activity consist of extending the parking lot in the rear and from the looks of it, removal of the palms. After doing some research and digging, I found what looks to be the new owner of the building and it is Sterling Premium Select. I could be wrong, but it sounds like a branch of Sterling Automotive. Either way, at least the location is being used again.
Photo below is the sign left after Import One moved.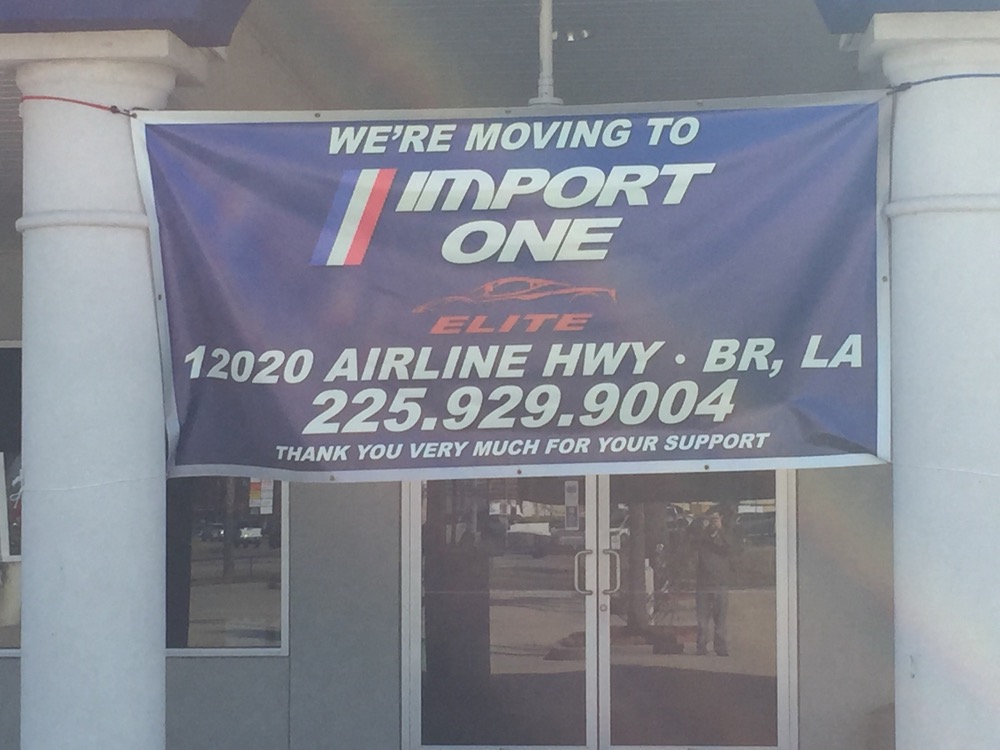 The photos below are of the current state of the building.