There is new dirt work at 240 N. Ambassador, next to an old big rig truck wash.
The new dirt work will be the new office & warehouse space for Team Industrial Services Inc.
We do not have plans or drawings to show, but at least you have an idea what the construction will become.
See Team Industrial Services Facebook page.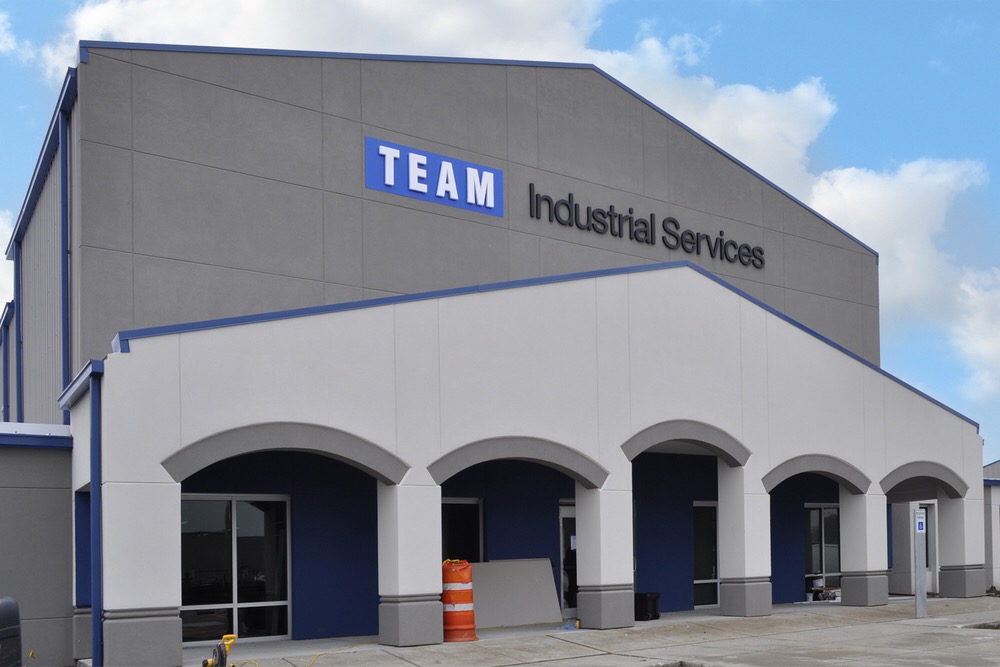 A Team Industrial Services building in Texas. Courtesy of saifeesigns.net