Fresh greenery now lines a portion of Taft Street, between Garfield & Jefferson Street, after a group of individuals seeking to help make Lafayette a more beautiful city was authorized to plant 32 new trees.
The project was made possible through RecoverAcadiana with a grant by The Advertiser.
According to the group, LCG adopted a new street tree planting policy that is now in action by this first authorized planting.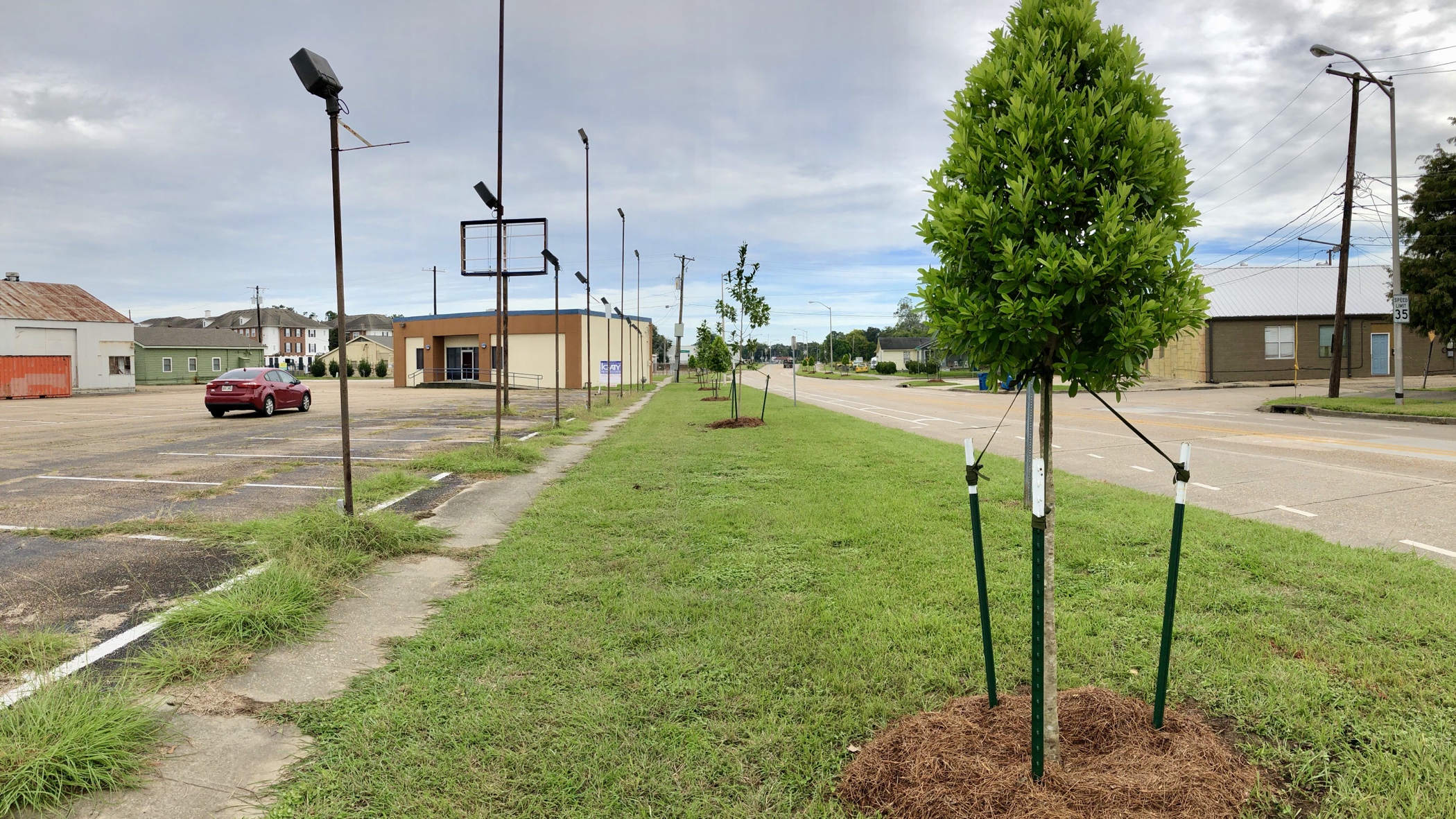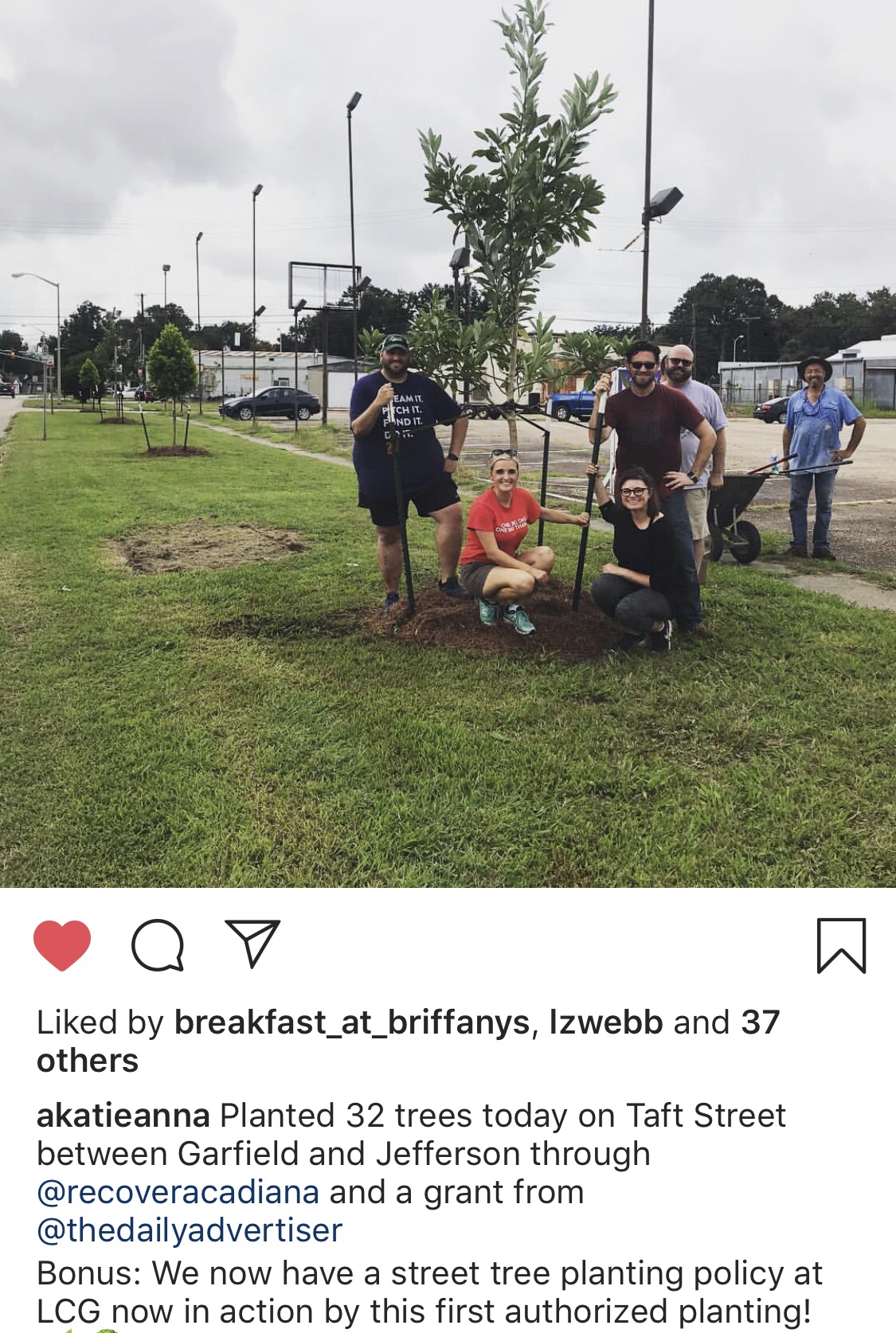 Photo courtesy of Kate Durio.