A new malt ice cream & candy shop, called Corner Candy Creamery & More, is now open at 225 W Milton Ave in Milton, LA
Locally owned by Garrett Guidry, the newly opened malt ice cream & candy shop offers a variety of sweet treats like malt milkshakes, Hershey's ice cream, fountain soda, Cajun plates lunches, and of course, candy. It feels a bit like a 1950's soda & ice cream shop with classic pop music playing and fun colors sprinkled throughout the store.
Malts are a fading treat and this place has it!
You can check them out on Facebook at facebook.com/cornercandycreamery.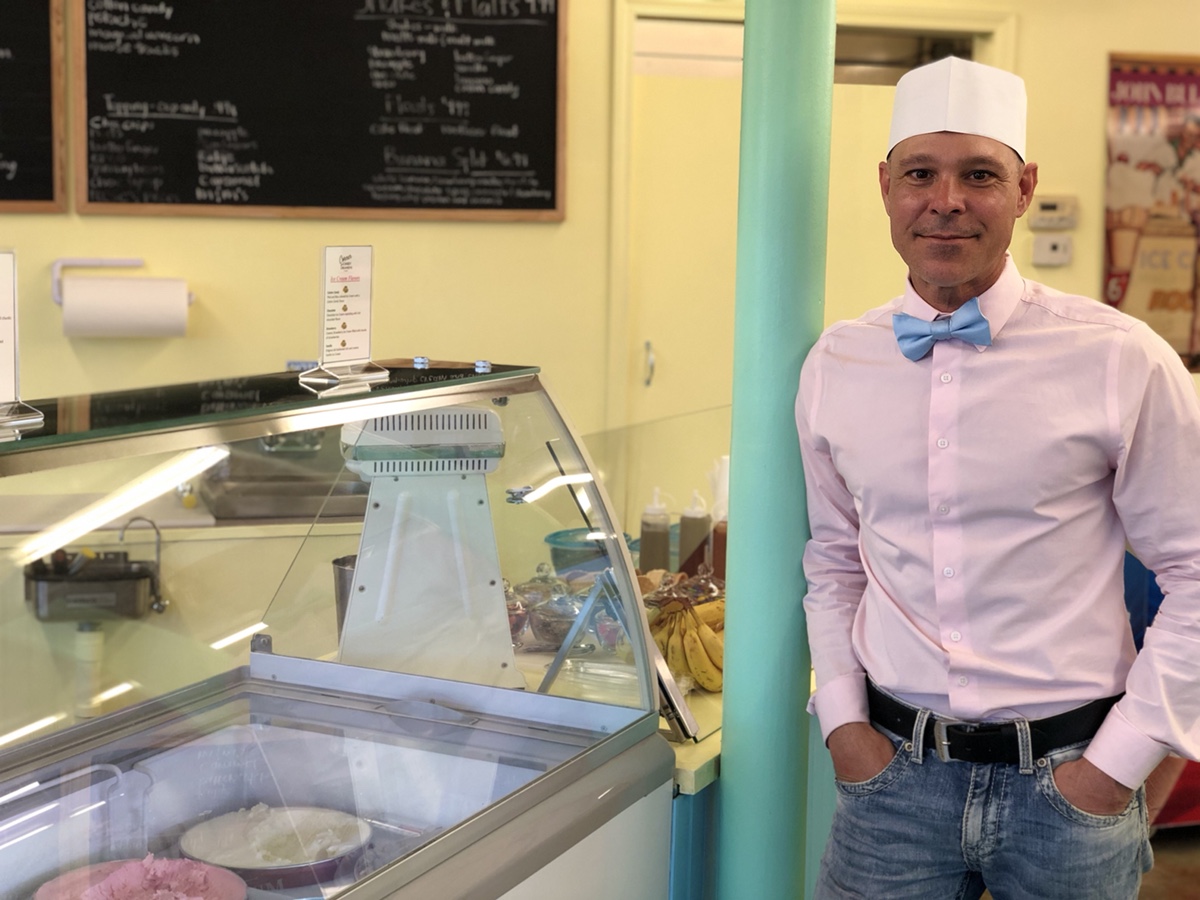 Garrett Guidry standing next to his ice cream cooler.