A new Lourdes After Hours is in the works in Broussard next to Walgreens in front of Walmart.
This isn't the first urgent care to build across from a pharmacy. The LGMC Urgent Care in Carencro took over an old bar located across from Walgreens on Gloria Switch.
It's obviously good business. You go get checked out, they prescribe the drugs—rinse & repeat, right? Just kidding, don't be that person. All kidding aside, it makes perfect sense to build an urgent care next to a pharmacy.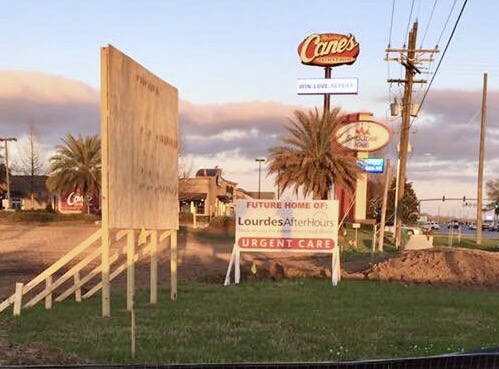 Photo courtesy of Brian D.