A new, larger law office for local injury attorney, Blaine Barrilleaux, is underway at 1235 Camellia Blvd near Settlers Trace Blvd.
The new 4,000 square footage office will be the new home of the Barrilleaux firm, an upgrade from the already existing location nearby.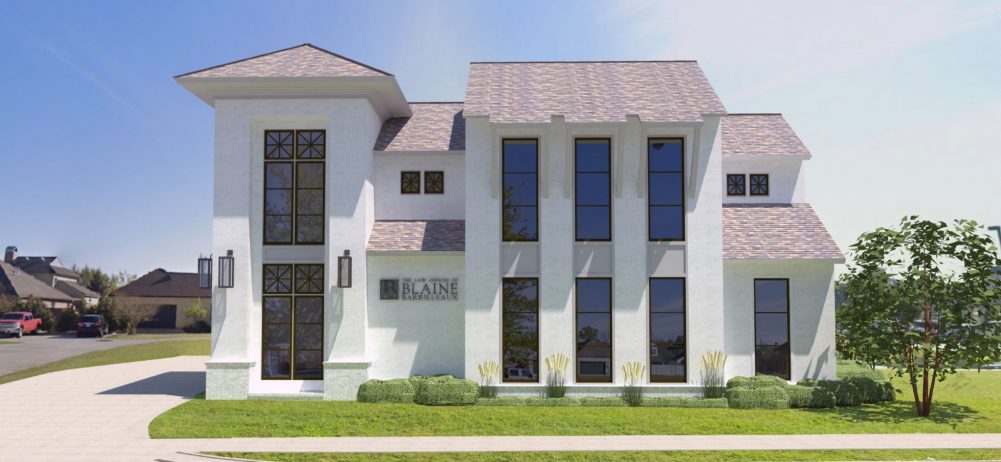 In Lafayette, there are a small handful of "TV Lawyers", you know who they are, that are famous for their catchphrases. Blaine Barrilleaux is one of those lawyers that have a memorable phrase; if you don't know already, it's "in pain? Call Blaine!"
When I was a kid, Morris "The Heavyweight" Bart was the man with the plan. And to this day, during many casual family get-togethers, it's pretty common to hear "One call, that's all." Why do we say that phrase? Who knows.
Perhaps one of the most talked-about injury attorneys in South Louisiana in recent years has to be Gordon McKernan. That man has no chill in regards to size; his sports flags, HUGE, his first initial "G", HUGE, his Christian cross, HUGE, and his marketing budget, HUUUUUGGEE with a capital Donald Trump.
The tentative completion date for the new Barrilleaux Law Office is set for Spring 2022.
Below are renderings of the project courtesy of The Gen Group Construction.
You can learn more about the law firm at http://barrilleauxlaw.com/.