A new shaved ice cream place called Glacé Snow Ice opened recently at 120 Curran Lane, across from the Ambassador Walmart. I am not sure if I pronounced that correctly, but sounds cool. At first I though that this was a snow cone place, but not was I wrong! It's a new take on ice cream, but not really. You can best describe it as frozen cotton candy. It is light & fluffy, yeah fluffy, and it melts easily in your mouth. It takes 12 hours to make, but to don't have to wait 12 hours, haha! It's also served on a nice plate, unlike your typical cup or cone.
The concept has been made popular in places like Taiwai & California and has finally landed in Louisiana. Glacé is the first known "snow ice" parlor in Louisiana and it's located right here in Lafayette. Check out the Facebook and the photos below.
Photos are courtesy of Glacé Snow Ice Facebook.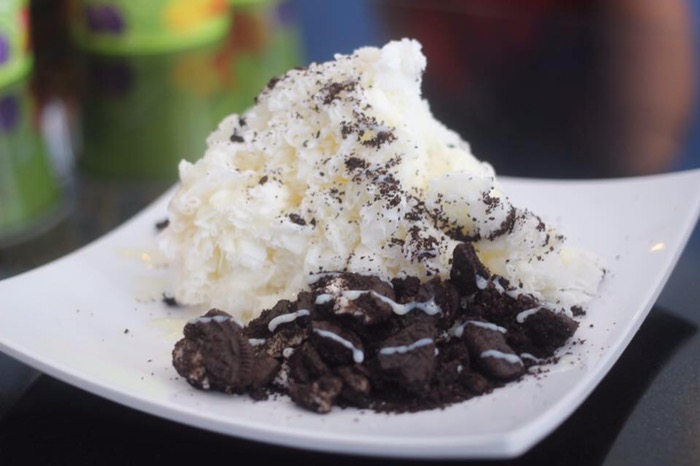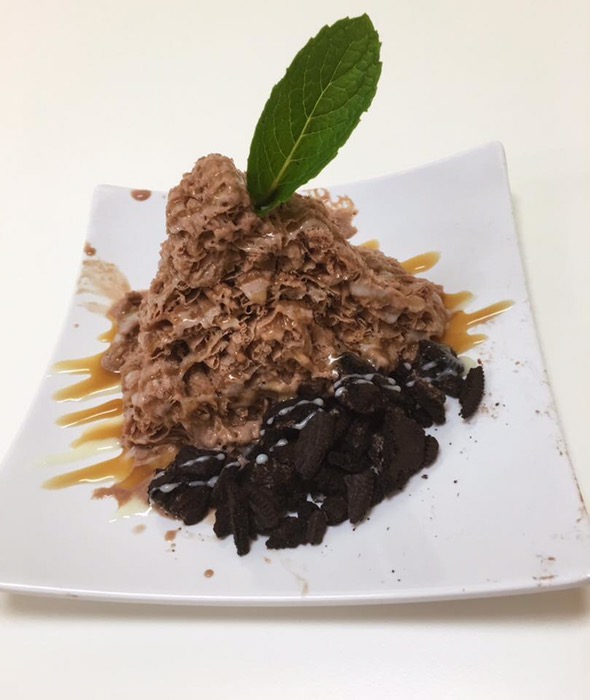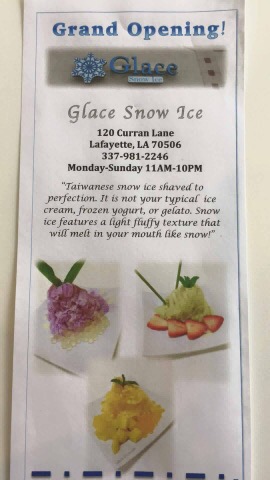 Menu photo courtesy of John L.