The Carencro Police Department is constructing a new police station at 5025 North University Avenue. This state-of-the-art facility will be a major upgrade for the department and will provide much-needed space for its officers and staff to serve the community effectively.
The new station will consist of a 17,494 square foot main building and a 5,000 square foot maintenance building. The estimated project cost is $9.2 million, and M D Descant has been chosen as the general contractor for the project.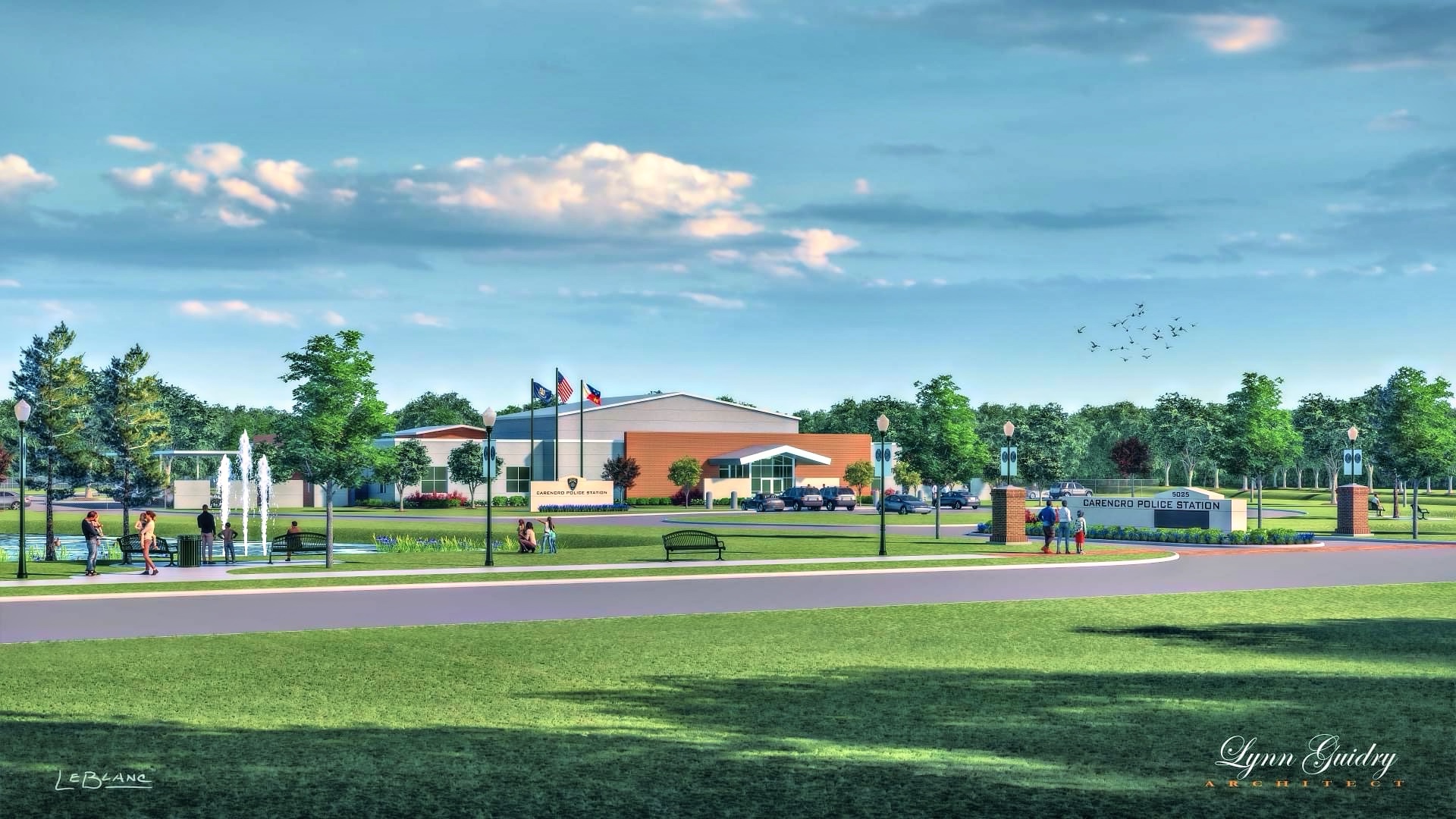 Rendering provided by architect, Lynn Guidry
The new police station is being built to provide a safer and more efficient working environment for the officers and staff of the Carencro Police Department. The new facilities will be equipped with the latest in modern technology, training rooms, and evidence storage facilities to enhance the ability of the department to serve the community.
The new Carencro Police Station is tentatively set to be completed by December 2023.
Visit their website at https://carencropd.com. Or follow them on Facebook at https://www.facebook.com/profile.php?id=100069109664120&mibextid=LQQJ4d.