A new Bayou Vermilion District(BVD) Water Testing Lab & Exhibition Center is coming soon to the historical Vermilionville property at 330 Fisher Road.
The 4,000 sq ft wood-framed facility, designed in accordance with the historical context of Vermilionville, will serve two purposes. The first purpose is for testing water from local waterways, ponds, and, of course, the Vermilion River to identify impediments. The second purpose of the new facility is to serve as a public water-themed exhibit for locals to become informed about the issues facing the bayou and to be educated about its eco-system.
"the most unusual feature of the building is that it is being built about eight feet above grade, as required by the FEMA flood maps." — Lynn Guidry, Architect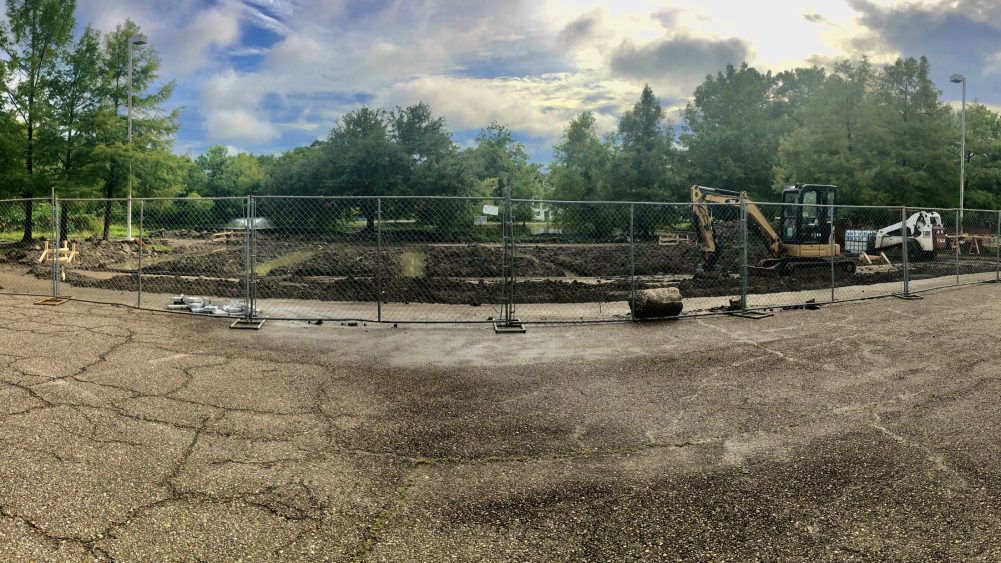 The main goal for the new BVD Test Lab & Exhibition is to upgrade the bayou's classification from approved for secondary contact—good for fishing, canoeing, kayaking, and boating—to approved for primary contact, which means it is safe for swimming, according to Bayou Vermilion District's CEO, David Cheramie, Ph.D.
"We have statutory authority to do any and all things to improve the condition of the Vermilion."
Currently, taking a quick dip in the Vermilion may not make you deathly ill, however, prolonged contact could yield an ear infection and other potential symptoms.
Bayou Vermilion District's pursuit is to provide the citizens and visitors of Lafayette Parish with as much confidence in the cleanliness of the water as possible.
Construction started on the new BVD facility about 2 weeks ago. No tentative completion date has been made known at this point.