A new bacon inspired restaurant, called Avec Bacon(With Bacon), is coming soon at 214 Bertrand Drive, across from Legend's. The location is formerly a little women & children's boutique, called Cajun Belle.
The new bacon restaurant is co-created by Paul Ayo, former E's Kitchen owner and Jared Doise, owner of almighty Legend's. Rumor has it, the 100th Legend's is already in the works. Just kidding, but seriously, props to Jared for a successful business.
Paul has been working a lot with bacon over the past several months. So a bacon-rich restaurant just makes perfect sense, right? According to TDA, it'll be a brunch & lunch place for those craving all things bacon.
The restaurant is in the works and will most likely come to fruition in 2018.
Check out the Avec Bacon facebook page at facebook.com/avecbacon – give it a little Like.
Photos below are courtesy of Avec Bacon's facebook.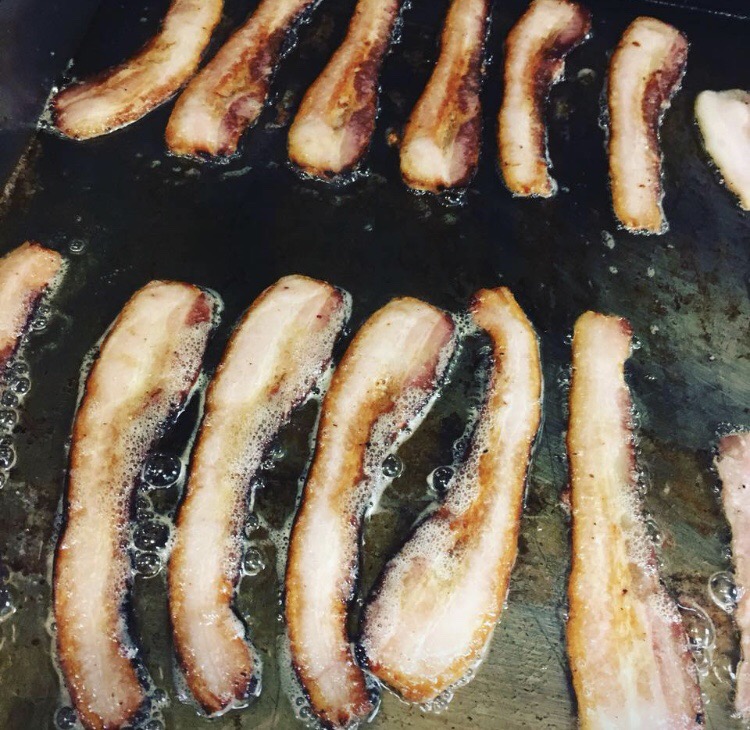 Bacon.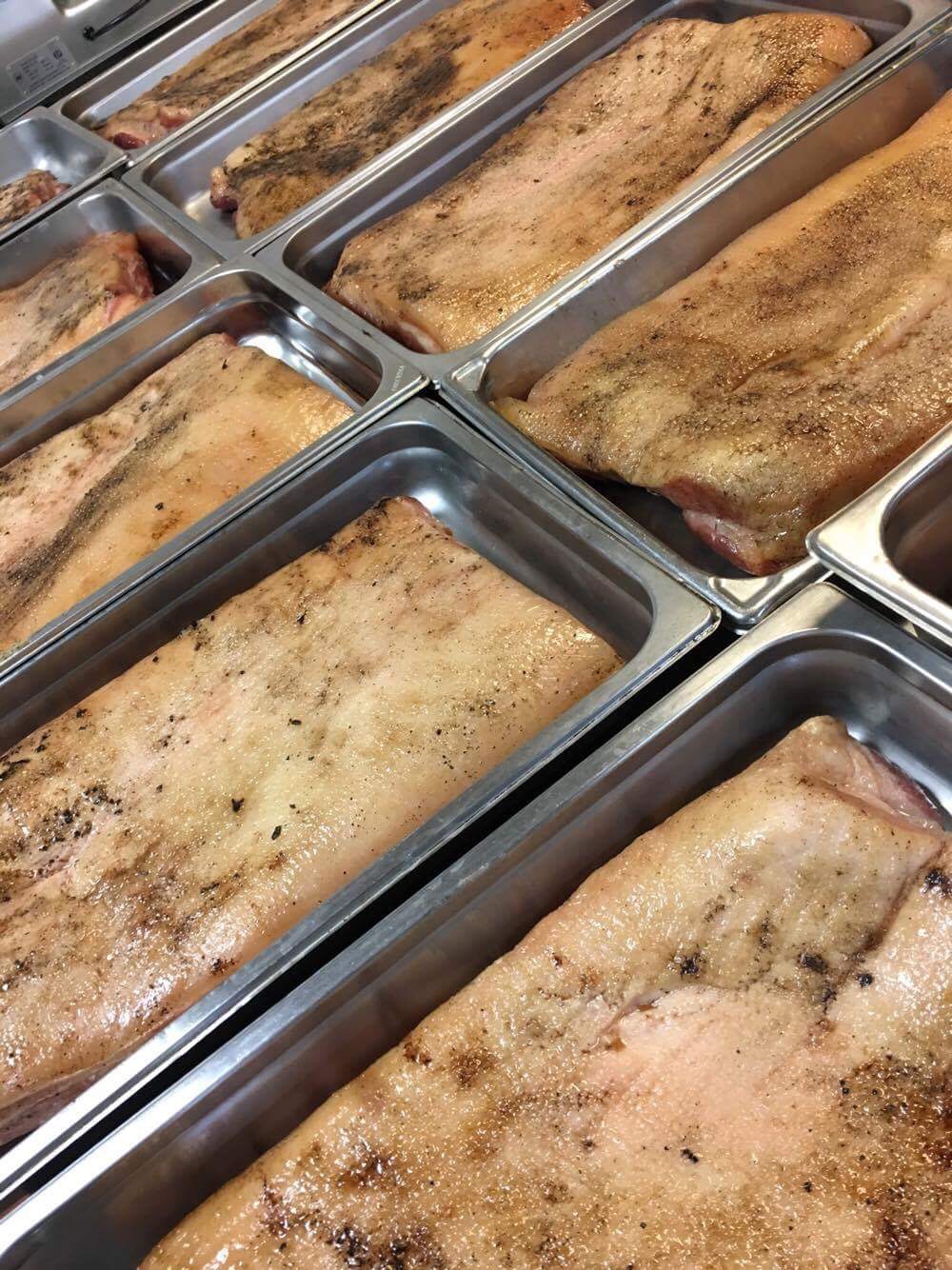 Uncut bacon.