A new Lafayette Leadership Class XXXI sponsored Adopt-A-Stop Bus Stop is now open and in-use for area bus travelers at 604 Martin Luther King Jr. Drive.
These bus stops are equipped with solar-powered USB charging ports & lights and include a trash bin. They also feature glass on three sides to shield from wind & rain.
"The Adopt-A-Stop initiative provides Lafayette bus riders with protection from the weather while waiting for a bus. Lafayette Transit System riders use 650 stops in the city, but only 10 percent are sheltered," according to Lafayette Consolidated Government.
The first covered stop opened on the Evangeline Thruway in May 2019.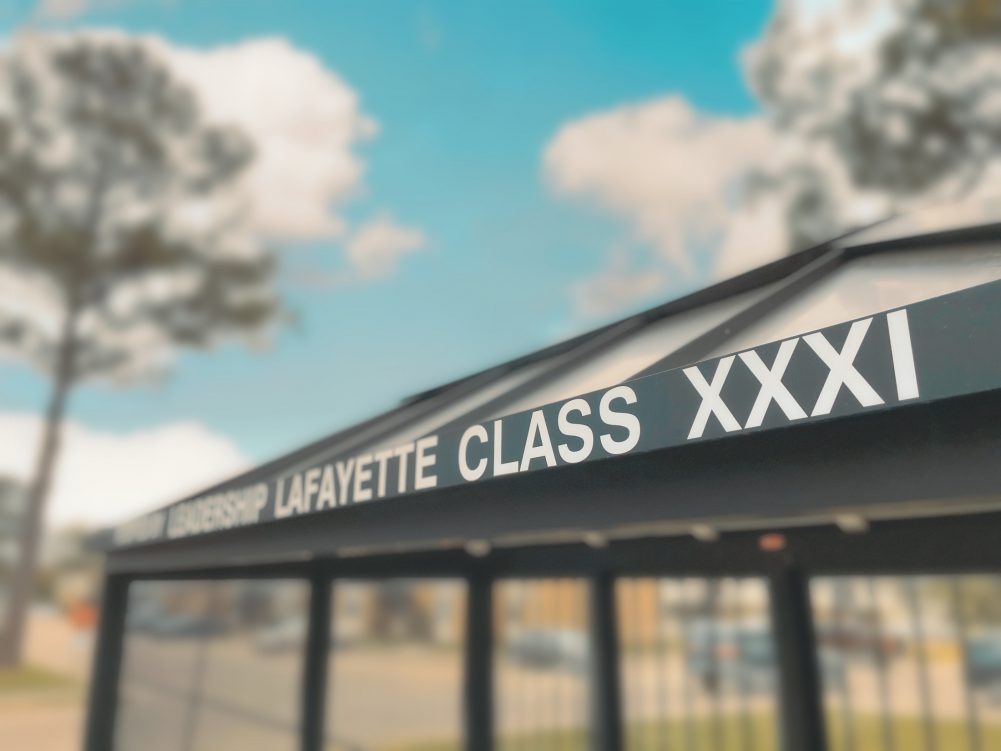 Lafayette Leadership Class XXXI sponsored the newest sheltered stop at Martin Luther King Jr. Drive and Lincoln Street. While Lafayette Consolidated Government annually budgets for 11 stops, additional sheltered stops wouldn't be possible without a public-private partnership.
"I am honored that Leadership Lafayette class chose the Adopt a Stop program as their class project. They each individually raised the money to adopt the stop that was the highest need at the time," says Liz Webb Hebert, City Council Chair and District 3 Councilwoman.
Hebert, who initiated the Adopt-A-Stop program, works with local businesses and community leaders to secure donations to cover construction costs. The average cost to build a three-sided bus shelter with a roof and concrete pad is $6,000.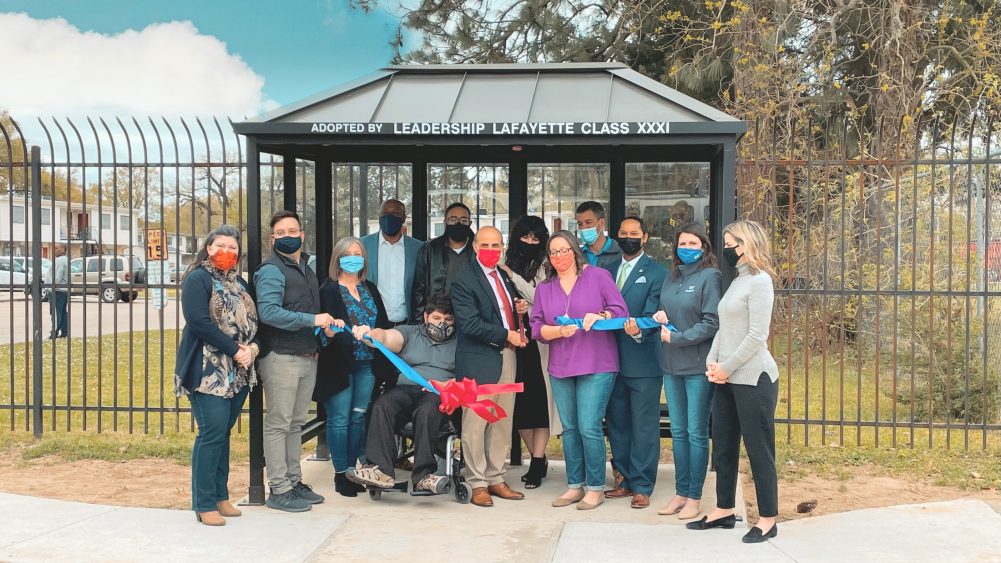 Businesses and organizations interested in adopting a stop should email Councilwoman Liz Webb Hebert at lizhebert@lafayettela.gov. Also, the Community Foundation of Acadiana accepts donations to the Adopt-A-Stop Fund. Tax-deductible donations can be made online at https://cfacadiana.org/adoptabusstop.