If you frequently travel near the intersection of Ambassador & Dulles, then you may have noticed construction beyond the trees behind Jump Zone.
The construction is for a brand new addition to the Magnolia Estates assisted living facility located at 1511 Dulles Dr.
See the Magnolia Estates website for more information at magnoliaestates.la.
"Magnolia Estates has recently started construction on its latest addition to their existing 63,000 square foot Nursing Care Facility on Dulles Drive.  At roughly 28,000sf the Skilled Nursing Facility (SNF) and Therapy Center wing will house multiple bedrooms, a grand lobby,  several gathering areas and a large dining area.  In addition, the site was designed to include a large water feature for the aesthetic enhancement of the existing Day Room and new SNF wing. An enclosed connector between the new SNF wing and existing facility will allow for easy access for all.  Magnolia Estates Skilled Nursing Facility and Therapy Center wing will include the latest in advances in Adult Care."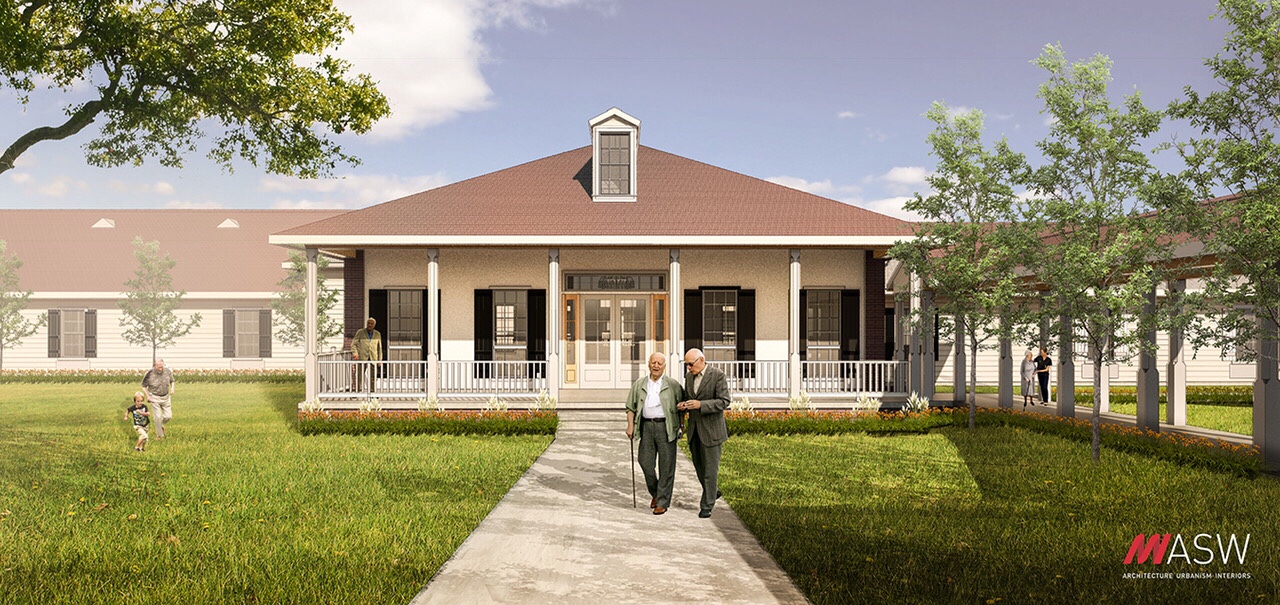 Rendering courtesy of Architects Southwest.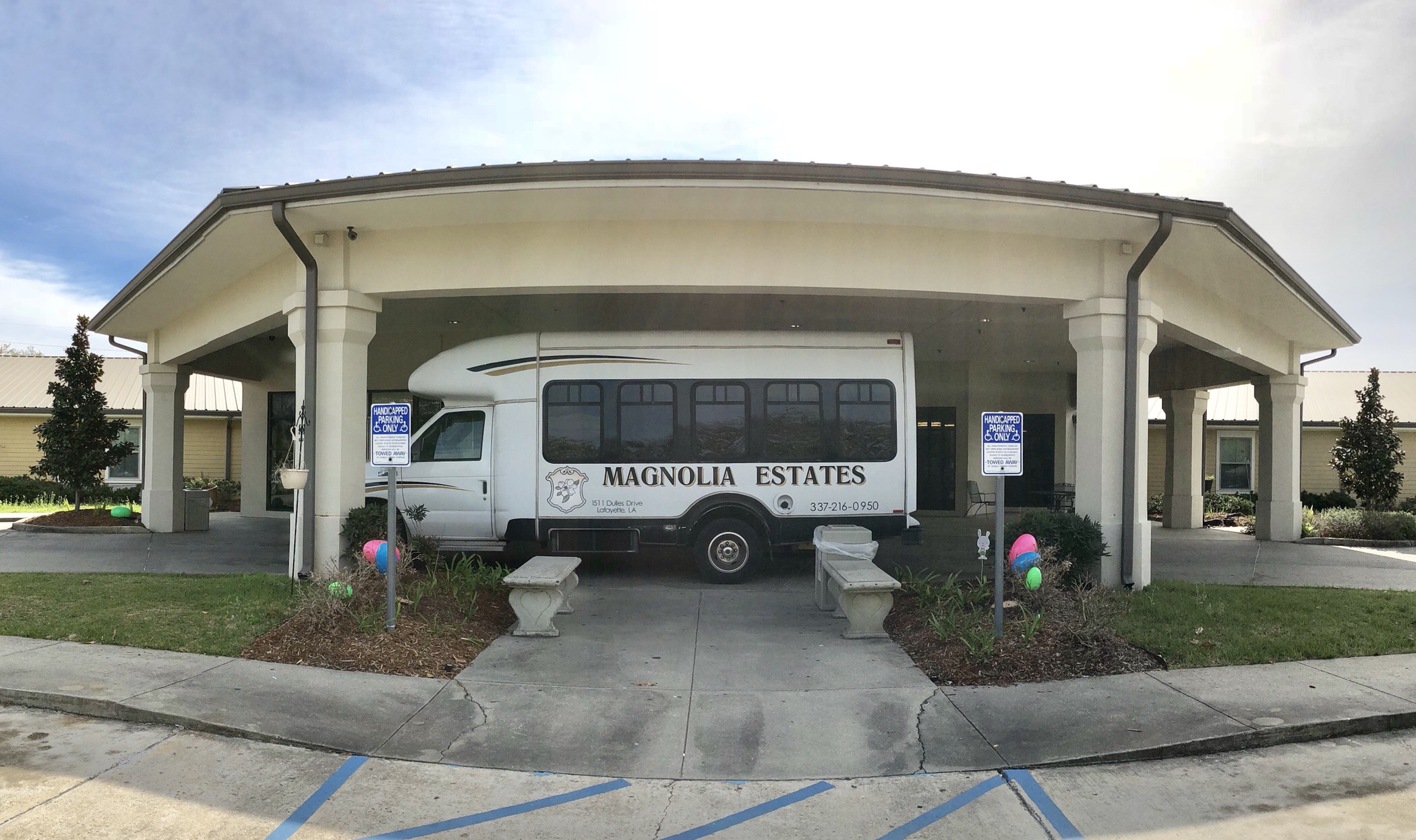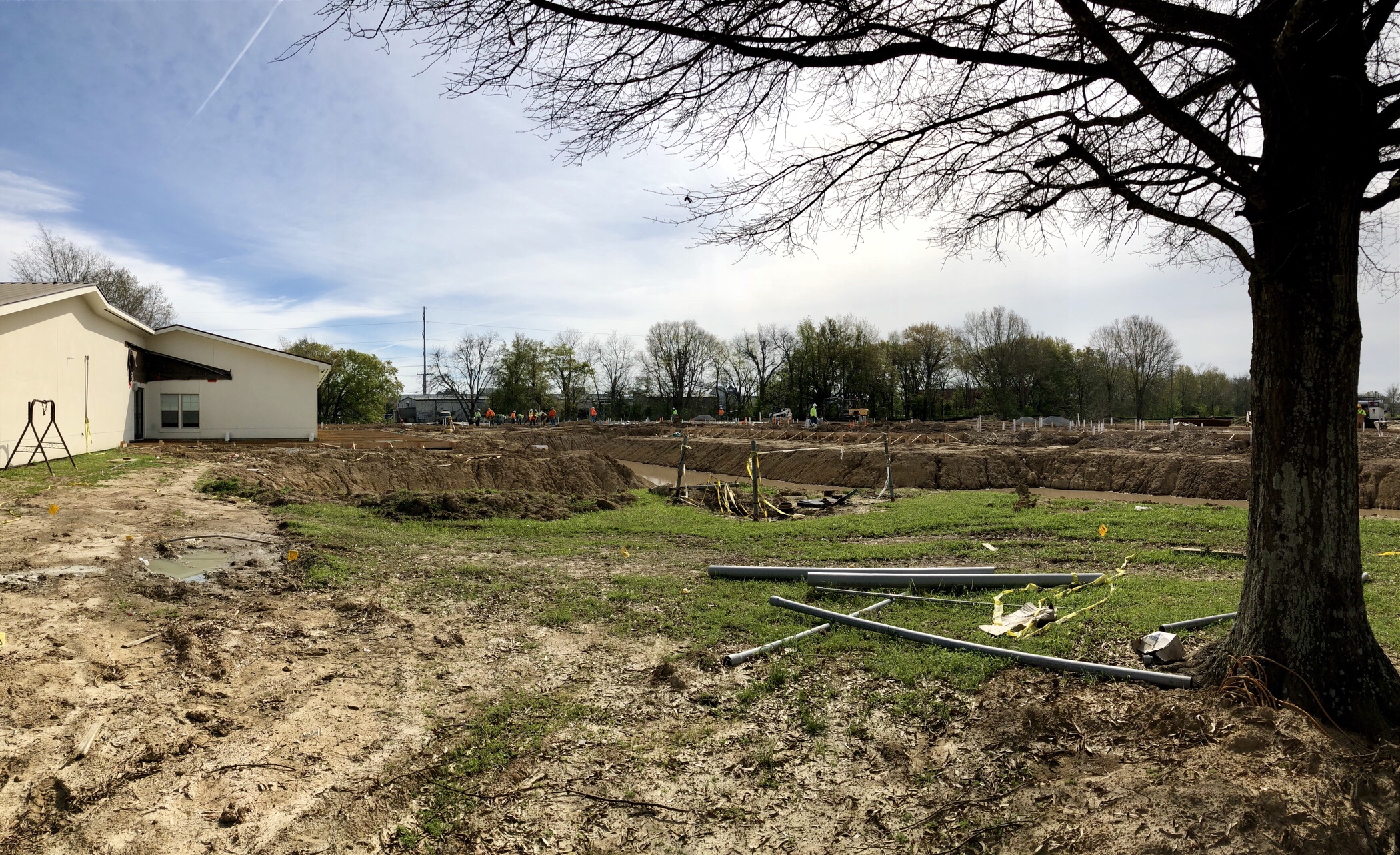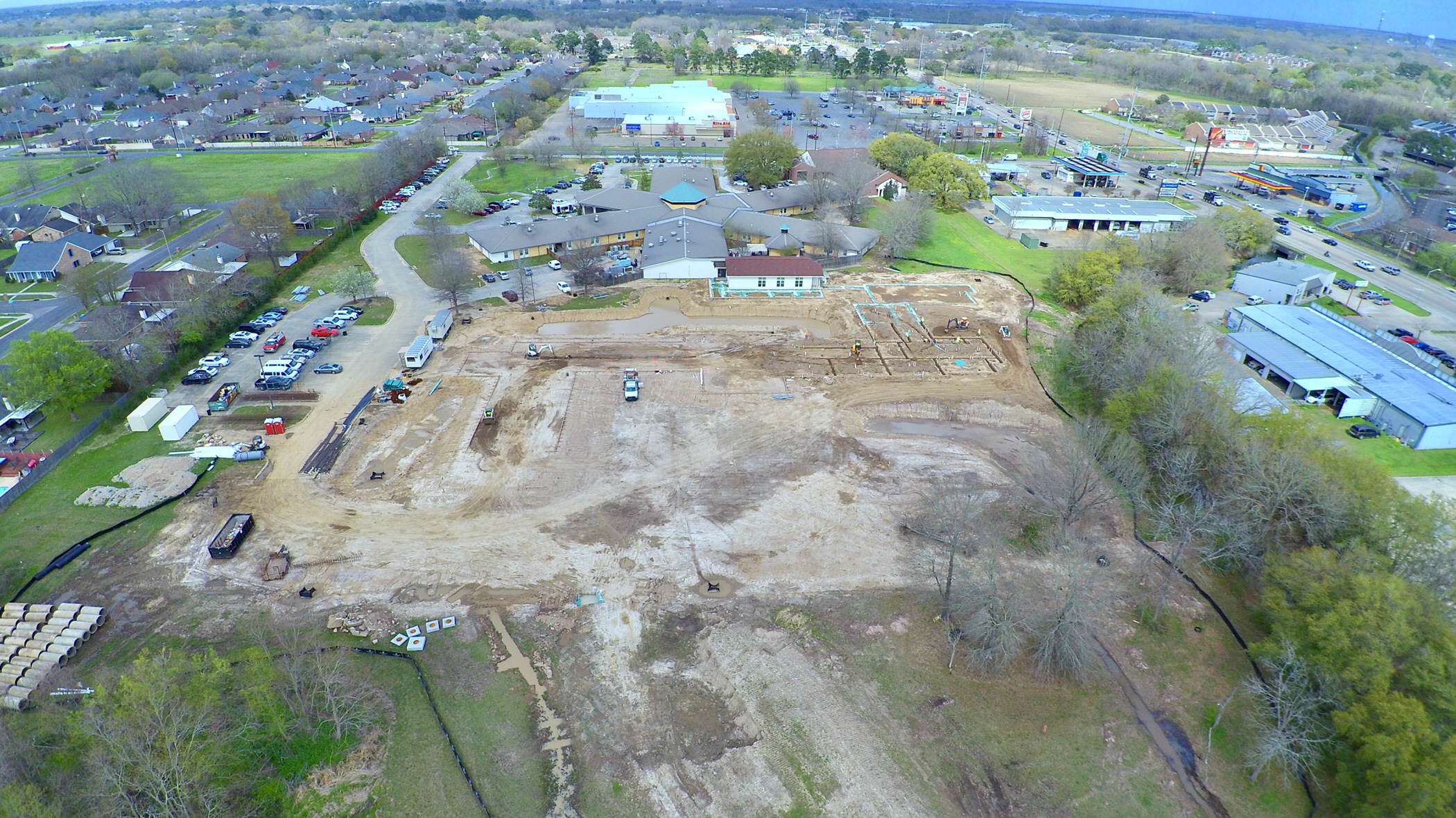 Aerial photos of the Magnolia Estates construction.