A new 120-unit apartment community, called West Park Apartments, is coming soon to the corner of Willow Road & Reading Avenue in North Lafayette across from J. Wallace James Elementary School.
West Park Apartments, now under construction, is part of a Louisiana Housing Corporation's(LHC) initiative to develop sustainable, multifamily housing in flood-impacted regions of Louisiana. Back in June of 2020, the board of LHC unanimously approved the $106 million fund, called PRIME, to design & build residential properties for low-to-moderate-income renters who were greatly affected by the 2016 flooding events. You can read more about all of these details at ncsha.org.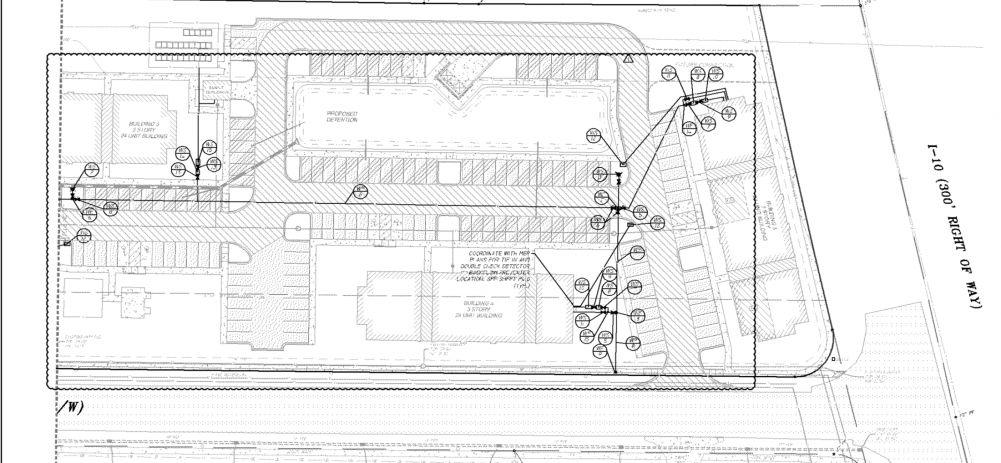 In total, through the PRIME fund, 14 new residential properties throughout Louisiana are being constructed and 3 of those properties are here in Lafayette Parish. Those properties include West Park Apartments who received $10 million, Arbours at Lafayette who received $7.9 million, and Bottle Art Lofts who received $7.2 million.
West Park Apartments will consist of 5 3-story apartment buildings, a community center, maintenance building, and a covered outdoor pavilion for casual use.
We tried our best to reach to the parties involved, but as the case goes with many of these apartment communities, they are designed out of state and really are not interested much in sharing more. However, we are thankful for public records.
We estimate that West Park Apartments will be completed in about a years time.