A new project for Arc of Acadiana will soon be opening near ULL Campus at 2020 Johnston, called Midtown Jeans & Tees. A tentative opening date will be set within the next two weeks.
Midtown Jeans & Tees is a branch of Arc of Acadiana in which gently worn vintage, retro, and other unique clothing pieces are donated, and then sold at inexpensive prices. Their target market is the college-age men & women that are ever present in this city.
The non-profit organization, Arc of Acadiana — since 1954 — has been devoted to improving the quality of life for all people with developmental disabilities by providing jobs, housing, personal care, and ways of socializing.
Midtown Jeans & Tees will provide their increasing amount of clients more opportunities for work & socializing in an area of town that is close to ULL Campus.
Check them out on Facebook at facebook.com/MidTownJeansAndTees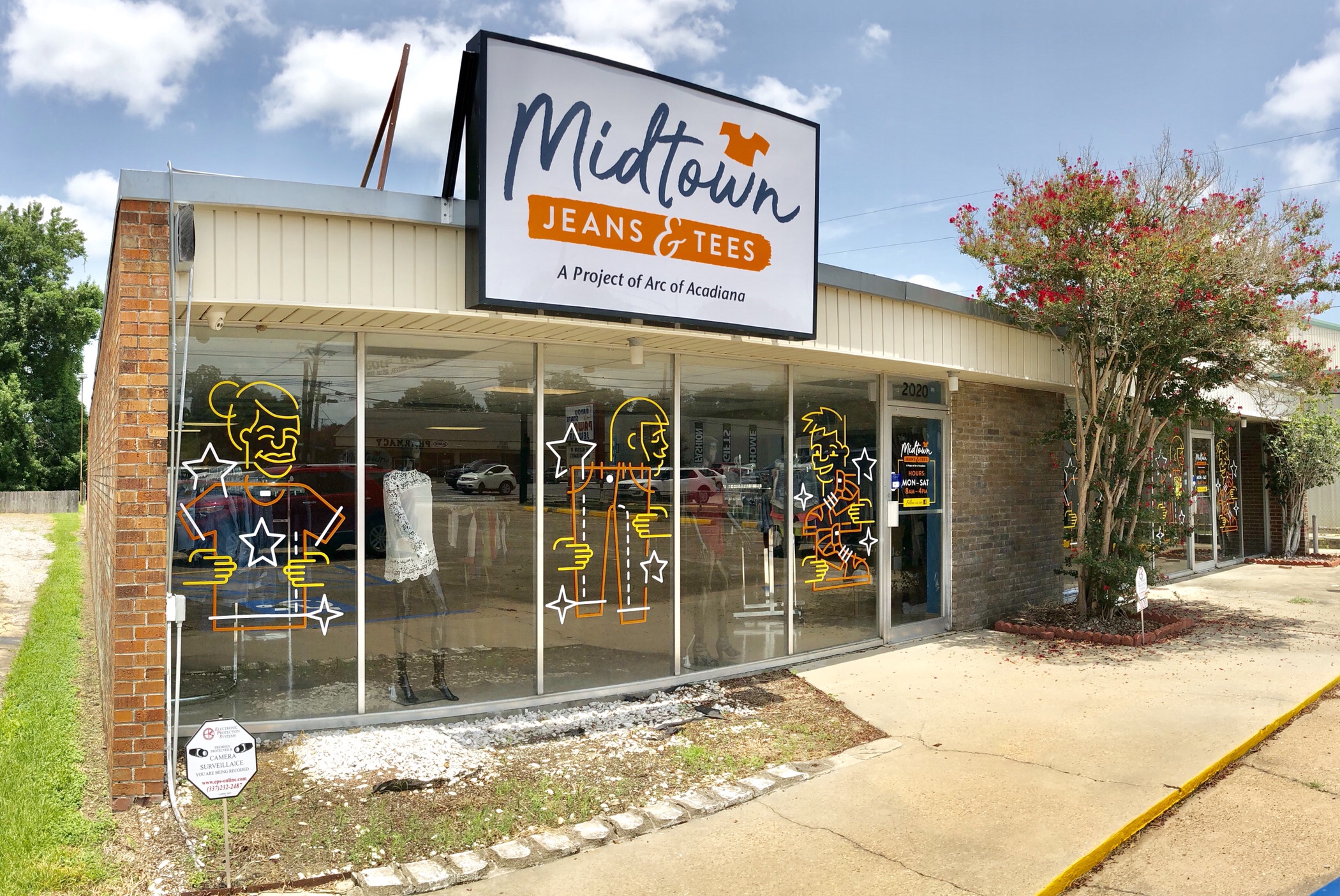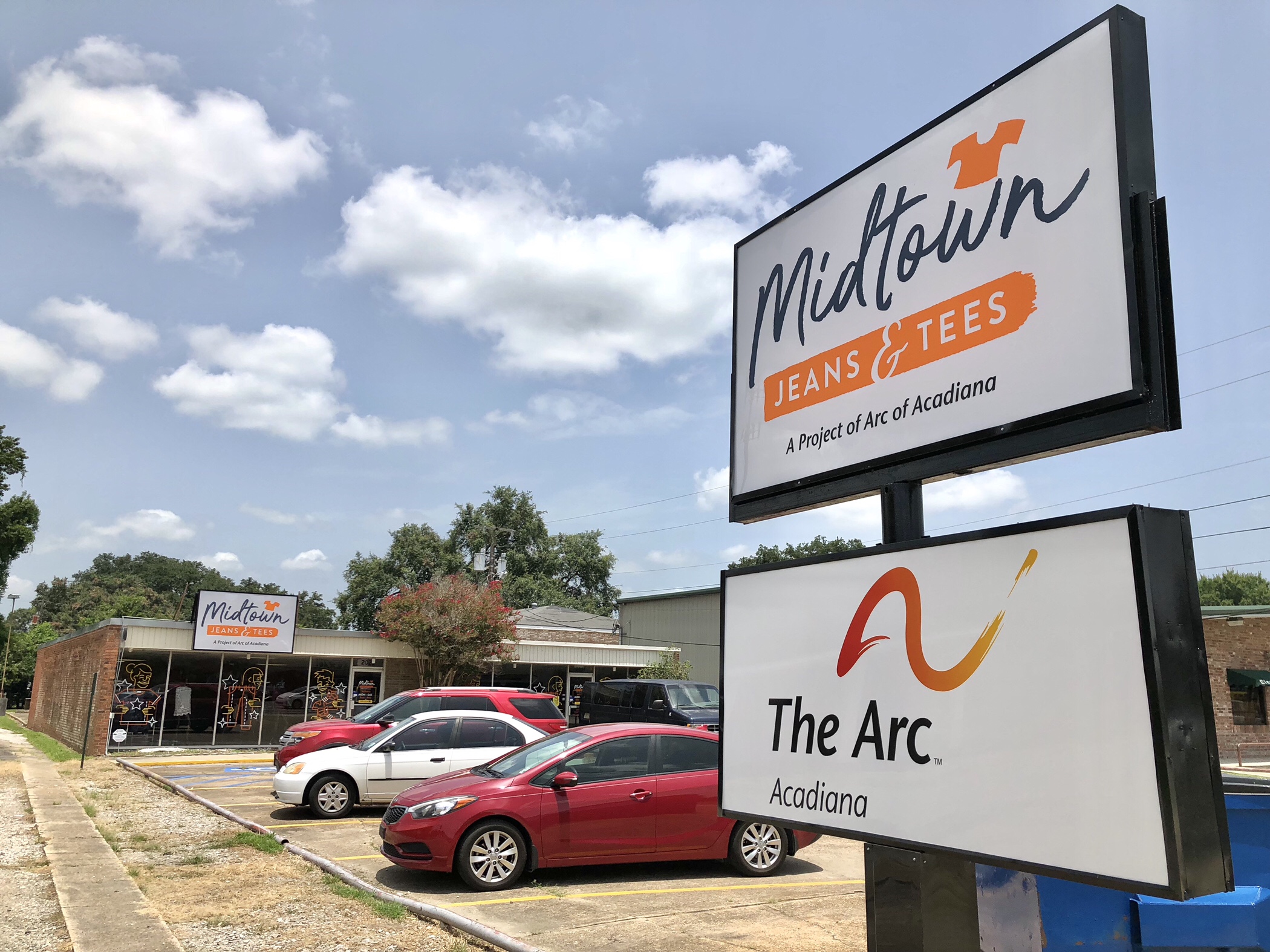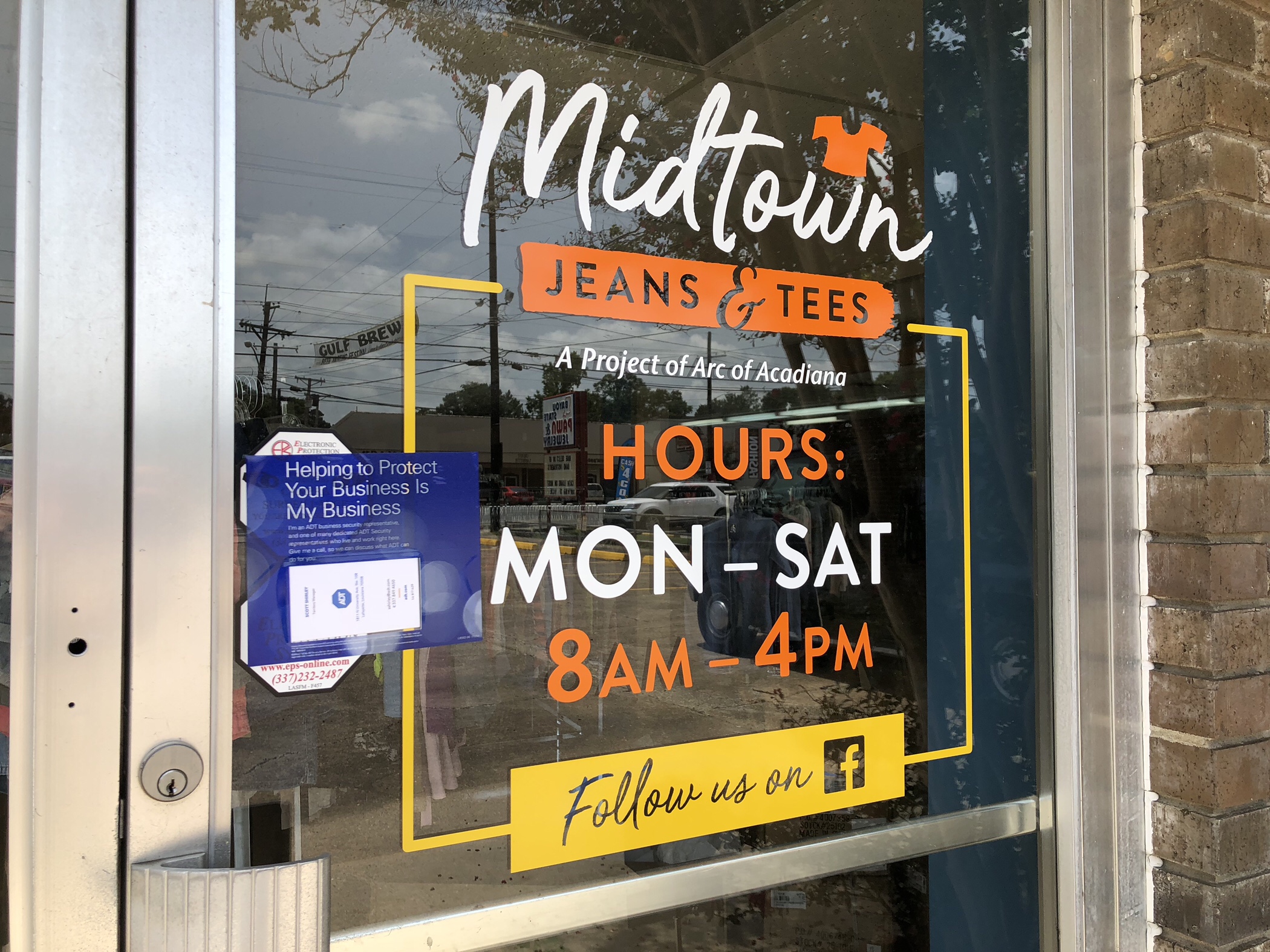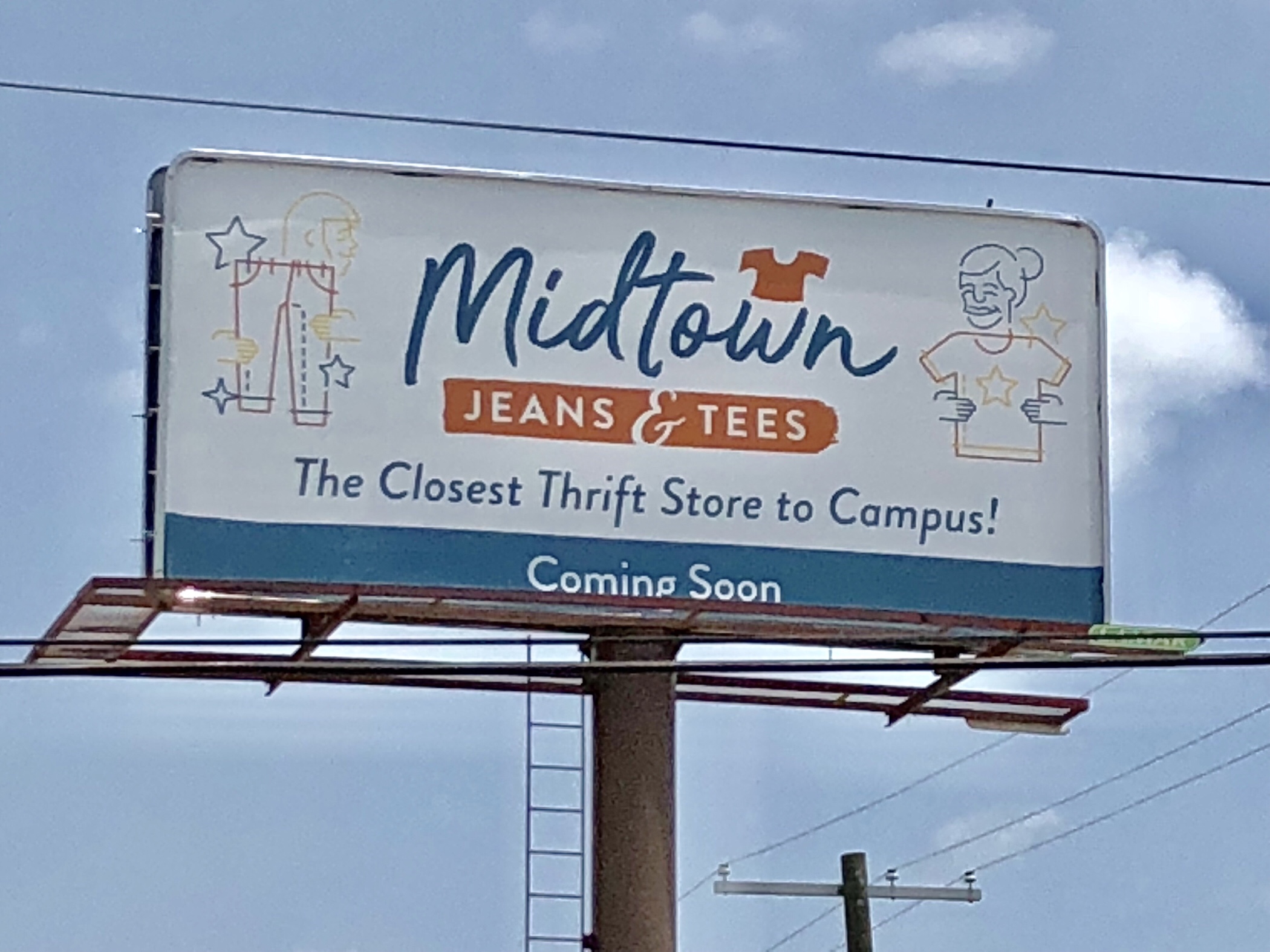 Billboard in the Izzo's Parking Lot.