The Martin Chevy dealership at 1315 Rees Street in Breaux Bridge is now owned by the same people that own Acadiana Dodge on the thruway.
The signs were placed over the old Martin name earlier this month and has the same font as Acadiana Dodge.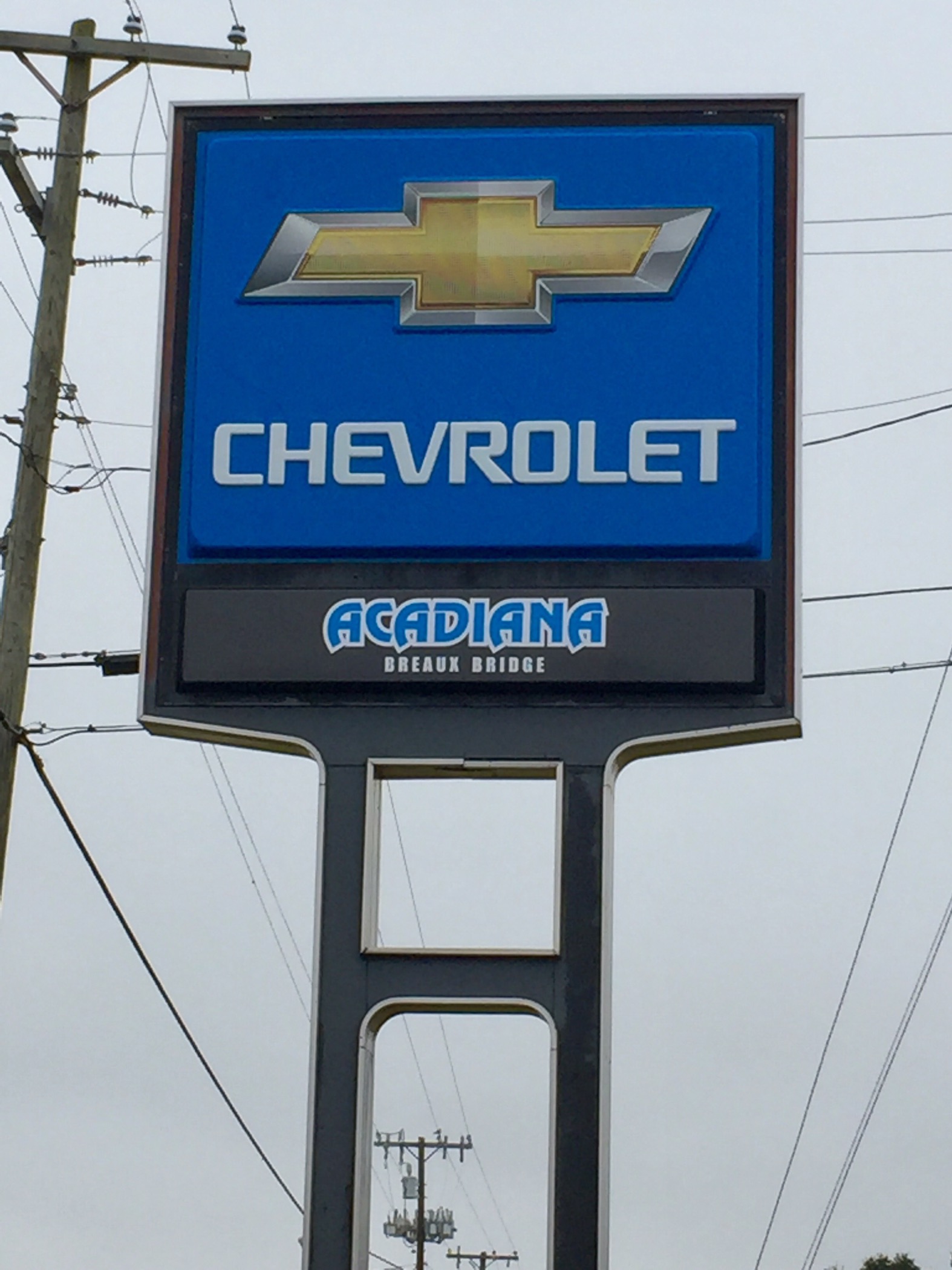 Photo courtesy of Cody F.
A Facebook page for the dealership confirms the new ownership with the statement below.
Part of the following was removed. To see the rest go to the Acadiana Chevy Facebook page.
ITS OFFICIAL!!!!

Martin Chevrolet in Breaux Bridge is now Acadiana Chevrolet BREAUX BRIDGE

The same ACADIANA company that has brought you many years of exceptional service with DODGE CHRYSLER JEEP RAM and MAZDA is your new chevy dealer in ACADIANA!!!

The same great employees that have given the community great chevy service are still here with the addition of a few familiar ACADIANA team faces.
Look for many new and exciting changes coming to your new Acadiana Chevy Dealer!!!