Market Treatz, a new sweet treat shop is coming soon to a former boutique space at 819 E Broussard Road—near the popular Market Eatz restaurant.
We reached out to Market Eatz as well as the McLain's who own the property to get more information. We didn't get a whole lot of information from the owners, but we can give our best expectations to you as it appears to be rather simple. Looking at the signage shown below, Market Treatz will offer guests a selection of ice creams, shakes, cookies, and other fun confectionery delights. A perfect "cherry on top" after a hearty lunch or dinner at Market Eatz, which is also owned by the McLain's.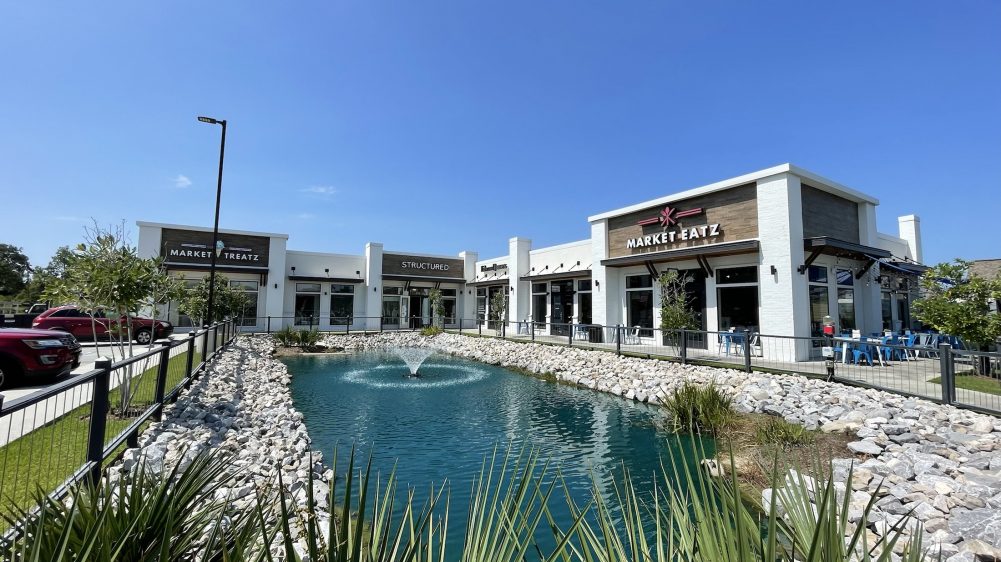 We peeked inside of the business to see what the interior aesthetic would be and find it gives farmhouse vibes. There appears to be a shiplap back wall(Chip and Joanna Gaines' favorite), wood flooring, interior awnings, and some cute little roped swings. We took a rough photo from outside of the business with our phone pressed to the window. You can kind of get a feel for it there. See that photo below.
We were told by Brian McLain last month that they are about six weeks out from opening, even though the coming soon signage says "Summer 2021". We all know how Summer 2021 went… more COVID spikes, which leads to supply issues. Though, we do not have an official reason on why the opening has been pushed back but seems like supply is usually the case.
We did not see any social media presence for this business yet, but we are excited to see this open and to give it a try!