A new pole fitness center, called Magnolia's Playground, is coming soon to Downtown Lafayette at 808 Jefferson Street.
Founded in 2018 by owner, Magnolia Love, after moving back to her hometown of Scott, LA. She had practiced pole fitness for 7 years before opening the studio, gaining experience in various studios across the state of Texas.
"I simply could not live in a city without my pole sisterhood"
The inspiration behind starting Magnolia's Playground was the absence of a pole fitness community in the Acadiana region. Love states that she wanted to create a supportive pole community in her city, similar to the ones she had been a part of since 2011. The sense of camaraderie and empowerment she found in these communities motivated her to establish a similar space in her hometown.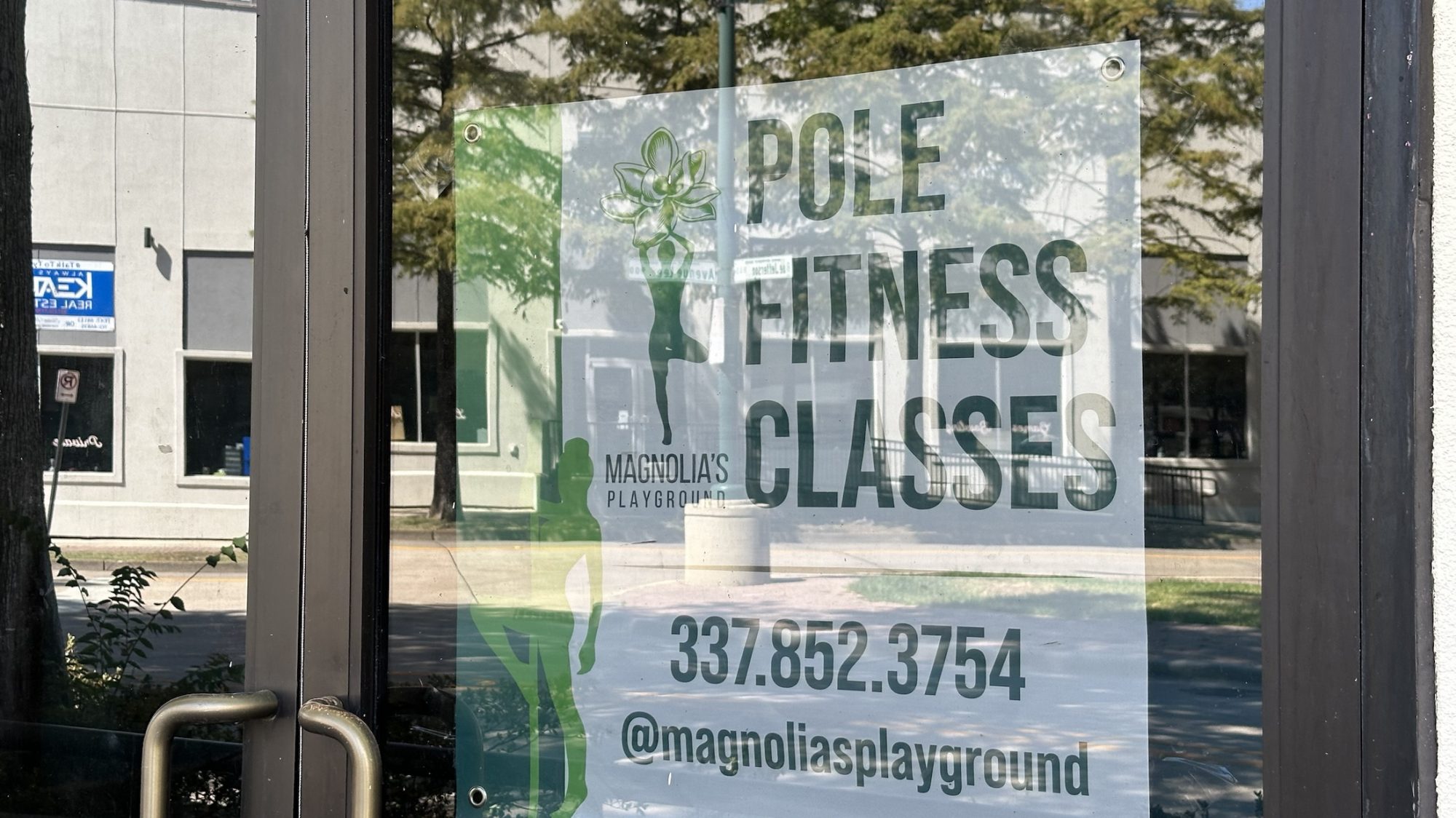 "Our focus is on building and releasing our feminine energy."
Magnolia's Playground will offer daily pole fitness classes that range from non-experienced polers to professionally experienced polers. The studio will also offer private parties, and portable pole rentals. The expansion into Downtown Lafayette will allow the studio to expand into yoga & meditation classes where pole fitness will be a core focus.
"Pole Fitness from a physical aspect sets the benefits bar high (pun intended), said Love. "It is one of the few fitness trainings that involves each aspect of fitness so intimately. Pole Fitness reigns superior because it also strengthens mental health by challenging our egos and building our confidence up. It's one of the few sports where you will hear almost every poler echo that 'Pole saved their life'"
Magnolia's Playground strives to create an intention-based approach that aids in decluttering the mind and creating space for personal growth. This is achieved by prioritizing the individual experience of every student, guaranteeing the formation of a distinct and personal connection.
And Love makes sure to specify, just in case some of you guys were wondering… "Men are allowed to book our classes as long as their intentions are in alignment with ours."
For more information and to follow Magnolia's Playground construction progress, check out their Facebook page at https://www.facebook.com/magnoliasplayground?mibextid=LQQJ4d.