Today, the UL Baseball field, The Tigue, has been demolished. Nearly all of the concrete structure is now rubble, but big plans are ahead for the field. According to plans, the existing bleachers are the only part of the structure to remain.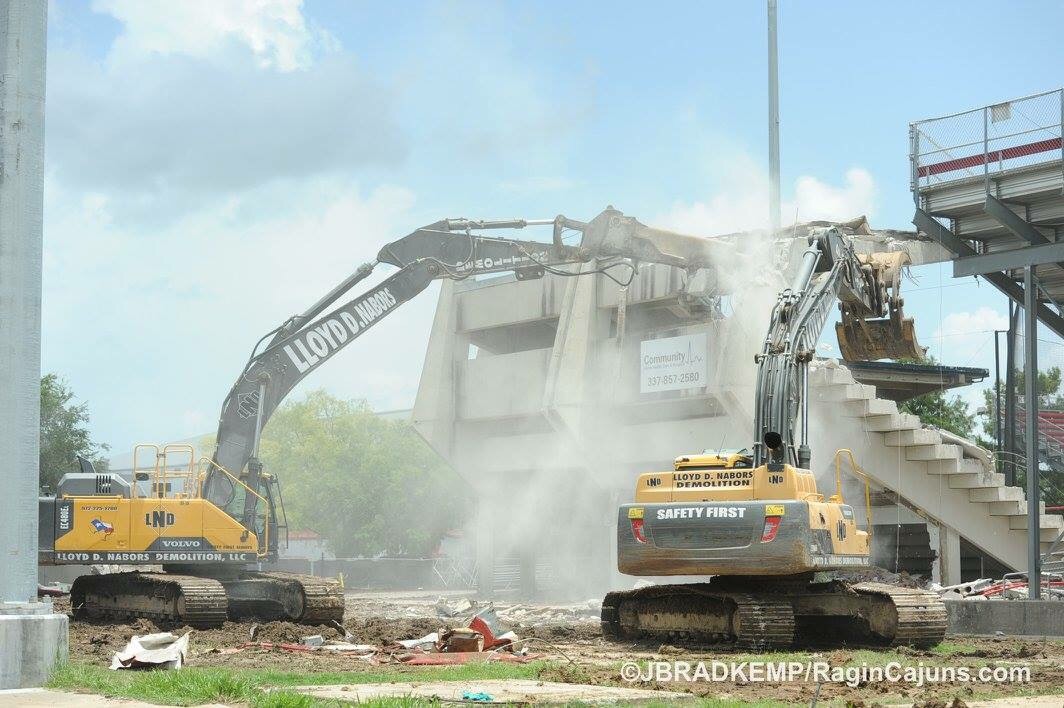 Photo courtesy of M.L. Tigue Moore Facebook page
Check out the renderings of the future field below.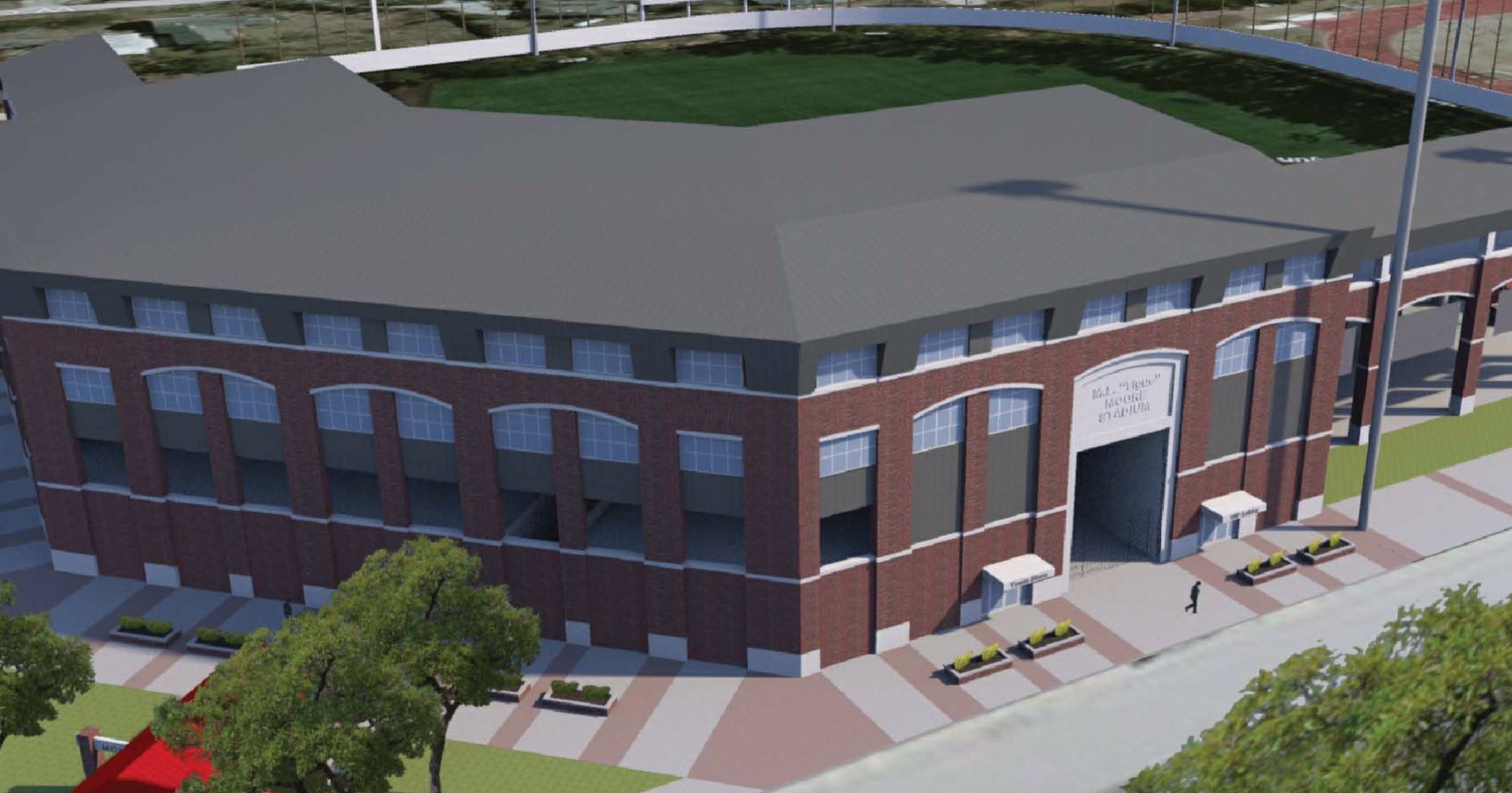 Rendering by Abell Crozier Davis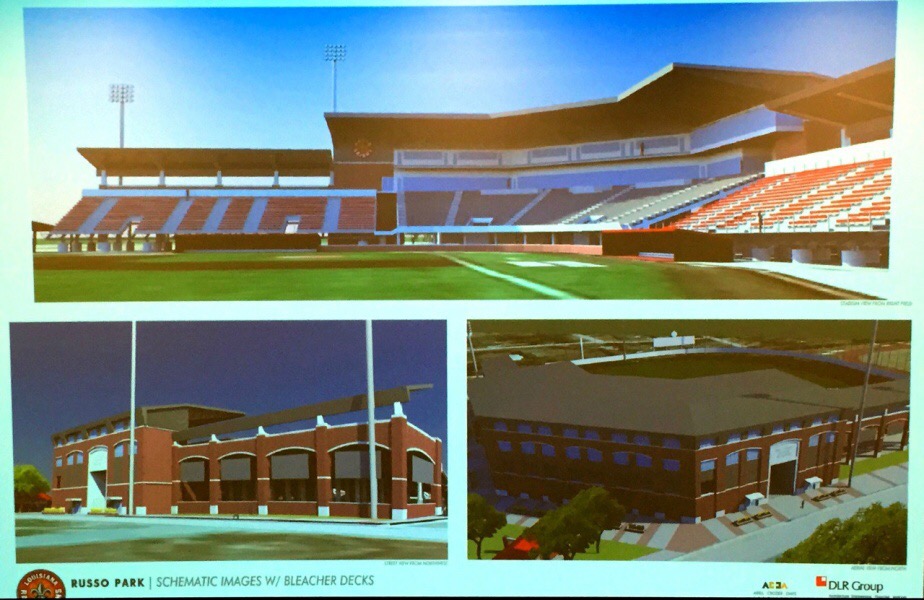 Photo courtesy of raginpagin.com
The new plans for the field are really nice. Below is an except from the master plans.
The new facility will bridge existing bleacher seating along each side line by infilling with a new three story building that will house adequately sized spectator accommodations, additional club seating, state of the art press facilities, and box suites. it is recommended that the existing locker room facility and coaches offices be replaced with a new 4,500 square foot facility that will house equipment storage, athletic training, locker room facilities, and a team meeting room.