Root Floral Design, a local floral boutique of 9 years is uprooting from its current 212 N. Luke Street warehouse into a quaint 2,200 square foot storefront location at 810 Jefferson Street in Downtown Lafayette. It'll be located right next door to Carpe Diem, another Lafayette gem you should try, if you haven't.
Primarily specializing in events & weddings, Root plans to expand upon its already growing retail plant & arrangements side of the business, which has seen greater interest over the past year.
"We are currently in a warehouse, which has been great for wedding production but not a good spot for us to operate as a full functioning storefront," says Root Floral Design owner, Mia Sandberg.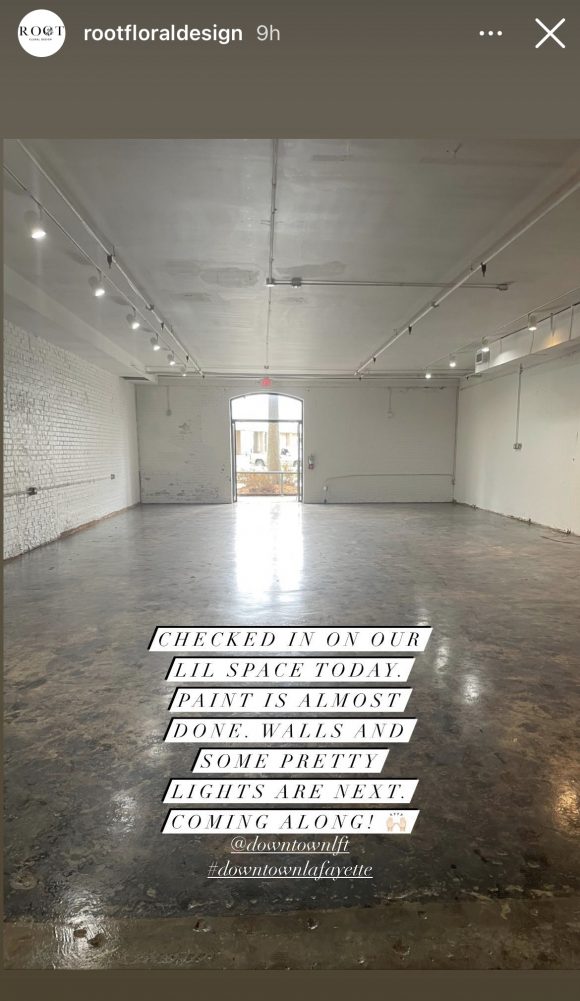 Having a degree in Interior Design and it being a huge passion of hers, Sandberg says that she will be able to better incorporate small home accents that would also serve as great gifts for Root customers into the new space. "We are very excited to finally be able to bring that to light as well."
Root's new Downtown Lafayette space will function in many capacities with a 475 square foot retail store in front to design, production, meeting, and storage space for all things floral throughout the rest of the space.
Tentatively, Root Floral Design plans to be in their new space by late April early May of this year.
You can learn more about about Root Floral Design at their website at http://www.rootfloralco.com/ or follow them on Instagram at https://instagram.com/rootfloraldesign?igshid=1mn9y4ngc3nq7.