Little Caesars, a well-known pizza chain, is coming soon to the former Northside Payless Shoe store, located at 111 W. Willow Street in front of Super 1 Foods.
The pizza restaurant, known for the famous saying "pizza pizza" and their crazy bread, is one of the highest-earning pizza chains in America. Little Caesars actually brought in the third-highest overall revenue 2019 amongst its top competitors, Pizza Hut, Domino's, and Papa John's. But the top spot isn't solely based on the quality of the pizza as much as it is the speed and price at which you are able to buy a pizza. If you want a higher-quality pizza, you'll have to pay more and wait a little longer. But for the price, Little Caesars has held strong in the ranks of national pizza chains.
"Little Caesars is excited about serving families in the Lafayette area. This is a 2nd location for the Lafayette Market. Many people do not realize that Little Caesar's pizza is made by using dough Freshly made Every Day and we use 100% real cheese. It was important to the founders of the company to provide great quality pizza at a price families can afford. They have accomplished this mission by being their independent supplier. Little Caesars not only offers the traditional Hot and Ready but with digital technology through the portal or delivery by downloading the Little Caesar's app you can have a pizza completely customized: stuffed crust, thin crust, traditional crust with many topping options. We are extremely proud and honored to be serving and locally employing the Lafayette families."
For me, Little Caesars is actually the first pizza place that I remember as a kid, besides Tony's Pizza in Lake Charles, of course. Lafayette has some really great local pizza places that you should frequent if you haven't already. Places like Pizza Village, Central Pizza, Deano's, Pizza Artista, Pizzaville USA, and Romacelli. However, if it's cheap and fast that you want, then you know where to go; pizza pizza.
Over the past couple of years, Northside Lafayette has been hit with a few whammies. And while Little Caesars alone will not fix the issues plaguing the Northside, it is one less vacant building in a sea of structures abandoned by their former tenants.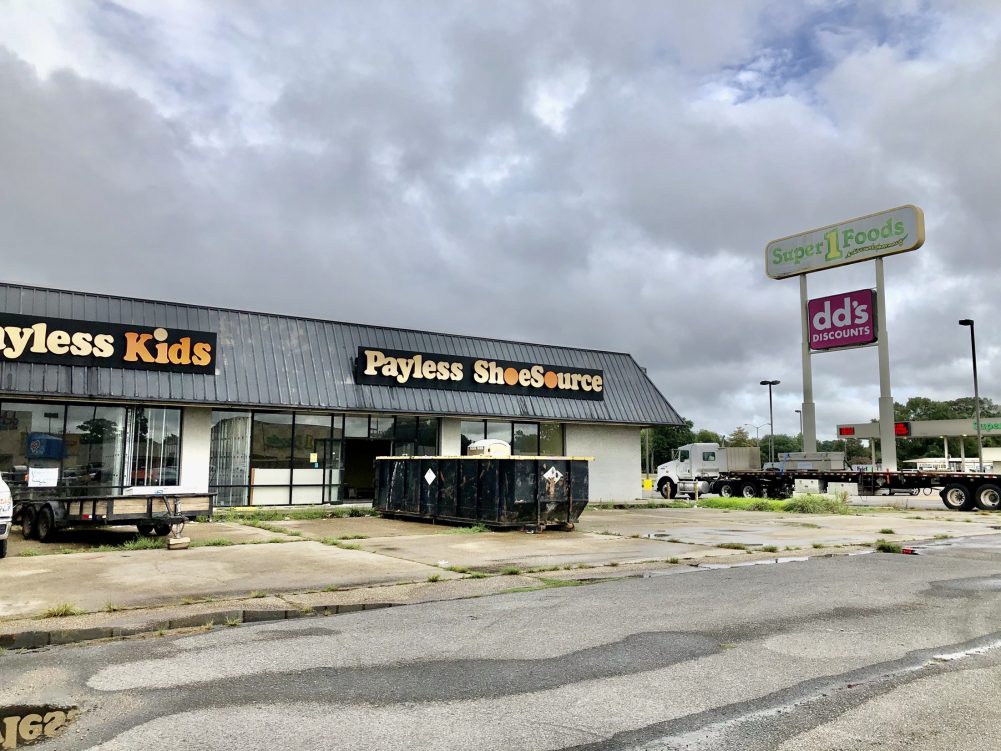 Construction has just begun at the new location and is estimated to be completed within two months or less.