LAGCOE is having their annual expo on October 24-26, showcasing all of the Oil & Gas industry's innovations, and new products. There will also be an energy pitch event on Thursday, October 26th at the Cajundome Convention Center.
The deadline to enter the pitch event is October 8th, and it's the 6th, as of this post. If you didn't know about it, then you have like no time at all… hurry.
If selected, eight awarded companies will have free booth space at the 3 day show. Pretty cool, eh?
If you are in the Oil & Gas industry, then this is perfect to help develop your business, and to firmly root into the industry.
For more info on the pitch event, check out these links, innov8acadiana.org & https://innov8acadiana.org/wp-content/uploads/2017/06/LAGCOE-2017-Pitch-Competition-Rules-and-Details.pdf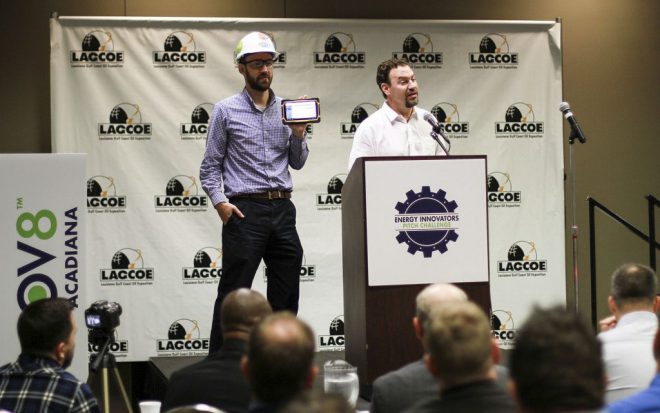 Photo courtesy of siliconbayounews.com