The plans & renderings for Lafayette High School's(LHS) new state-of-the-art campus have officially been released and we are going to give you the low down.
Being constructed at 3000 W Congress, the new 313,263-square-foot, three-story LHS campus will accommodate up to 2300 students and is being constructed behind the existing campus, built back in the 1950s. According to school board officials, the design of the new LHS campus is designed to fit into the neighborhood's aesthetic. Not sure what exact aesthetic that may be but, cool. This is being done so that we do not have this super futuristic-looking campus design amongst an area that has a more traditional architectural style. Make of that what you will. Either way, the new campus design, seen in the renderings throughout this post, looks great.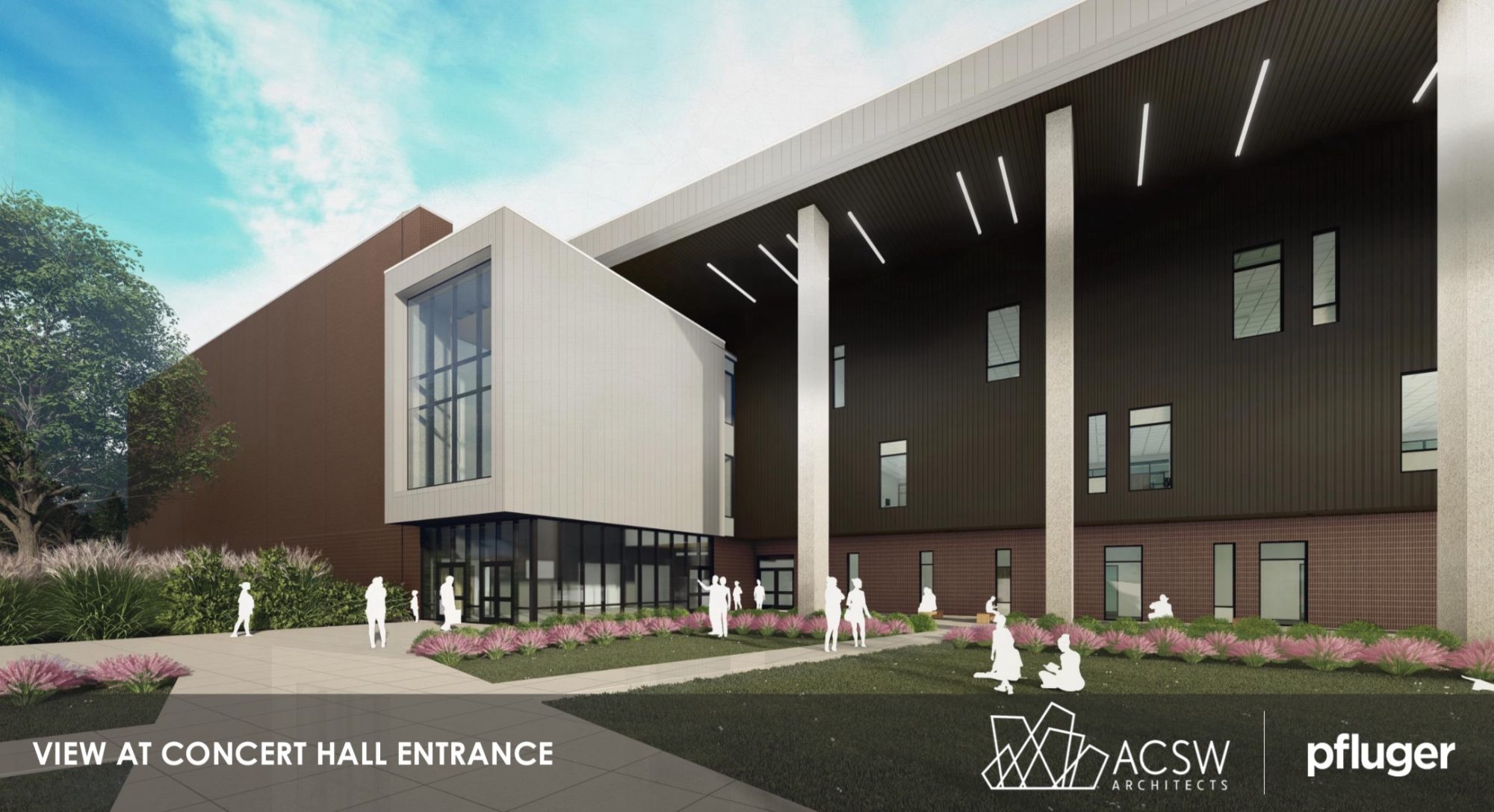 The former on-campus baseball & softball field locations have already been successfully converted to additional student parking spaces, thus requiring a new location for the fields. The new location for LHS's baseball and softball fields will be constructed at Neyland Park, located behind the Robicheaux Center on Eraste Landry Road.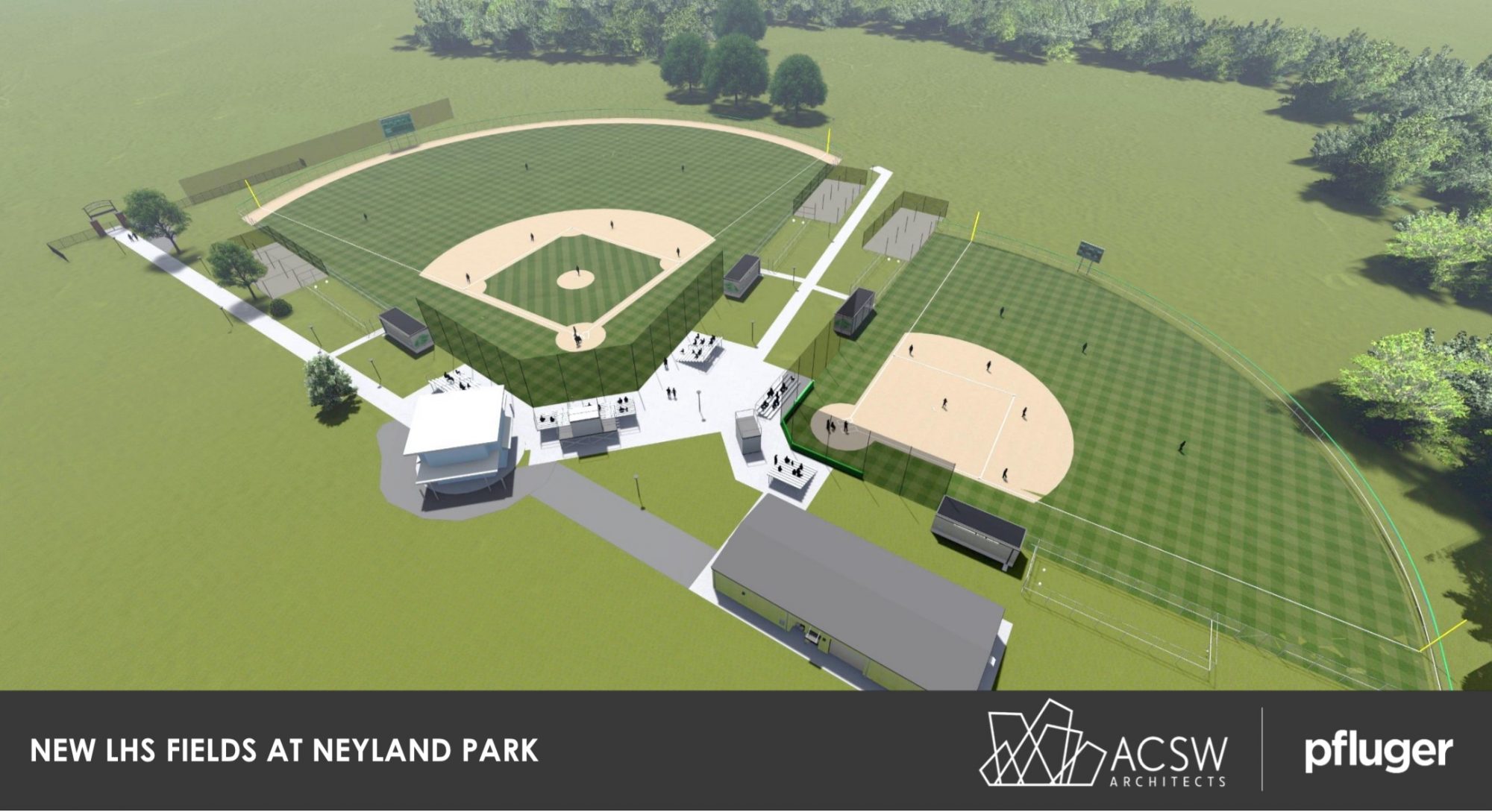 The major highlights of the new LHS campus project include:
• 735 parking spaces, including designated spaces for individuals with disabilities.
• Dedicated 40-bus Bus Loop
• 52 State-of-the-art Classrooms and Labs
• Career and Technical Education (CTE) Facilities: New Wood and Welding Shops
• Media Center with Outdoor Courtyard
• Dining Hall with Second Floor Balconies
• Outdoor Courtyard Dining
• New Dedicated Library Space
• 600-seat Concert Hall
• Renovated Existing Competition Gym
• Brand New Practice Gym
• Dedicated New Dance Studio
• Dedicated Weight Rooms
• Multipurpose Wrestling Room
• Modern Athletic Locker Rooms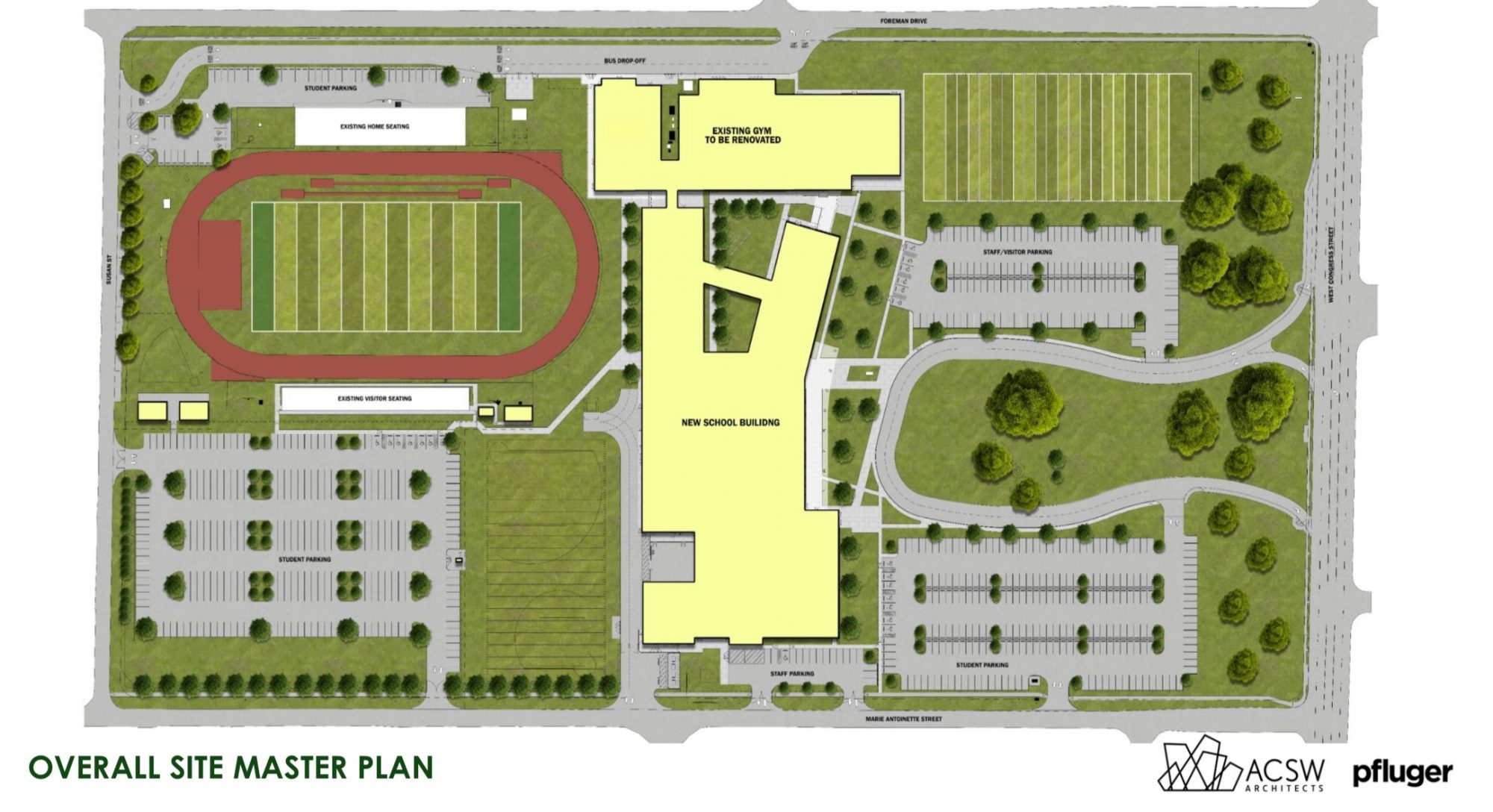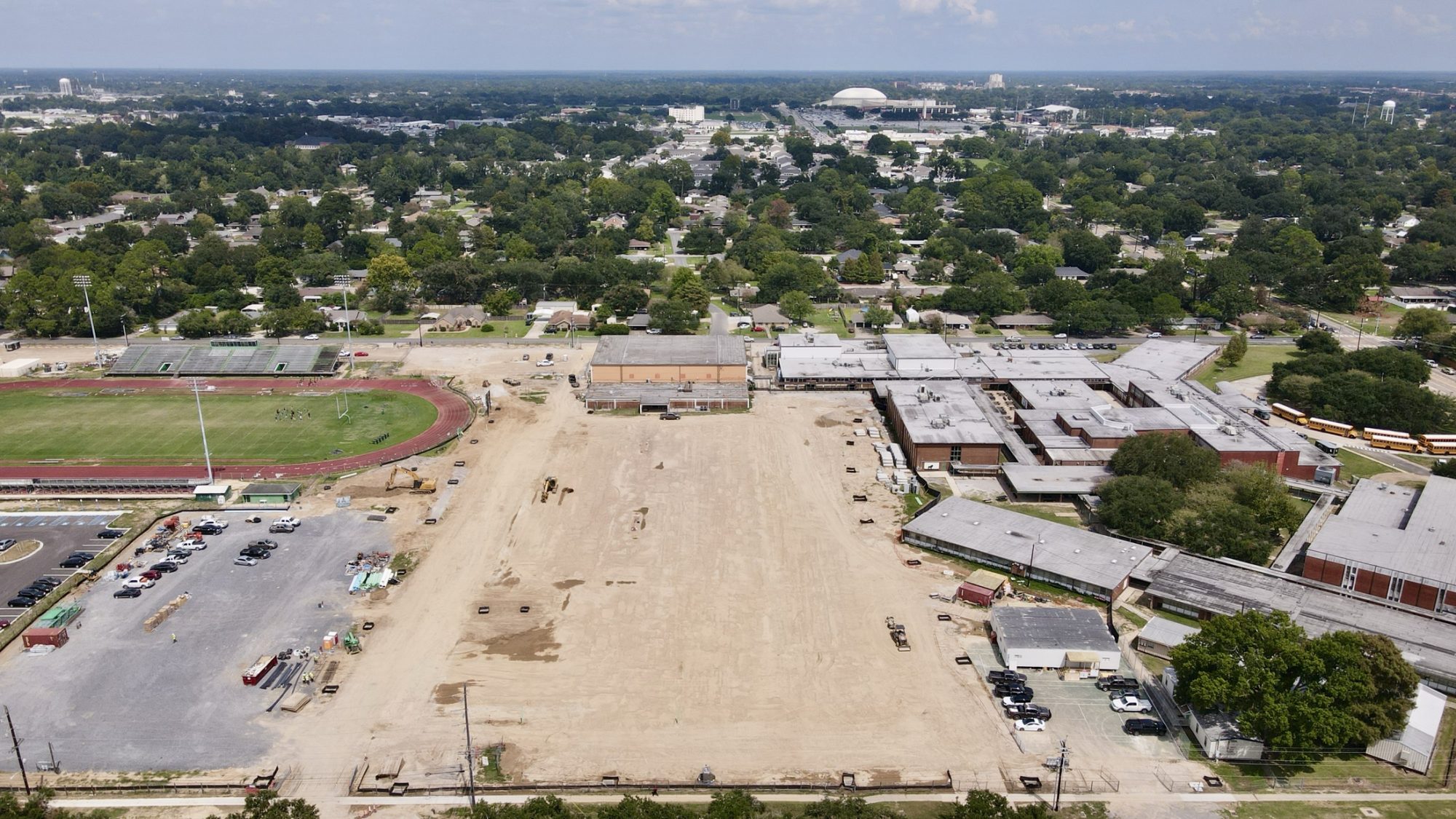 Current Aerial View of the LHS Pad Construction
The construction for the new Lafayette High School campus is tentatively set to be completed by the 2025-26 school year. The then-former campus will effectively be demolished to allow for the completion of the total project.
For more information about Lafayette High School, visit their site at https://www.lpssonline.com/schools/lafayettehighschool.