La Rumba, the popular Mexican grill & bar, is expanding into Henderson, LA; taking the former Landry's Seafood Restaurant, located at 2942 Grand Point Hwy.
The news was announced in early August on their Scott, LA location's Facebook page.
Manuel Rodriguez, owner of the Scott, LA location, and his business partner chose to expand La Rumba to Henderson, LA for its small-town charm and fair pricing. Manuel also states that the location is great because their restaurant will be the first Mexican grill going into the Lafayette area from Baton Rouge.
Henderson is also a popular spot for RVers, Travelers, and fun seekers with the local hot spot being Cajun Palms RV Resort.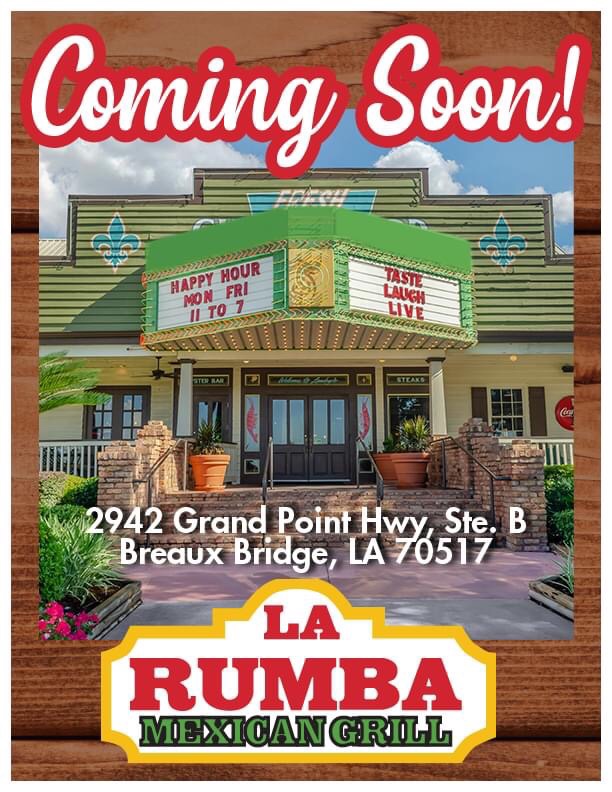 The plans for the former seafood restaurant to become La Rumba are simple. Just a few new coats of paint, new flooring, and a little sprucing up before opening week. The menu will be exactly like the Scott location, which many have come to enjoy and once COVID-19 issues subside, they will provide live music for their guests on select weekends.
The tentative opening for La Rumba Henderson is set for the first half of October 2020.
You can follow La Rumba Henderson on Facebook at https://www.facebook.com/larumbahenderson/.