A new 2,000 sq ft luxury bath boutique, called La Jolie Bath Boutique, is coming soon to the historic downtown Breaux Bridge at 101 E Bridge Street.
La Jolie, the sister store to Bombshell Beauty in Rayne, LA, will carry a wide selection of handcrafted bath products like body wash, bubble bath, bubble bars, body lotion, hand & body scrubs, all-natural soups, shower melts, and even bathroom decor—of course, because why not. Perhaps one of the most sought after bath products known to modern mankind is the popular bath bomb. Filled with a mix of different essential oils, salts, fragrances, and other natural products, these specially designed gems are what make bath time even more relaxing.
"Breaux Bridge doesn't have any stores like this geared towards bath cosmetics."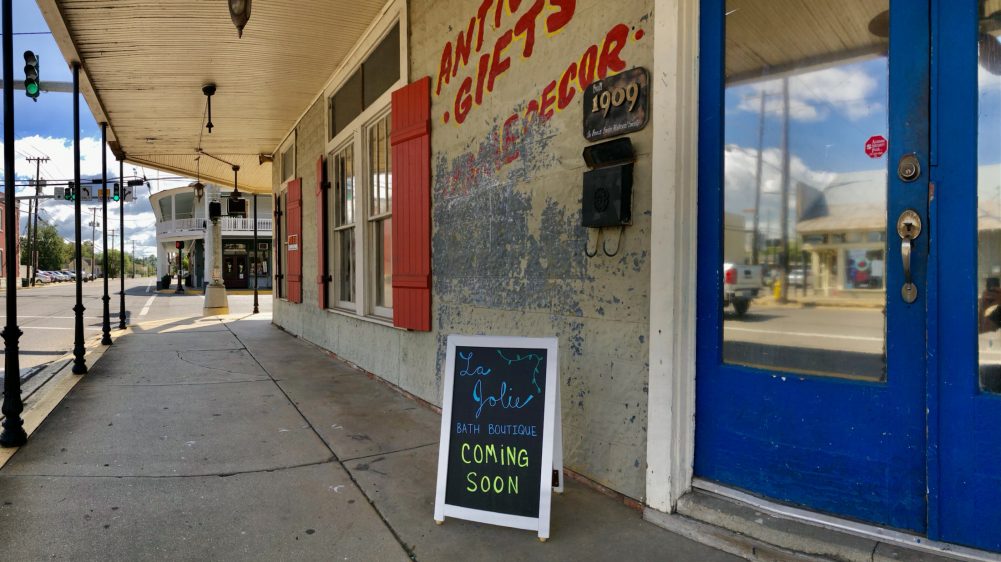 Kimberly Miller, owner of La Jolie Bath Boutique is collaborating with Jill Nicole of Bombshell Beauty to bring Breaux Bridge bath soakers what they really want; a relaxing, luxurious bath while their spouse keeps the kids away—just for a little while.
The tentative opening date for La Jolie Bath Boutique is set for Saturday, October 10th at 10 AM.
For more information and to follow La Jolie, check out their Facebook at https://www.facebook.com/LaJolieBathBoutique/.
Also, if you're in the Rayne area, check out https://www.facebook.com/Bombshell-Beauty-Bath-Cosmetics-1727420177470395/.