Several weeks ago, we saw a post about a local, home-based cheesecake bakery called LA Cheesecake Bakery. In this post, they shared frustration in trying to find a storefront. We decided to share their post to solicit help from the community to help them find a good space. Was it the right way, probably not, but we don't care! Because guess what, LA Cheesecake Bakery is moving into their first storefront!
The new storefront for LA Cheesecake Bakery will be located at 600 Guilbeau Road in Unit B, formerly Bliss Nutrition. This 1,100-square-foot space will allow the company to accept walk-in foot traffic so that customers may pick up delicious cheesecakes on the spot without having to pre-order. Although, if you want something special, you'll need to place an order, obviously. We think that's obvious, but we are talking about people here.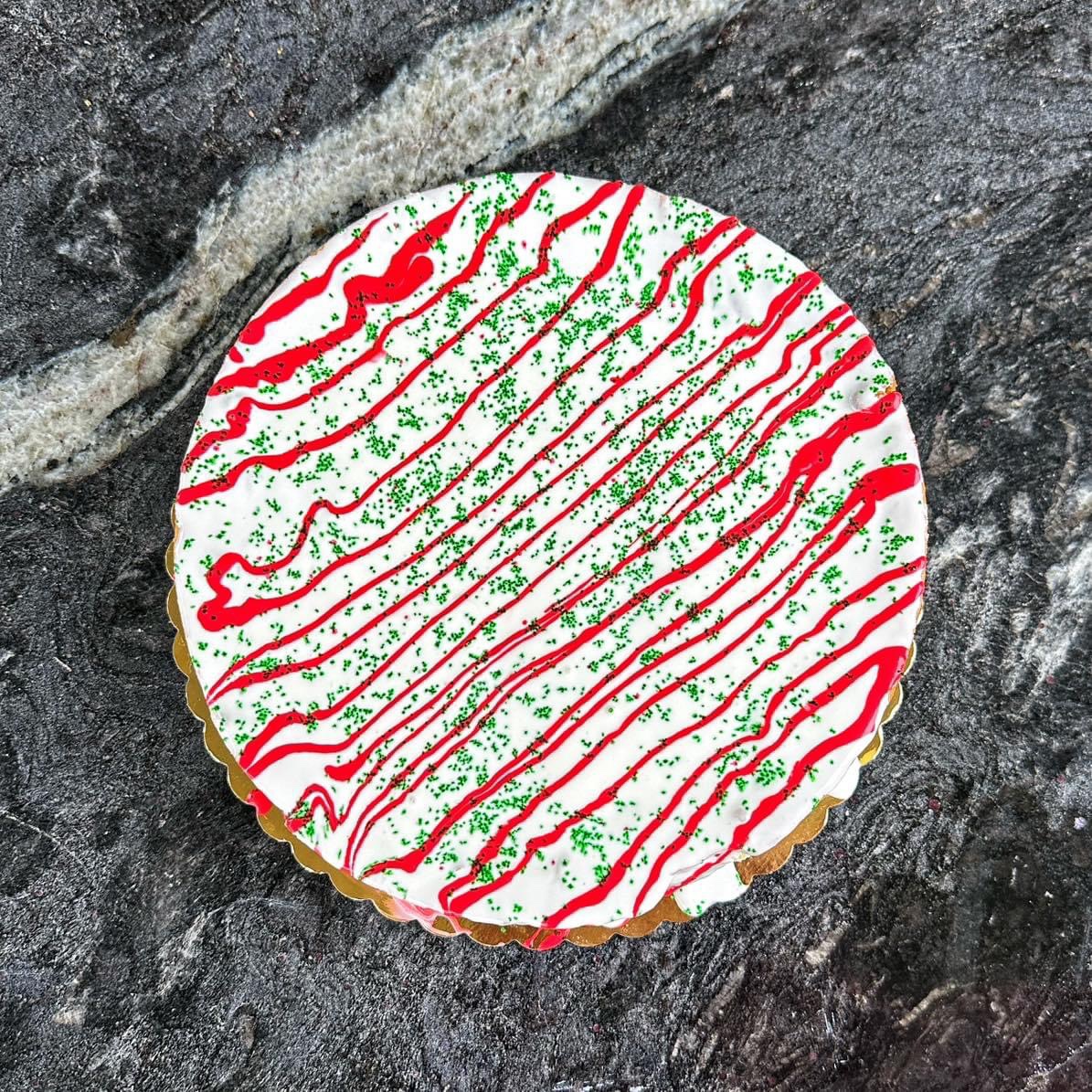 "We see a demand in the market for whole cheesecakes that's been increasing steadily for a while now. I would have the same phone conversation over and over again with people just hearing about us and wanted to stop by and just grab a cake. We would explain that we usually need a three-day notice for orders being that we work from our home. In the beginning, we would have that conversation once a month," says owner Seth Dahlen. "We're at the point now where we're having that conversation 2-3 times a week."
Seth started baking cheesecakes when he was about 16 years old. He says that at the time while working at Blacks in Abbeville, a sweet lady who handled the desserts at the restaurant asked Dahlen if he would like to help with making the cheesecakes and adding them to the menu. Showing lots of enthusiasm, because he loves cheesecakes—who doesn't?—he began helping and ended up making his first cake, a white chocolate blueberry cheesecake; and to this day, that flavor remains his favorite. Over time, Seth would make cheesecakes for different birthdays & holidays with feedback stating he should open his own bakery. It wasn't long after that Dahlen and his wife would make a Facebook page to start taking orders. 4 years in, the couple began producing cheesecakes full-time with a bakery out of their home. Today, they have outgrown the capacity of their home and are in need of larger space with a desire to have a storefront. That time is now.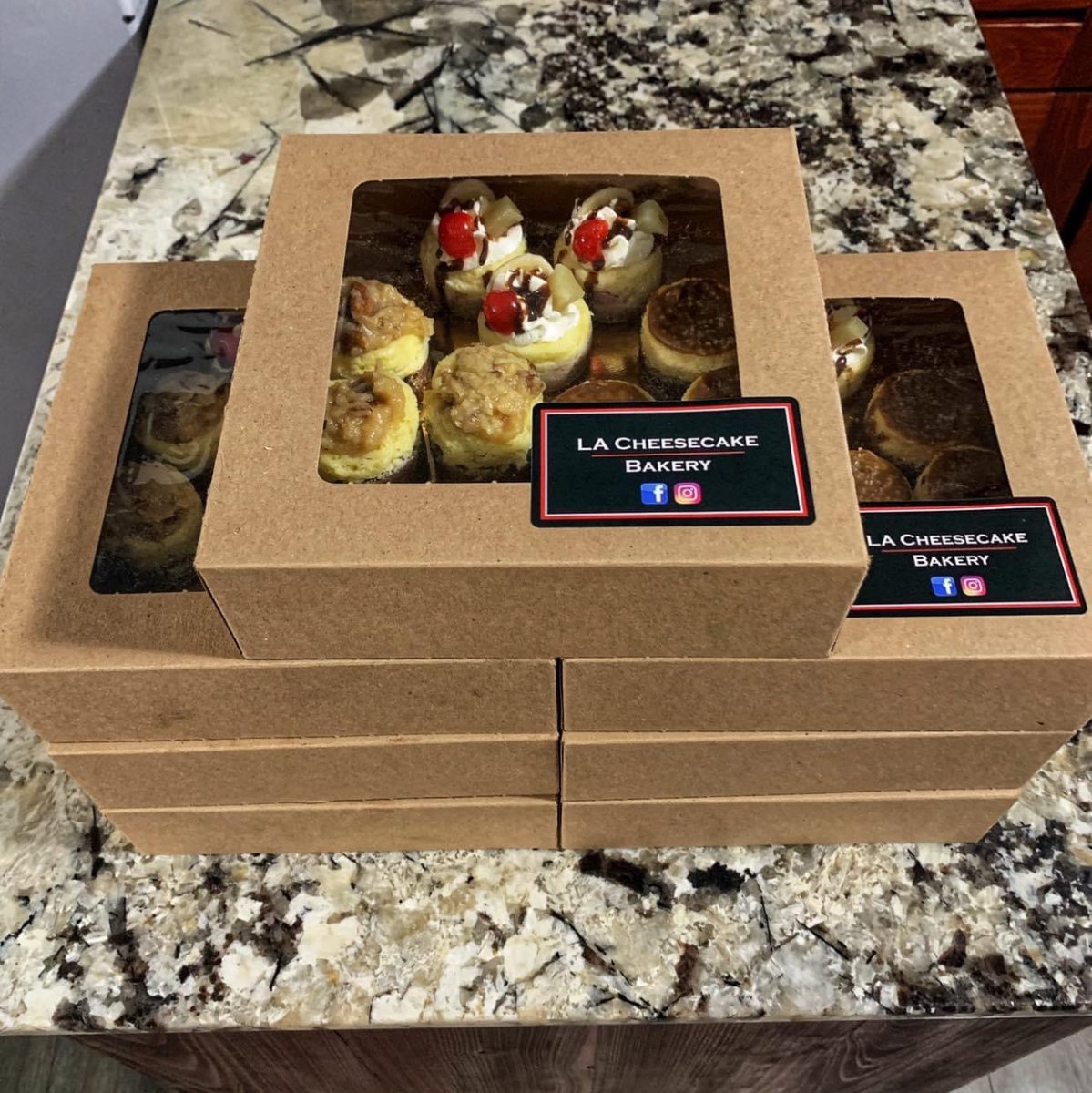 So what are some of the cheesecake flavors?
The menu consists of regular flavors, keto flavors(sugar-free, gluten-free & low crab, and holiday flavors. A few of the regular flavors include Original, Tiramisu, and Créme Brûlée. A couple of Keto flavors include Almond Joy & Chantilly. Lastly, seasonal flavors include White Peppermint, King Cake, and Chocolate Pumpkin. Y'all, I am literally salivating over here looking at the menu and these photos, OMG!
You can follow LA Cheesecake Bakery on Facebook at https://www.facebook.com/LACheesecakeBakery and on IG at https://instagram.com/lacheesecakebakery?igshid=YmMyMTA2M2Y=. You can also visit their website at https://www.lacheesecakebakery.com/.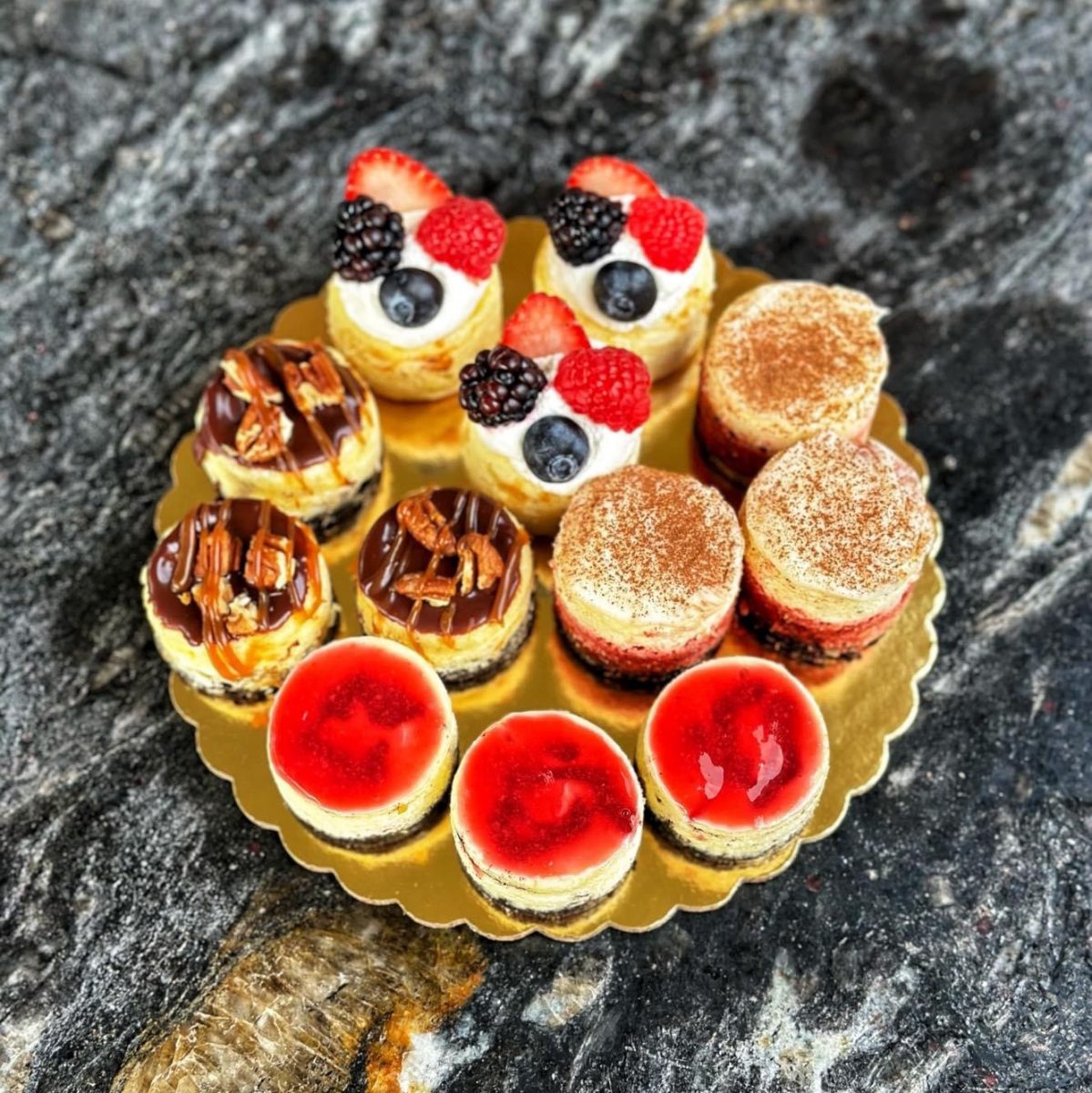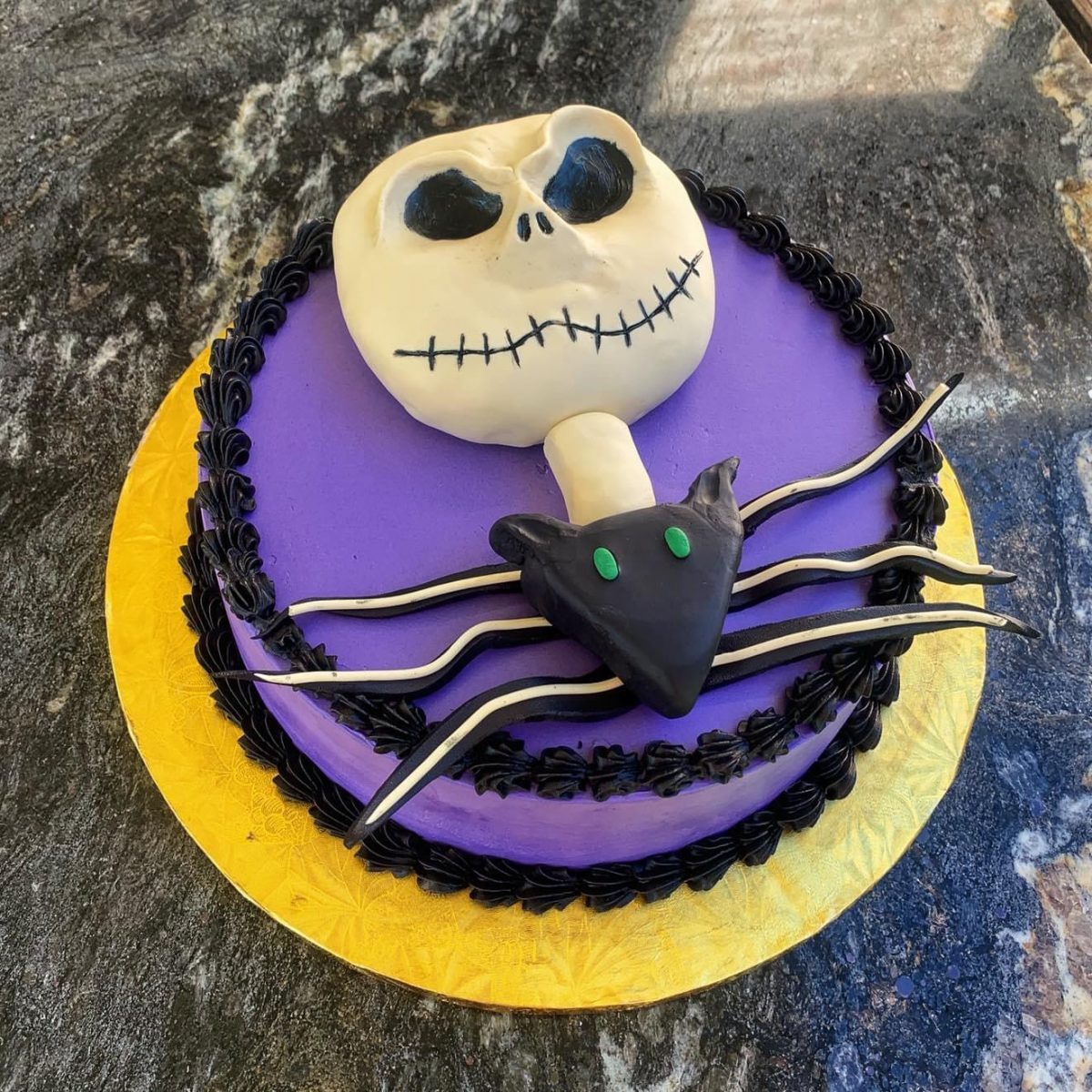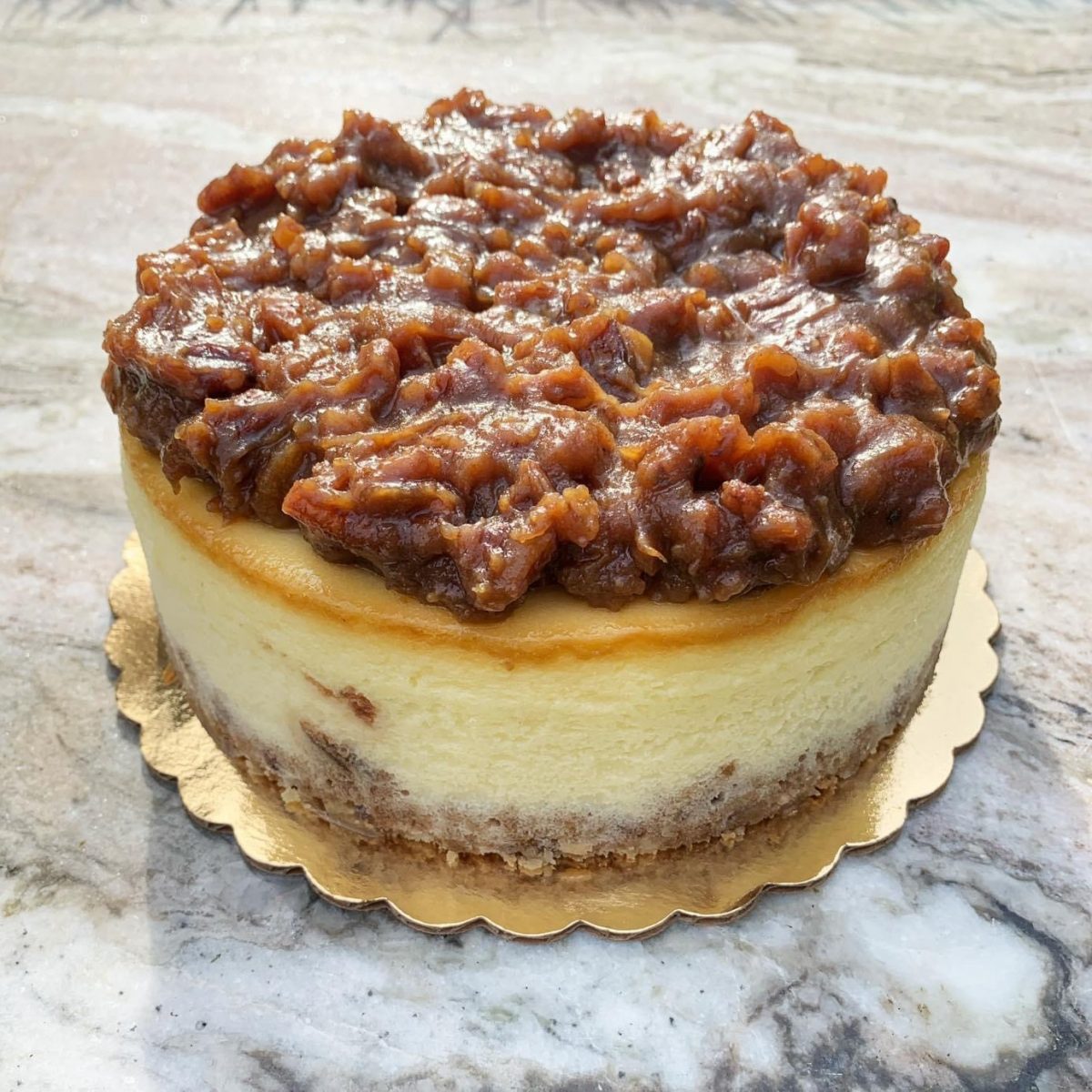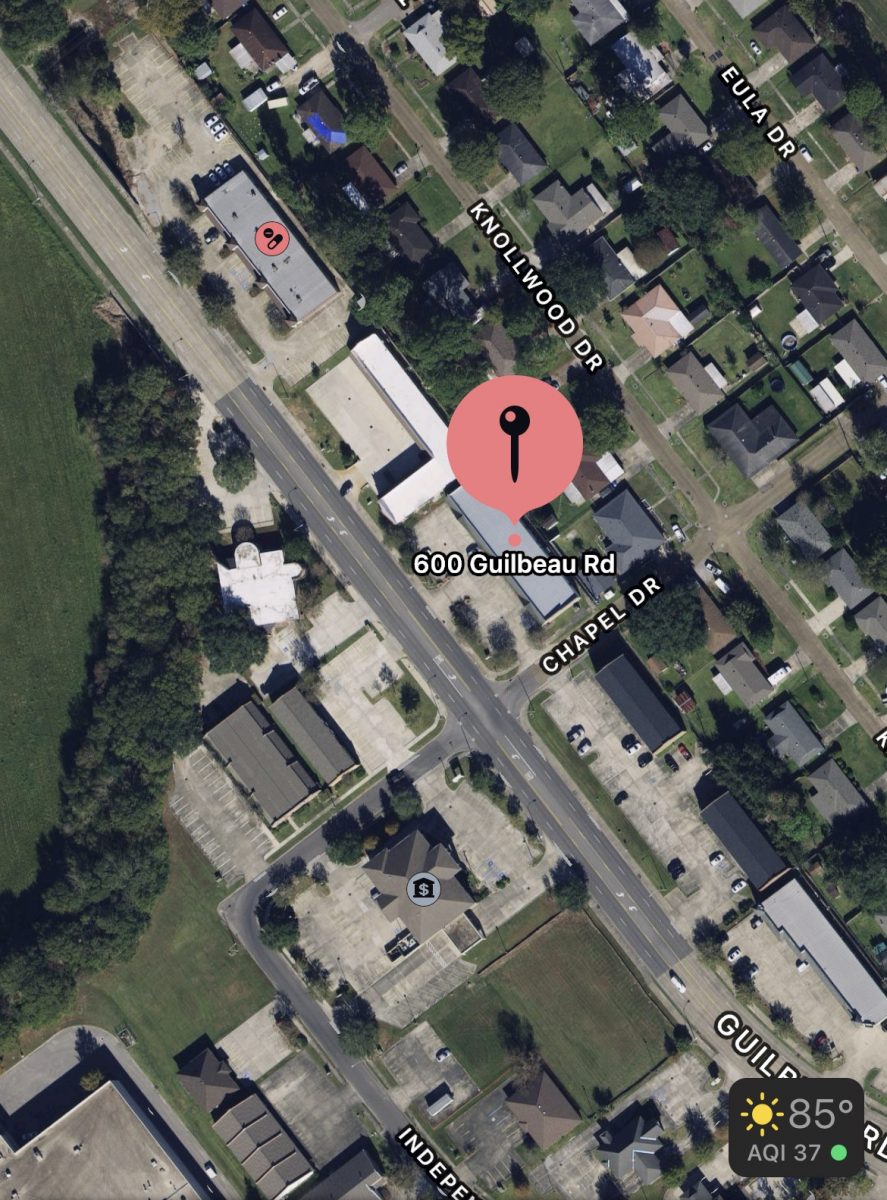 -DL Guy