The new, recently opened, Krystal Burger in Breaux Bridge is now closed.
Rumors have been running rampant that a Raising Cane's would be opening in its place. We had the privledge of speaking with a Raising Cane's Managing Member and have confirmed that currently there are no plans for a Raising Cane's to enter the Breaux Bridge market.
We do not typically post on closures, but in regards to the rumor, we feel the need to lay it to rest.
Interesting news on Krystal Burger, apparently all Louisiana Krystal's have closed or will be closing. This info is according to a Reddit comment that stated, "on the 11th all Krystal locations in Louisiana would be closing because it's "not a Krystal market.".
Photos on social media seem to show some validity to that statement. However, we have not cross checked with any of the other locations that may still be open.
Below is a photo taken by TC Carter showing a Krystal boarded up in Laplace, LA.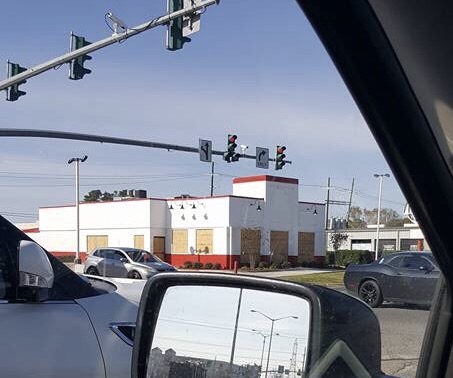 We are hoping for a good replacement for Krystal in Breaux Bridge, but until that happens, we will be here…waiting.