Kitchen On Klinton(KOK), located at 405 E. University Ave. across from UL Lafayette, is reopening this weekend with an all new expansion, called "The Coop".
KOK, birthed from a house party cookout, is known for its unique chicken wings and other fan favorites. During COVID, they took time to reinvest onto the business to bring a concept that Lafayette appears to be lacking, social dining.
"We have taken the downtime because of Covid to revamp our operations & improve our outside dining," says co-owner Tre'Jan Vinson. "This project has been in the plans for the last 3 years and we finally had the opportunity to invest the time & effort to provide an infrastructure that you would see in larger cities and bring it to our home in Lafayette."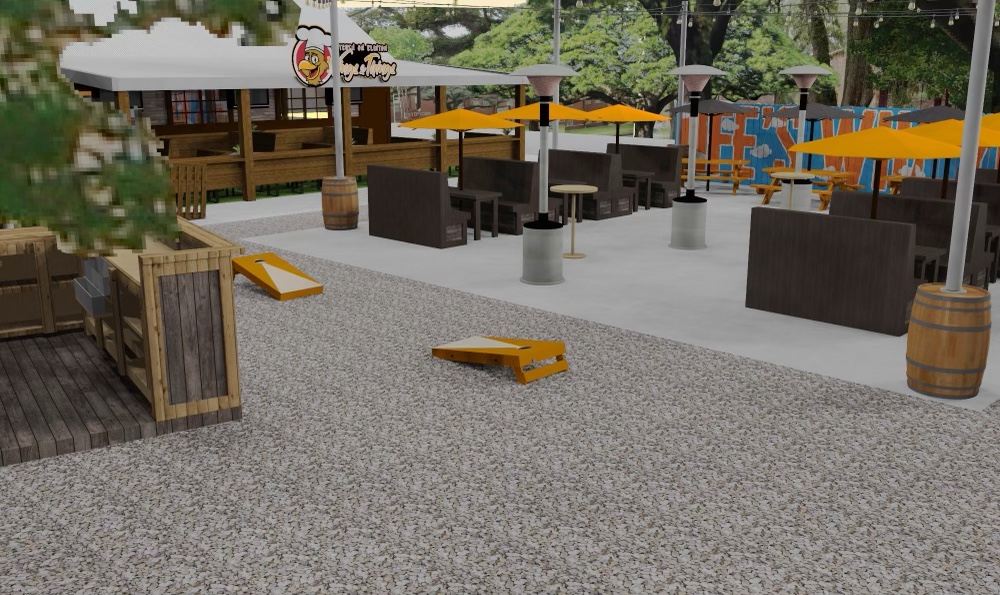 These four guys, the owners of KOK, have reinvested so much into their business that, even through a pandemic, they will continue to thrive.
"The restrictions actually made us more creative. We've had the outside courtyard concept for some time now but never really pushed the button until recently because we felt the challenge of a open air restaurant that can allow people to enjoy the best wings in Acadiana, an awesome environment, and still have their own distance," said Vinson.
KOK will be reopening today, Friday, May 14th to the public for all dining and social activities.
For more information about KOK, check out their socials at https://instagram.com/eatkok_?igshid=1icykenrcip8f and https://www.facebook.com/eatkok/.