KFC has already made it known that they are back in Lafayette. The chain recently opened their first returning restaurant at 1320 N. University and are soon opening their second, located at 200 Kaliste Saloom, Near Pinhook.
Yesterday, the groundwork for a third KFC restaurant, to be located at 3304 Ambassador, started up in front of Burlington—next door to the Stripes convenience store & fueling station.
Construction work is being handled by DG Construction, a local company contracted for the job.
Is it too early to accurately place a completion date on the new restaurant, but if we could guess, we would say June of this year.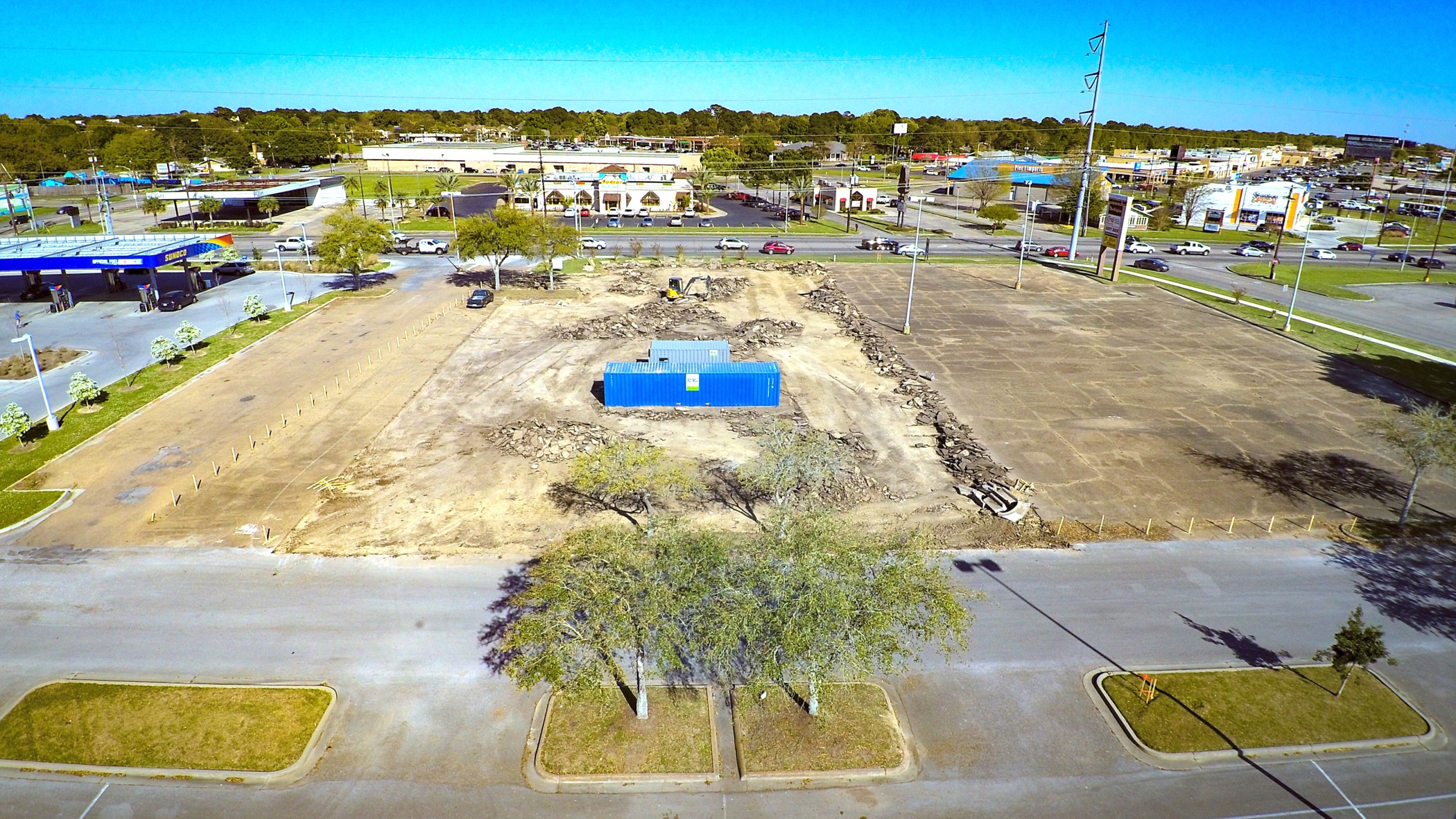 Another aerial view of the actual construction site for the new, third KFC.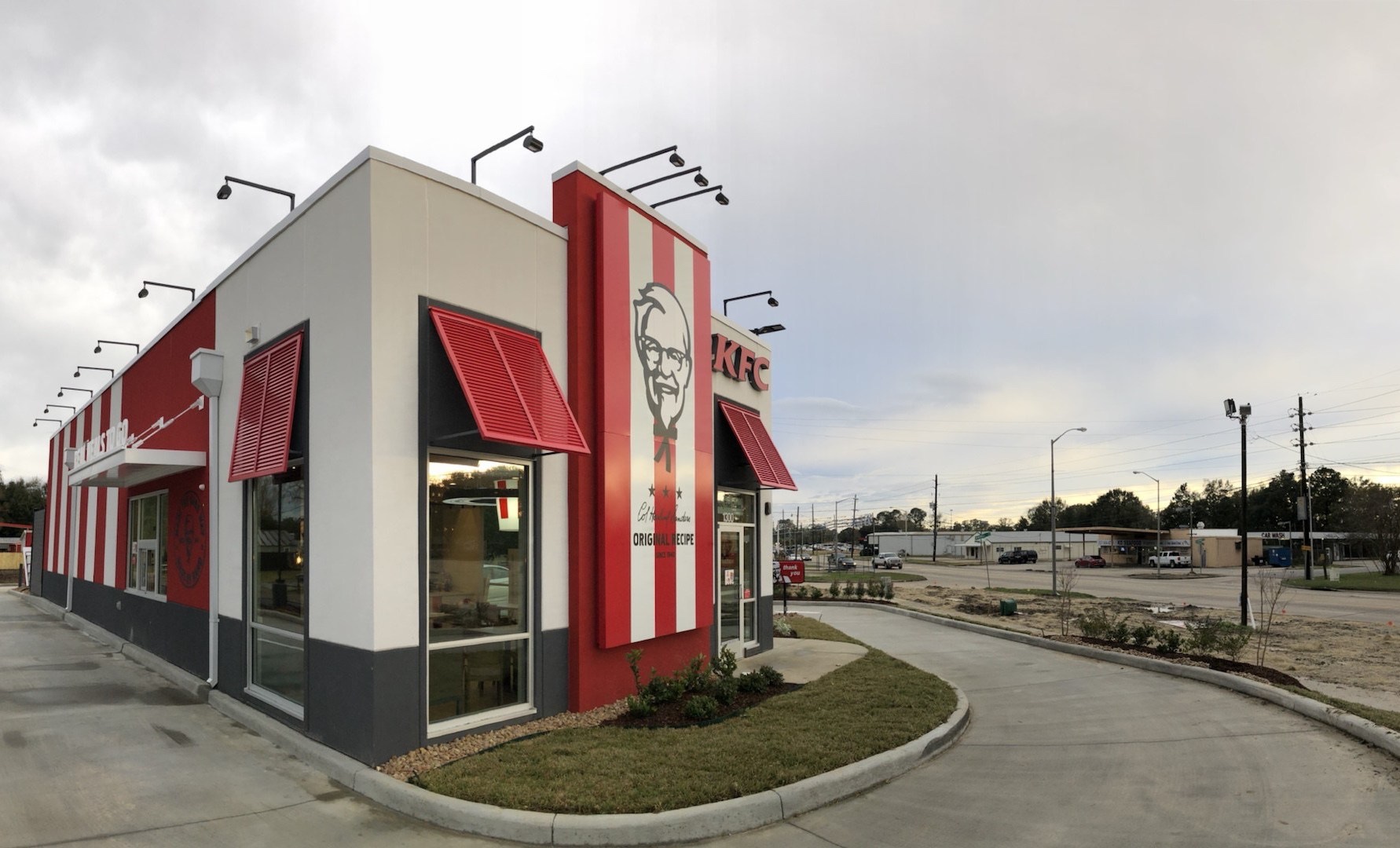 A shot of the N. University location. Photo by DL. See that post (here).