Eight of the nation's best and brightest entrepreneurs in healthcare, including Lafayette-based Digital Twin Studios, will pitch their innovative medical solutions for a chance to win $20,000. It could help make their ideas a reality at the Get Started Medical pitch contests on November 14th in Lafayette, La.
The public is invited to attend the pitch contest and a pre-event networking reception sponsored by Cox Business in partnership with Lafayette General Health and Opportunity Machine.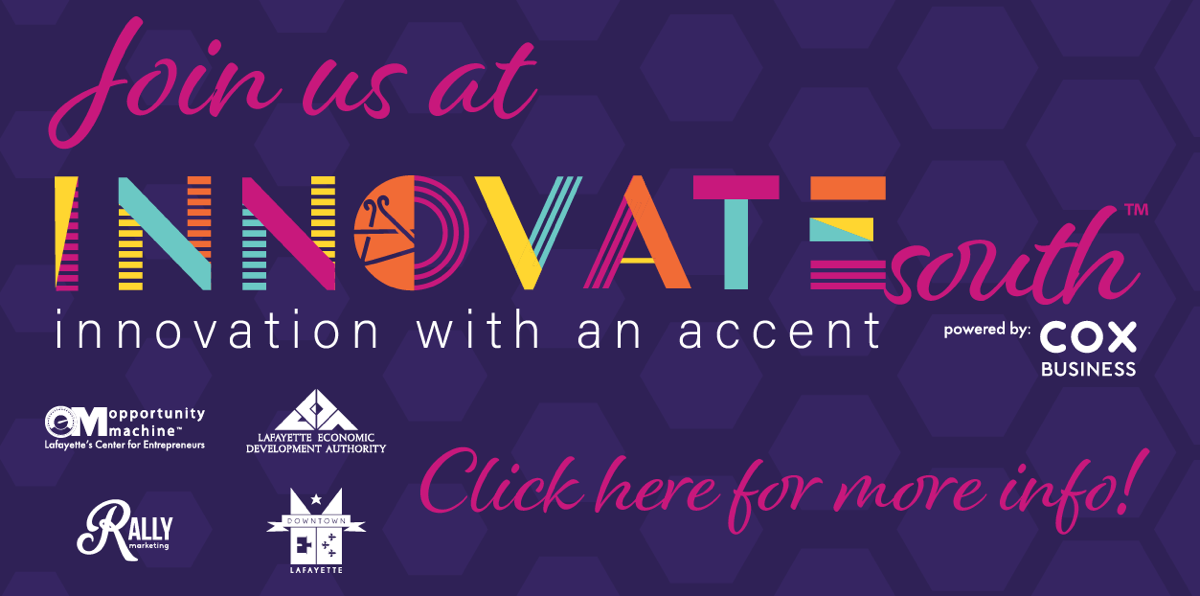 Ken Kraft, Senior Vice President of Marketing & Sales Operation, Cox Business, will host the competition. The distinguished judging panel includes:
• Aimee Quirk – CEO of innovationOchsner, Ochsner Health System
• Cian Robinson – Direct of Development and Operations, Lafayette General Health
• Dr. Vindell Washington – Chief Medical Offer, Blue Cross Blue Shield of Louisiana
• Sujata Gosalia – Executive Vice President and Chief Strategy Officer, Cox Communications
• Molly Hegarty – CEO, Junum
The 8 Get Started Medical finalists and their pitches are:
• Winter Innovations (Knoxville, TN)— a medical device company that develops novel orthopedic surgical tools to improve patient outcomes in high-risk procedures.
• Vascugenix (Little Rock, AR)— device company focused on developing innovative products to improve the interventional vascular procedure.
• ROSE (Washington, D.C.)— transforming the way people receive mental health care by leveraging machine learning to augment in-person therapy sessions.
• NeuroFlow (Philadelphia, PA)— digital health company combining workflow automation, patient engagement tools, and applied AI to promote behavioral health integration in all care settings.
• Lineus Medical (Fayetteville, AR)— patented SafeBreak Vascular device is designed to prevent IV catheter dislodgement in hospitalized patients.
• Lapovations (Fayetteville, AR)— medical device company creating a platform of innovative products to improve minimally invasive abdominal surgery.
• Intelligent Observation (Miami, FL)— a unique, proprietary technology platform based, hand hygiene tracking and alert system designed to reduce healthcare-acquired infections in hospitals.
• Digital Twin Studio (Lafayette, LA)— development company specializing in immersive and interactive training certification.
For free tickets, visit http://www.getstartedmedical.com.
Where:
Acadiana Center for the Arts
101 W. Vermilion Street
Lafayette, LA 70501
When:
Thursday, November 14th
5:00pm – 6:30pm: Happy Hour
6:30pm – 8:30pm: Pitch Event