It's been a couple months or so since the new Home2 Suites by Hilton at 1909 Kaliste Saloom has opened for business and we wanted to take a little tour.
One of the main things that we learned on the tour was that Home2 Suites is a place where you can by free to be you. What does that mean? Well, for example, if you want to hang out in the lobby and move furniture around and what not, then go right on ahead. The hotel encourages you to be comfortable while you're staying there, hence the name Home2.
The hotel is equipped with several key features like a Home2 Market that's open 24 hours a day and offers all of your toiletries, chilled meals, snacks and drinks. Home2 also has two different room types; a studio room and a one bed room. Each room has room darkening shades that bring the room to a near black hole. Plus, each room has a small kitchen so that your stay can consist of a little more than just takeout.
Oh, and pets are allowed too!
Check out the photos that we took on our walk through.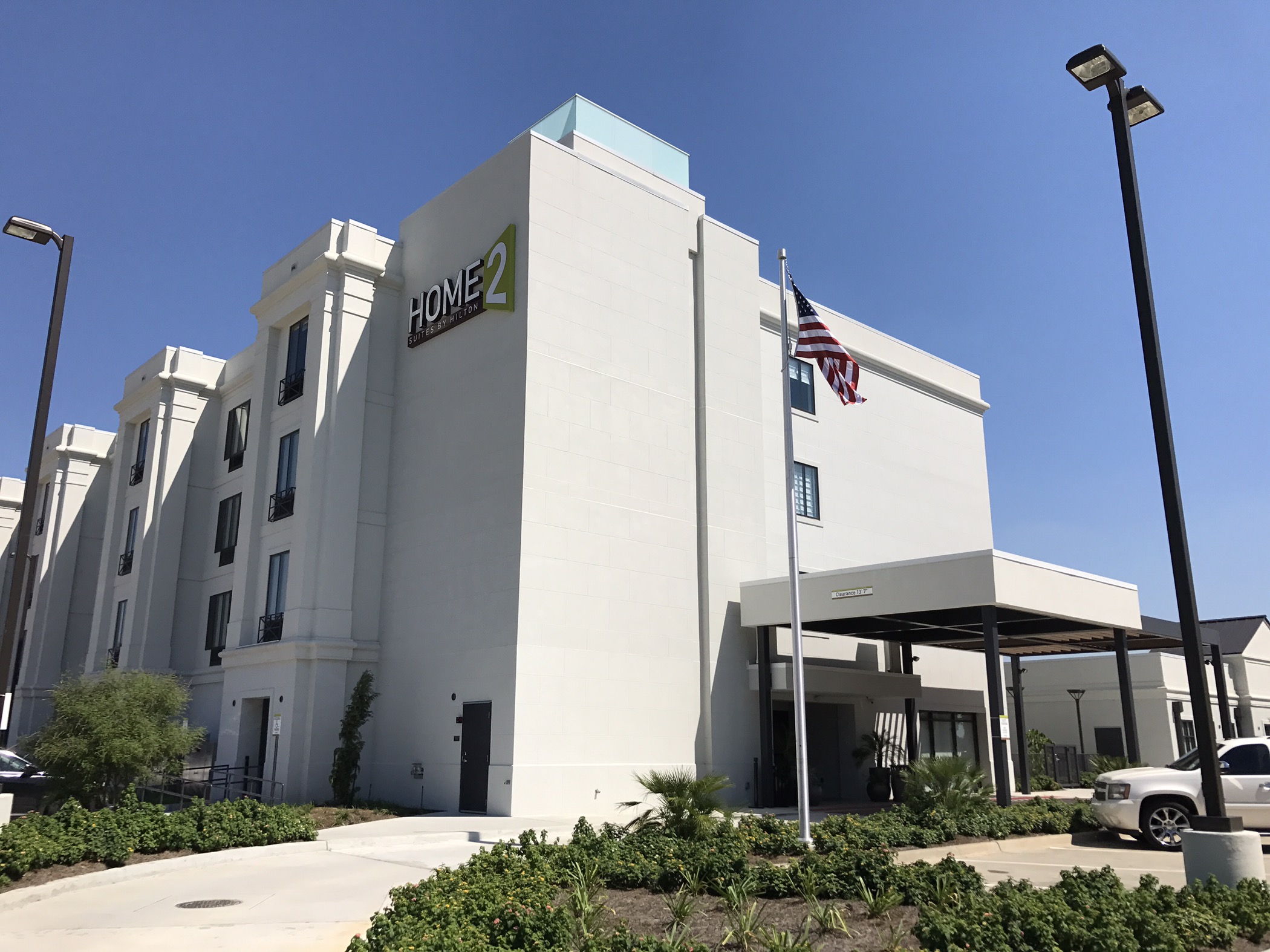 Exterior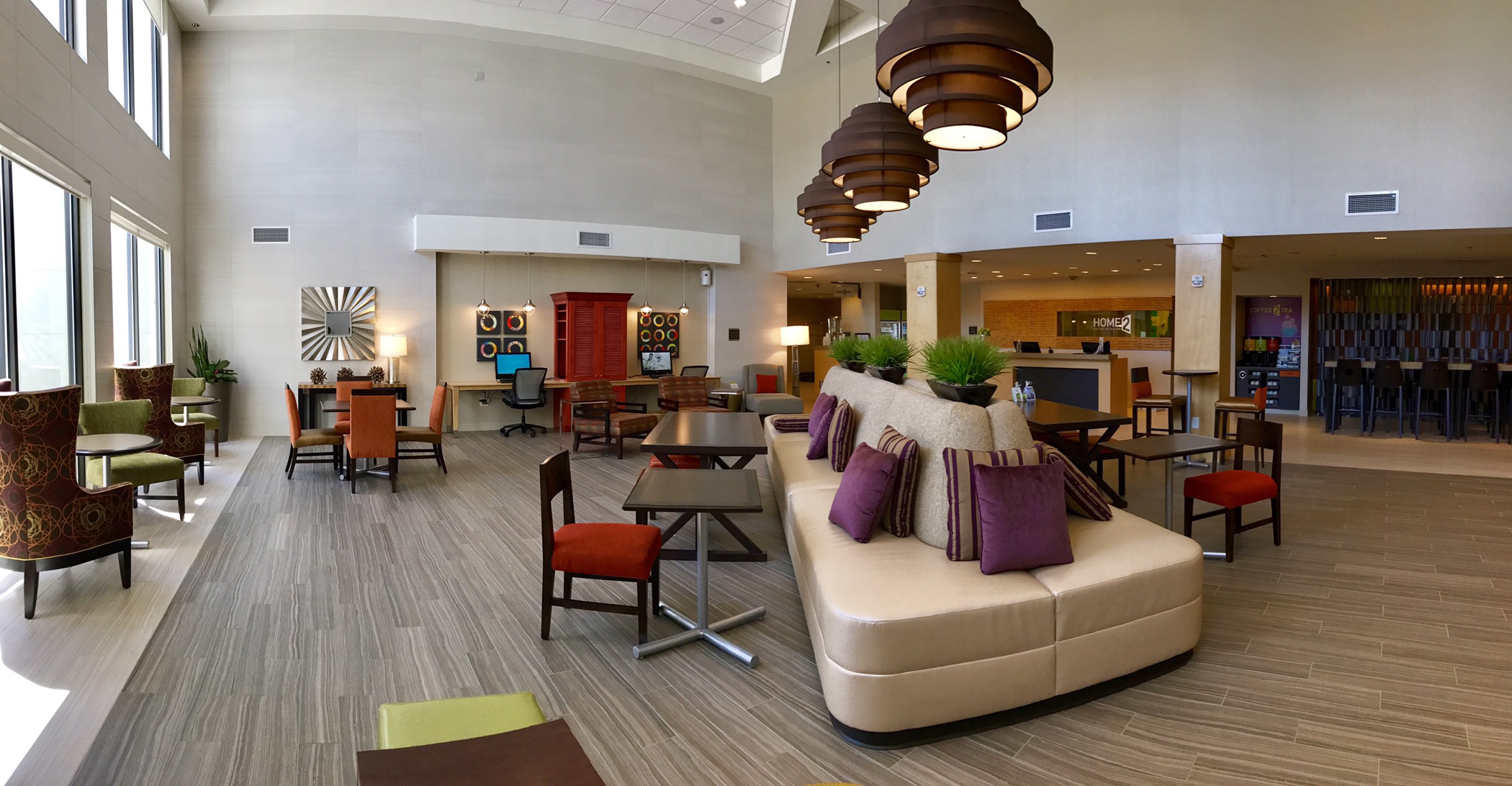 The unique lobby
Breakfast area with many healthy options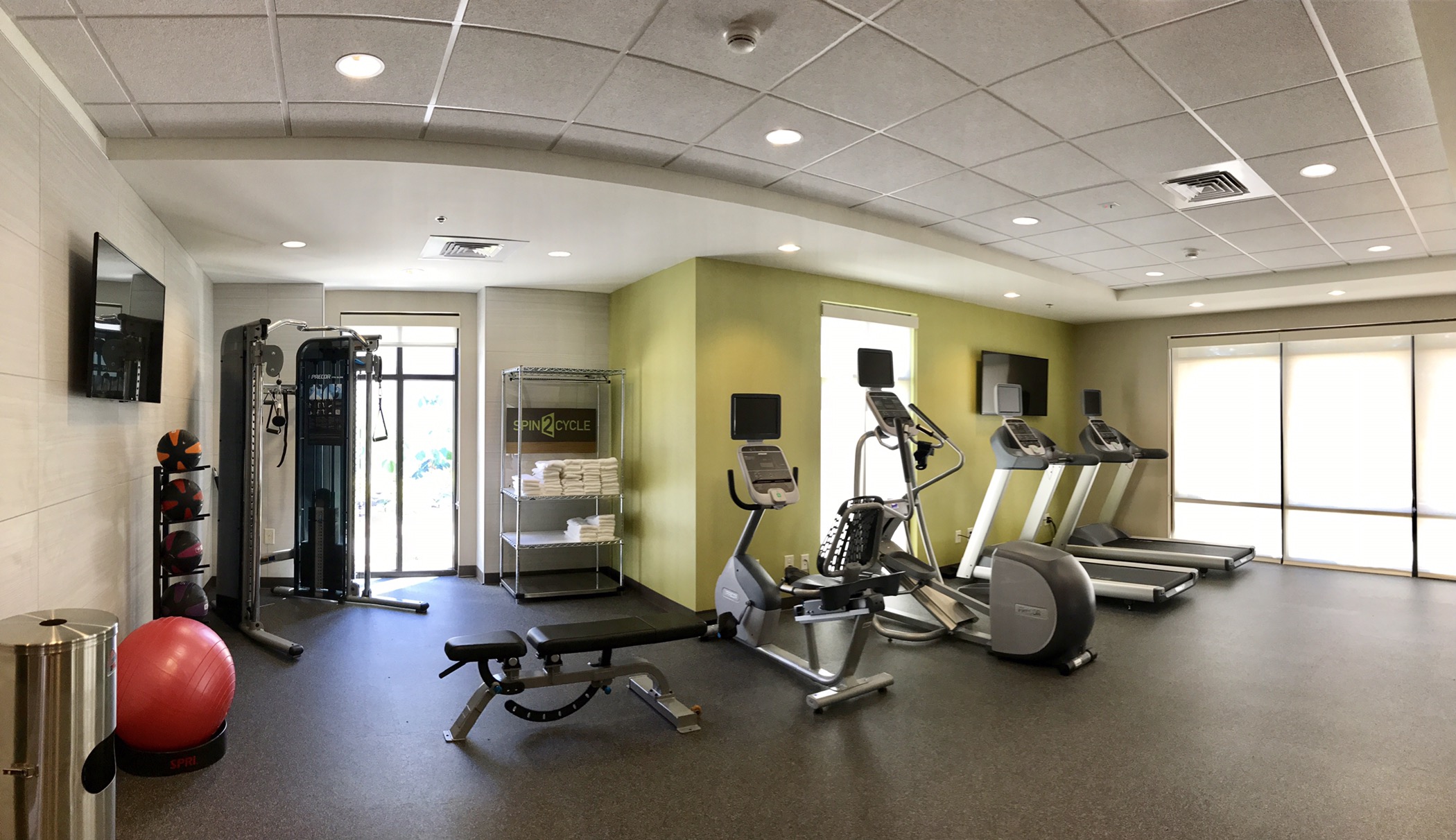 Gym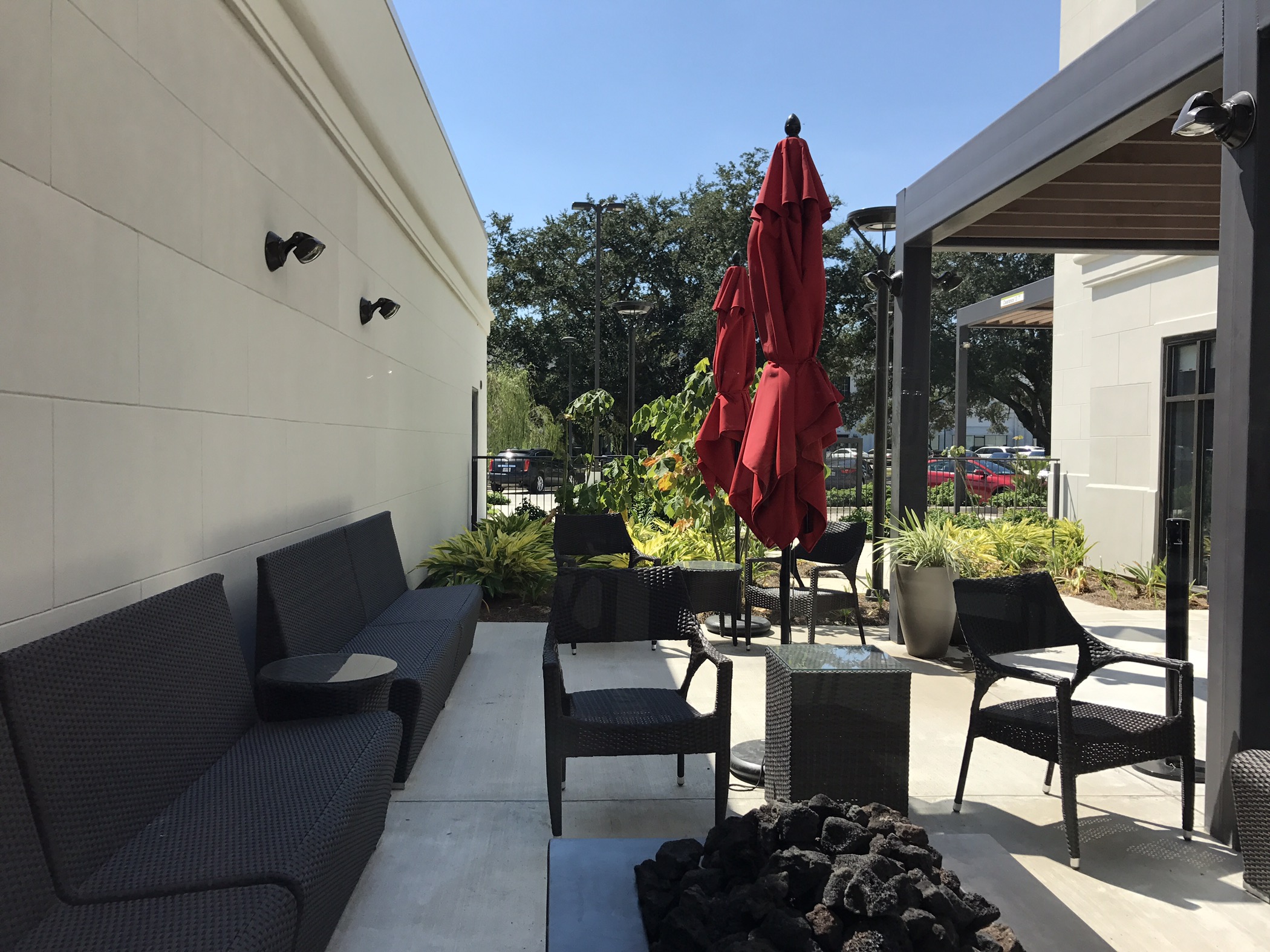 Outdoor chill area wit propane fire pit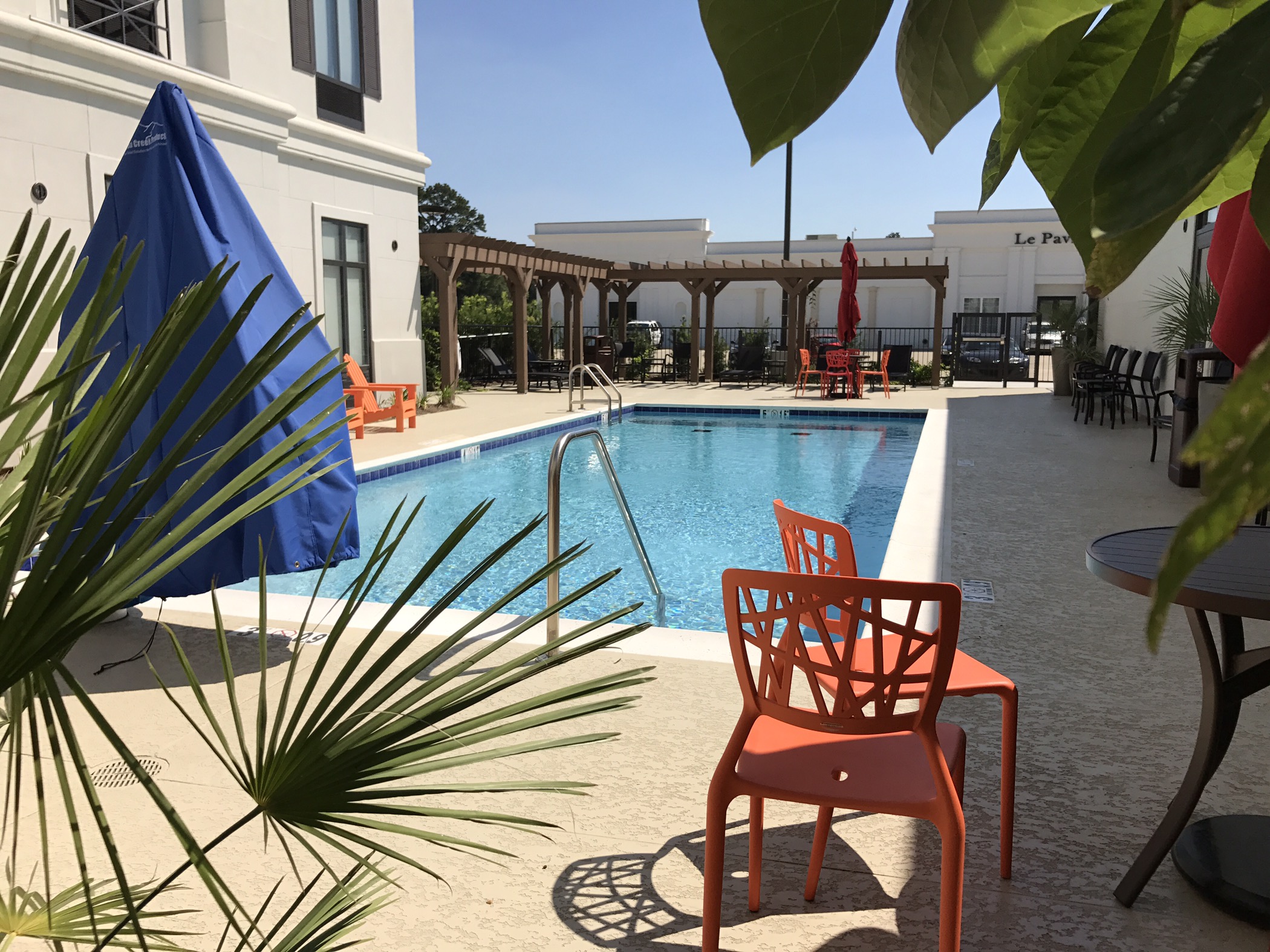 Nice little pool area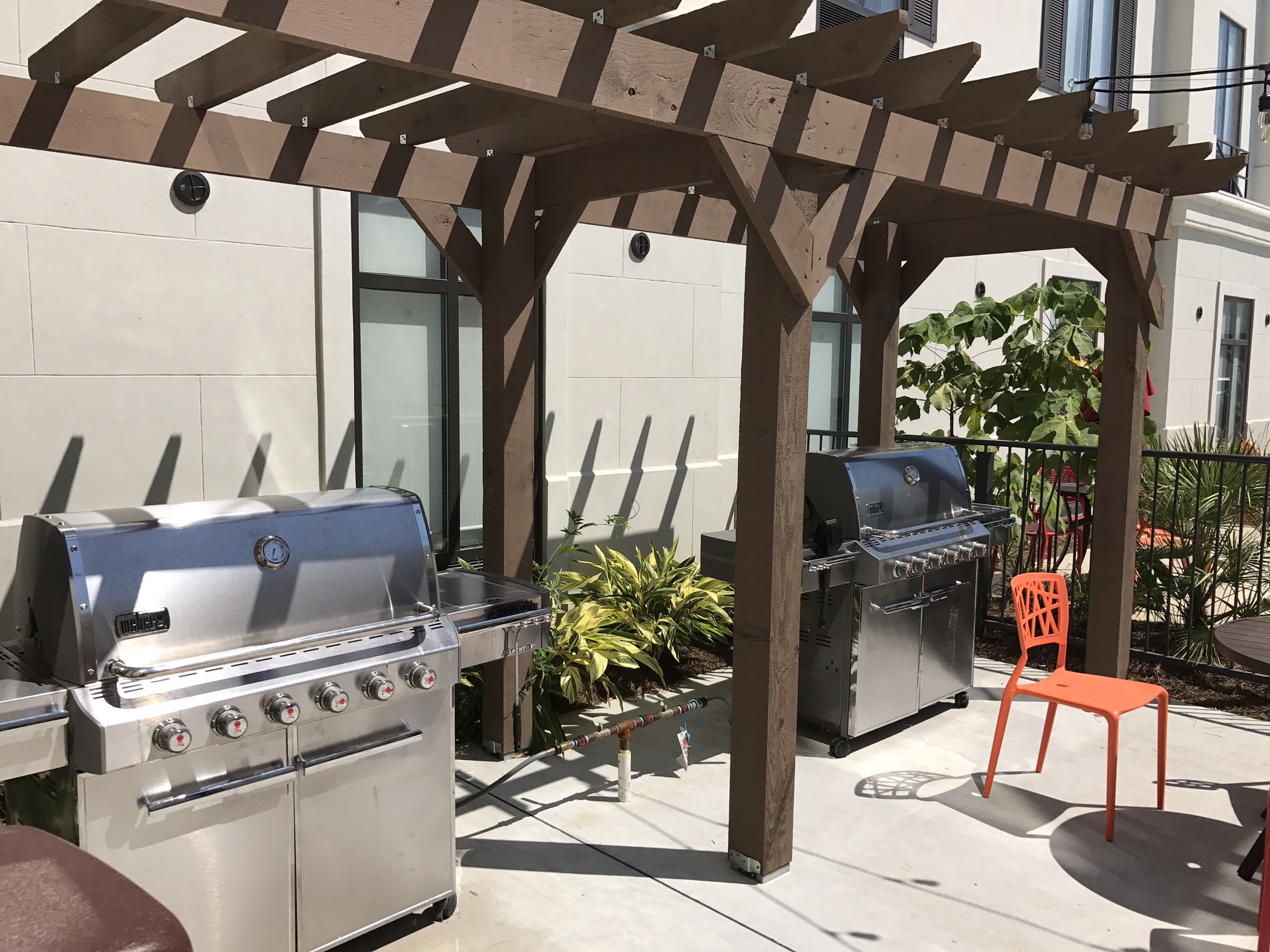 Available grills to use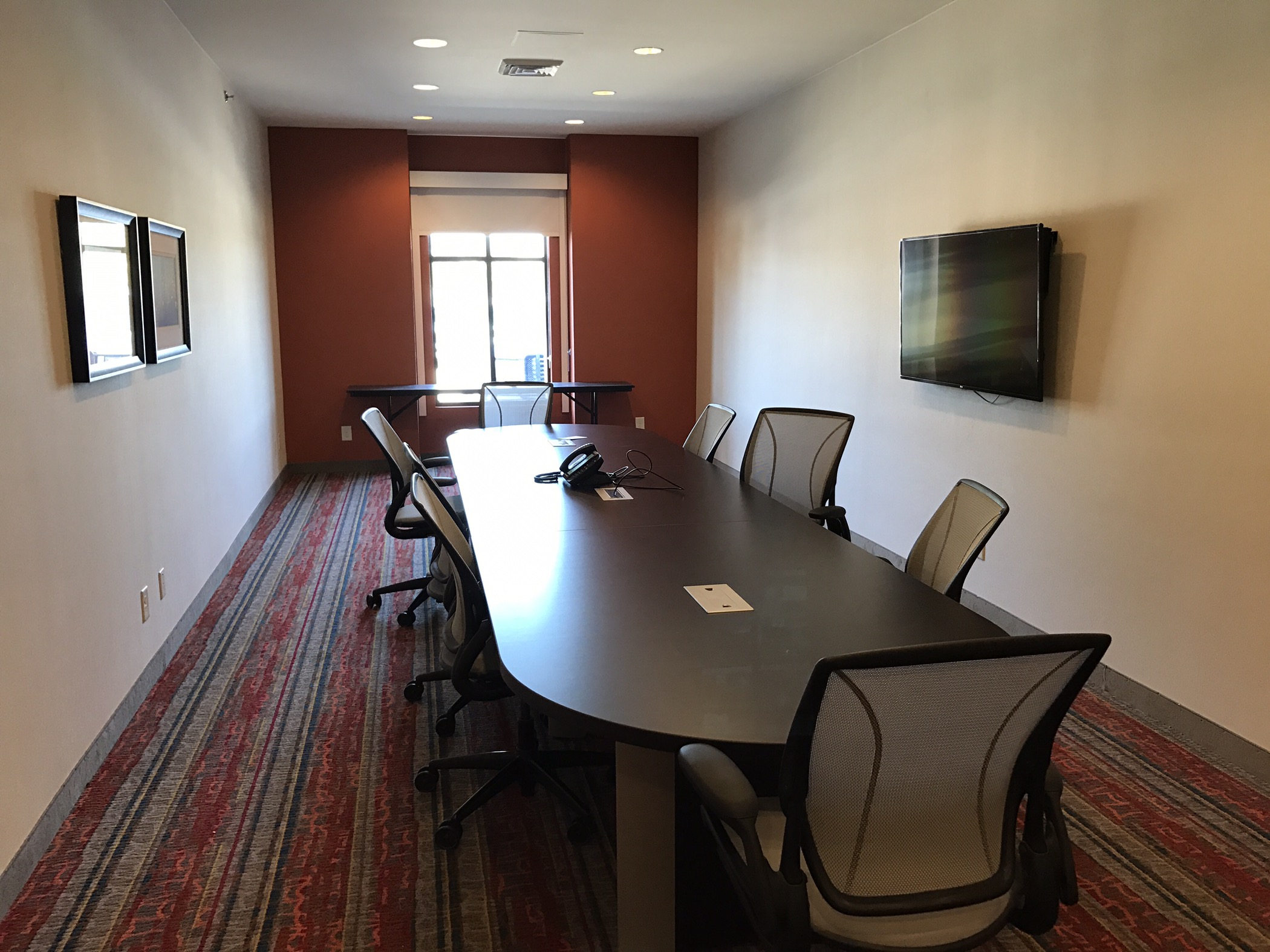 Modern boardroom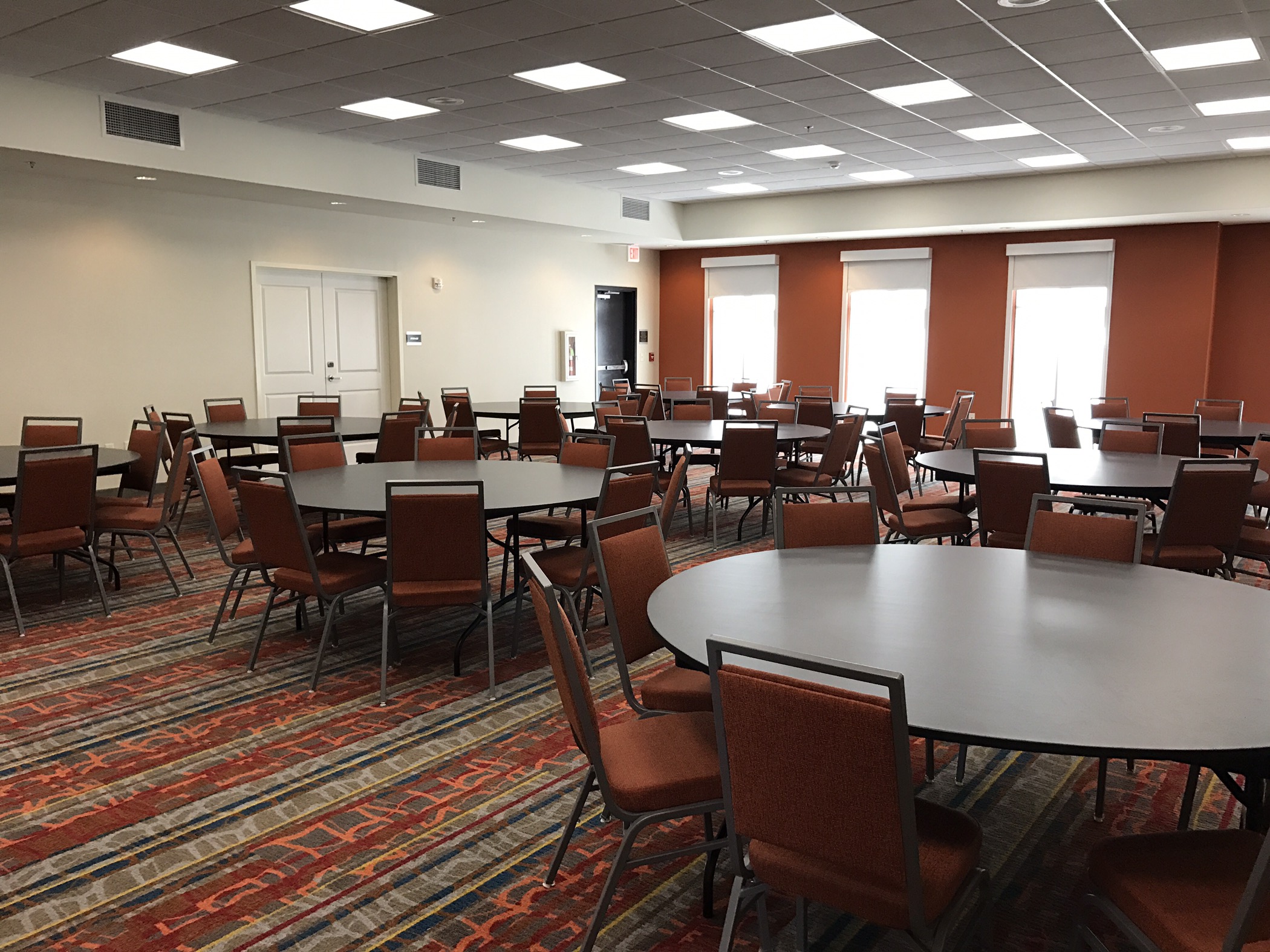 Large banquet hall with on-site catering available.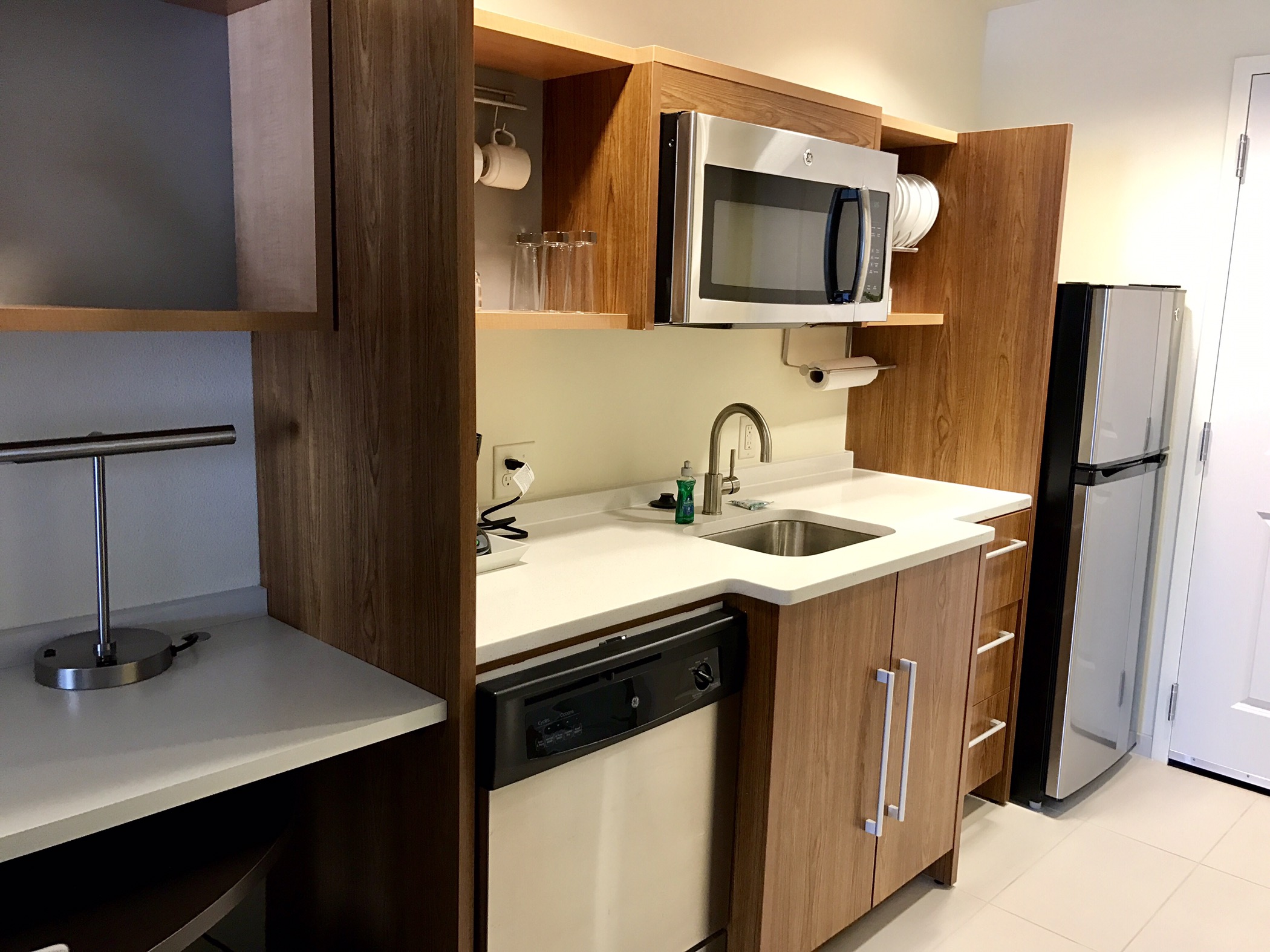 Small Kitchen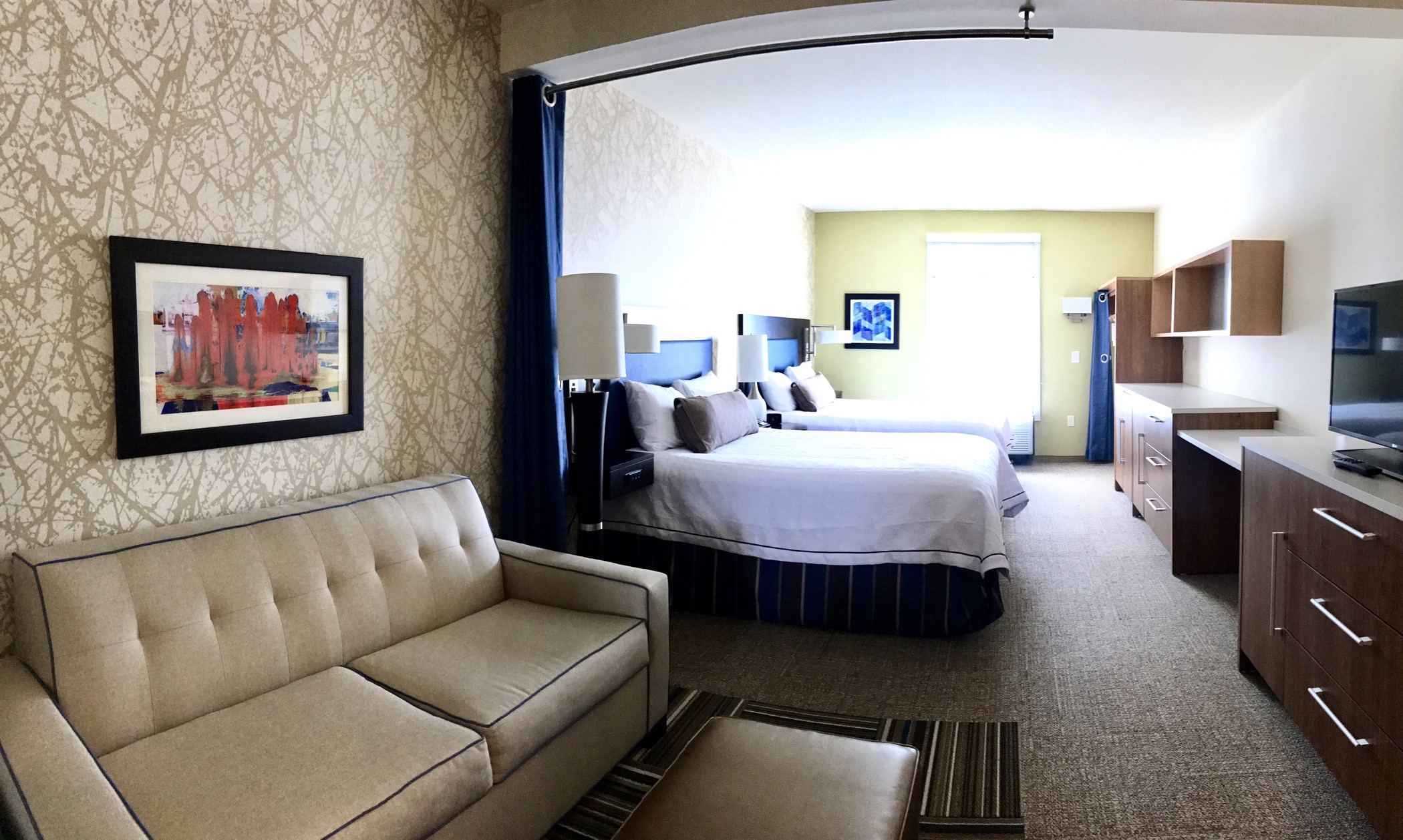 Studio Room