Gateway Park
Harry Guilbeau Road & Interstate 49's future is looking a lot brighter these days. We are talking about a major development project that is already underway on the Northeasterly side of this particular interstate exit.
The development is called Gateway Park, which sits on about 100 acres of land with its road infrastructure nearing completion.
Near future plans for Gateway Park include the construction of a new 47 acre complex for the Opelousas campus of Our Savior's Church. This campus will consist of the main church building, a bible study facility, 22-acre youth sports complex, and walking trails. Surrounding the new church will be mixed office, Industrial, and medical space.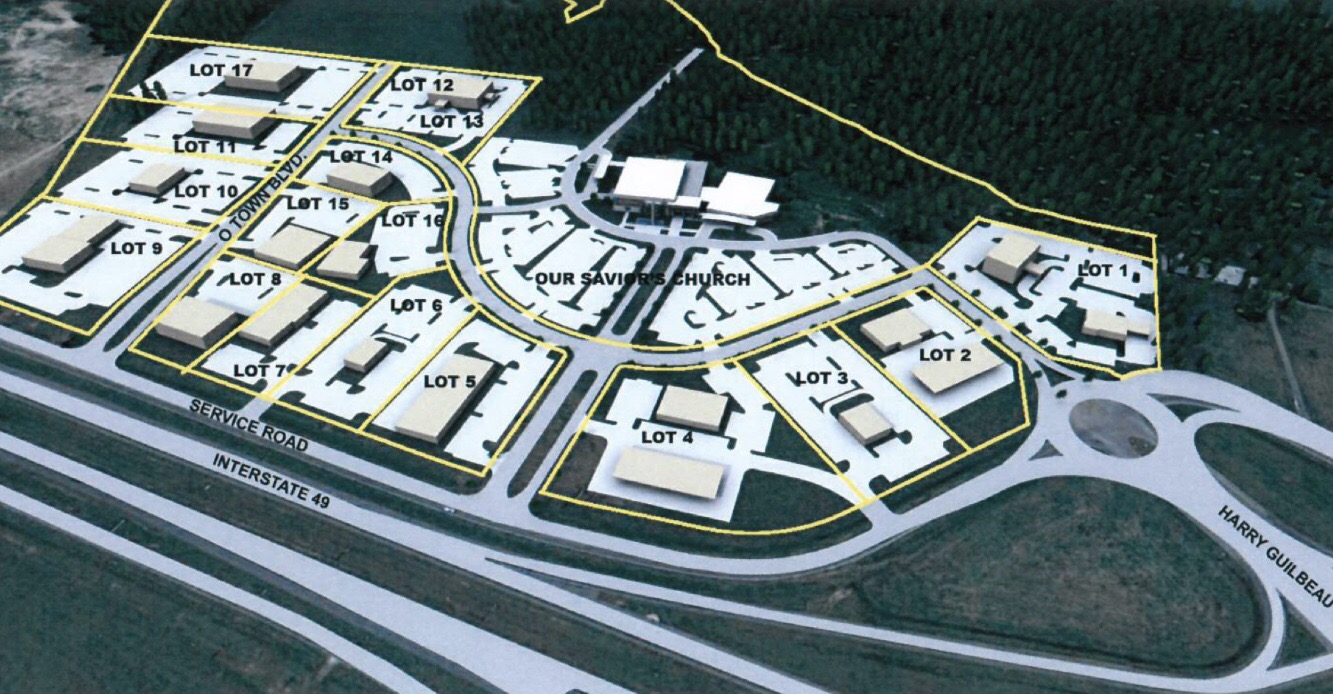 Above: A rendering of Gateway Park. Courtesy of Derek Development Corp.
Below: An aerial shot of Gateway Park construction(our image).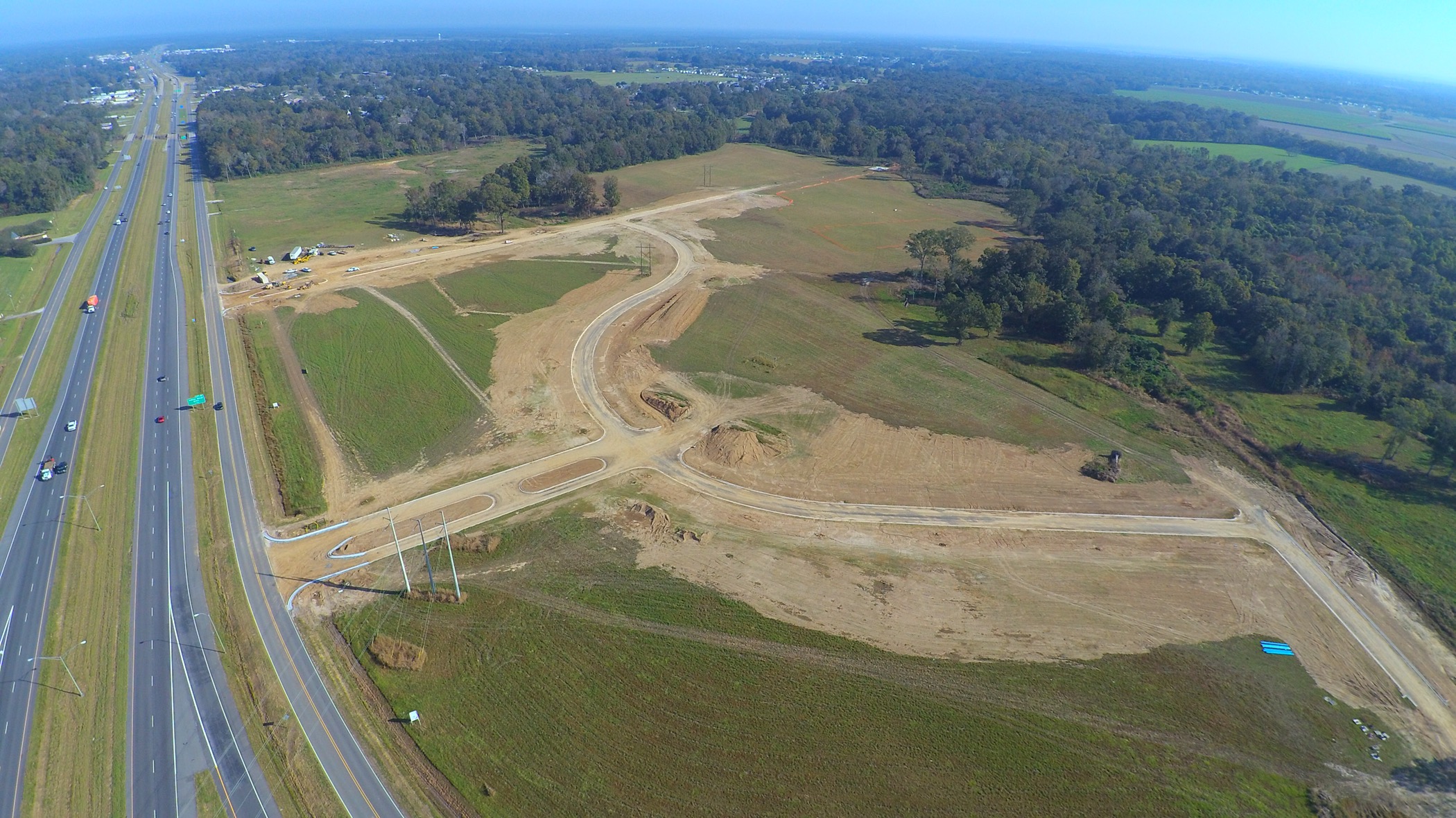 Harry Guilbeau Master Plan
UPDATE: These plans are older, and are said to have changed. We are preparing a revision edit for this portion of the article.
On the opposite side of the interstate, Northwest quadrant, are major plans for a large development called, Crowne Expo Center. This development would include a large arena venue capable of hosting concerts, rodeos, and other large events. Surrounding the venue are plans for horse stables, a large RV Park, Ranchettes, hotels, hospital expansion, mixed-use buildings, and commercial buildings—just to name a few.
They are no set dates for the start of this development but, according to the master plan, the Crowne Expo Center is well underway to becoming a reality. And although this development isn't in Lafayette Parish, it will have an impact on our parish and the parishes around it. It is also great for Opelousas!
See the master plans for the proposed Crowne Expo Center below.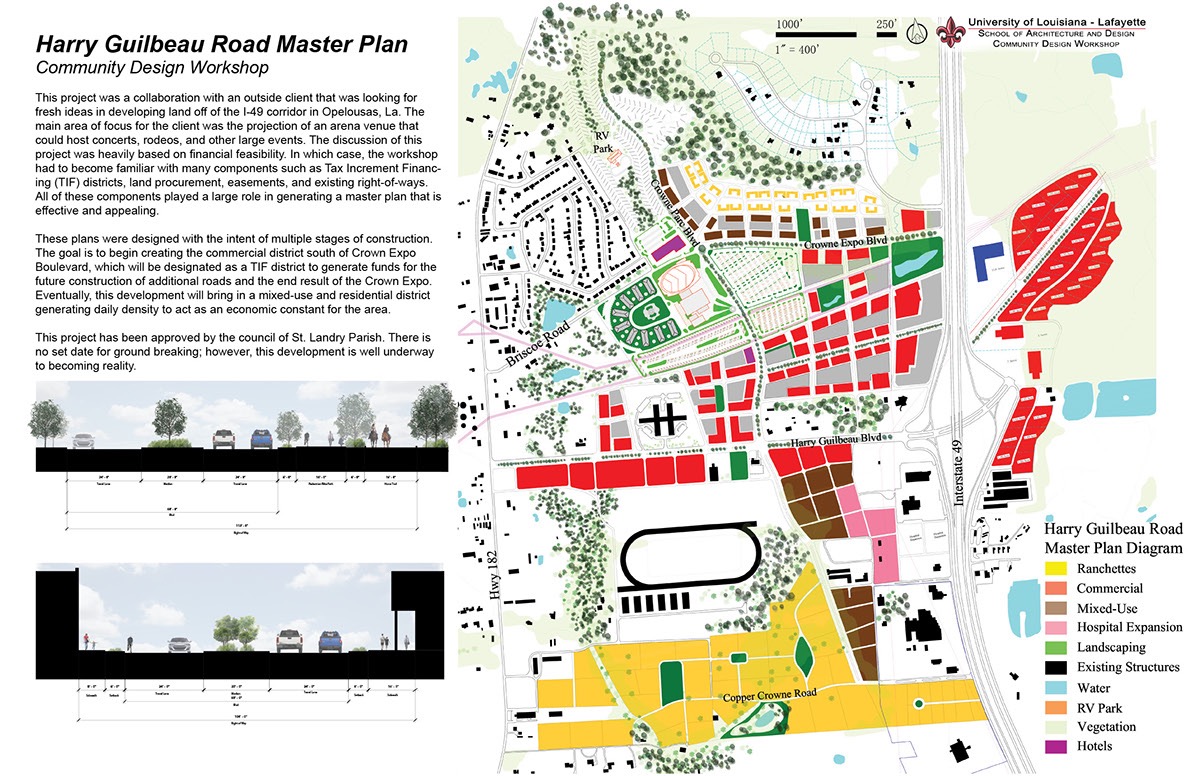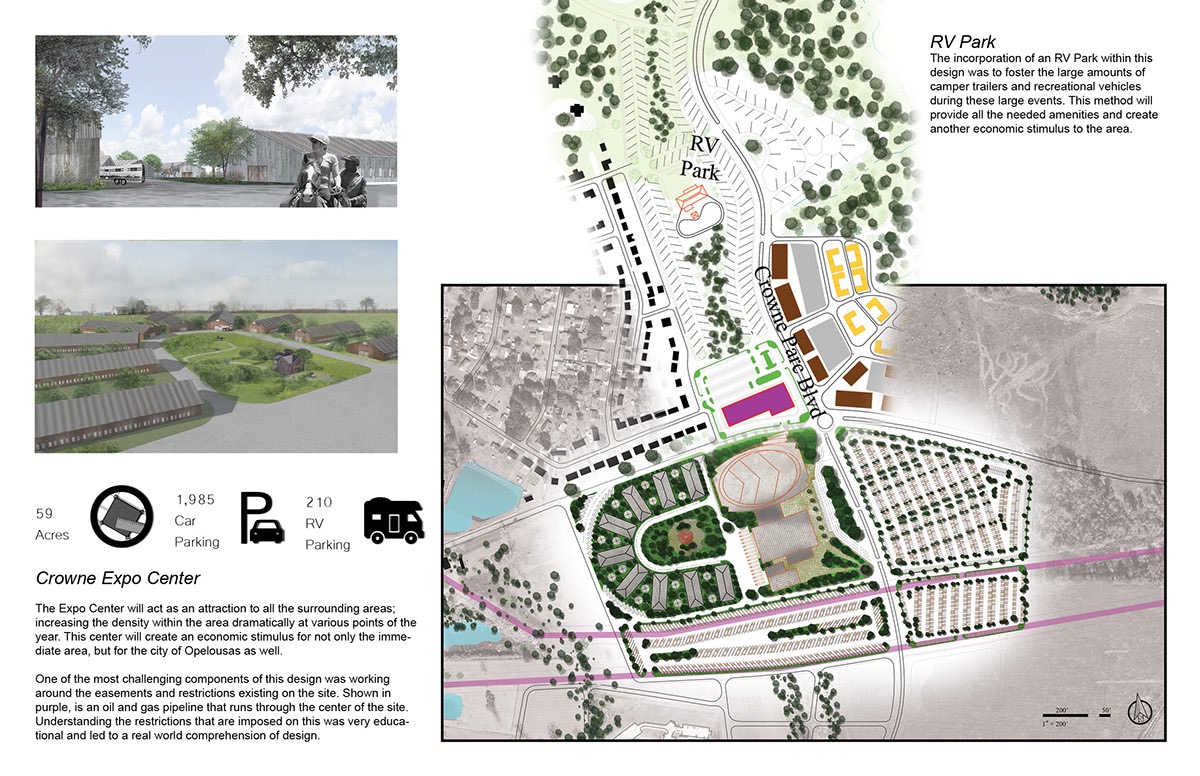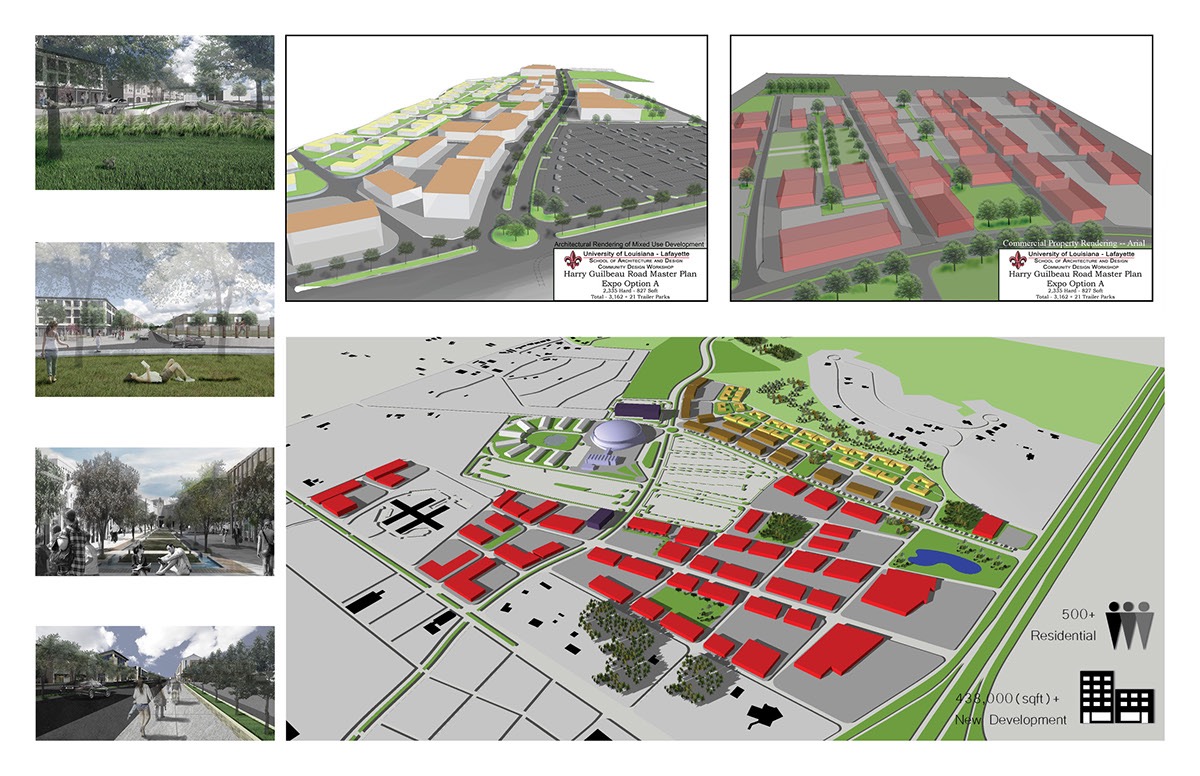 Below are aerial photos aimed at the proposed future Crowne Expo Center property. Also in the photos is the new Giles Nissan that is still under construction.