Our beloved local bread company, Evangeline Maid—located at 720 W Simcoe Street—made 100 years this year; they became established in the year of our Lord 1919.
To commemorate this great company's achievement local artist, Dirk Guidry, was commissioned to paint a mural representing the history of Evangeline Maid. Dirk spearheaded the Bare Walls initiative, which is an art subscription service, operated through Basin Arts, which turns "BARE" business walls into gallery space.
Below are photos showing the progress of the mural from start to finish, which took about a month to complete.
Photos are mixed with Instagram images and our own photos.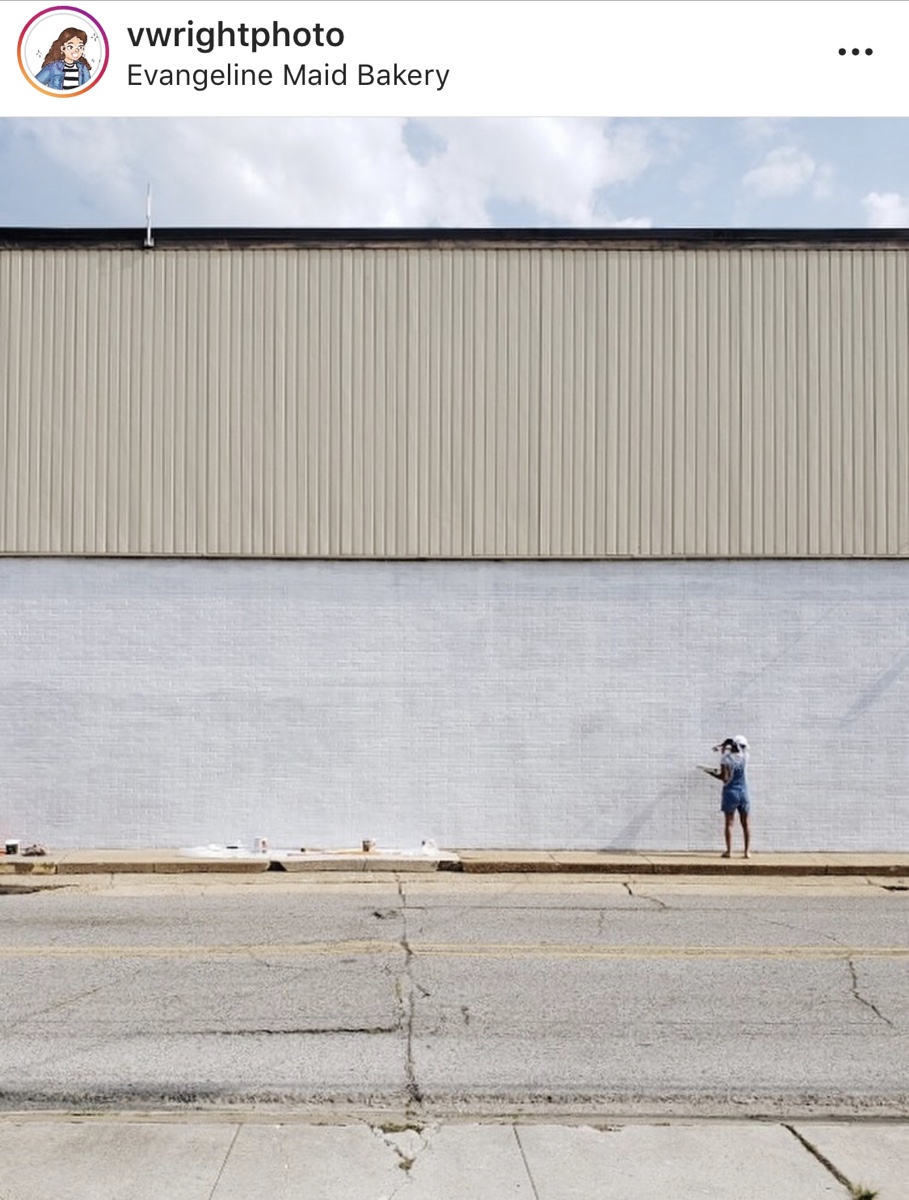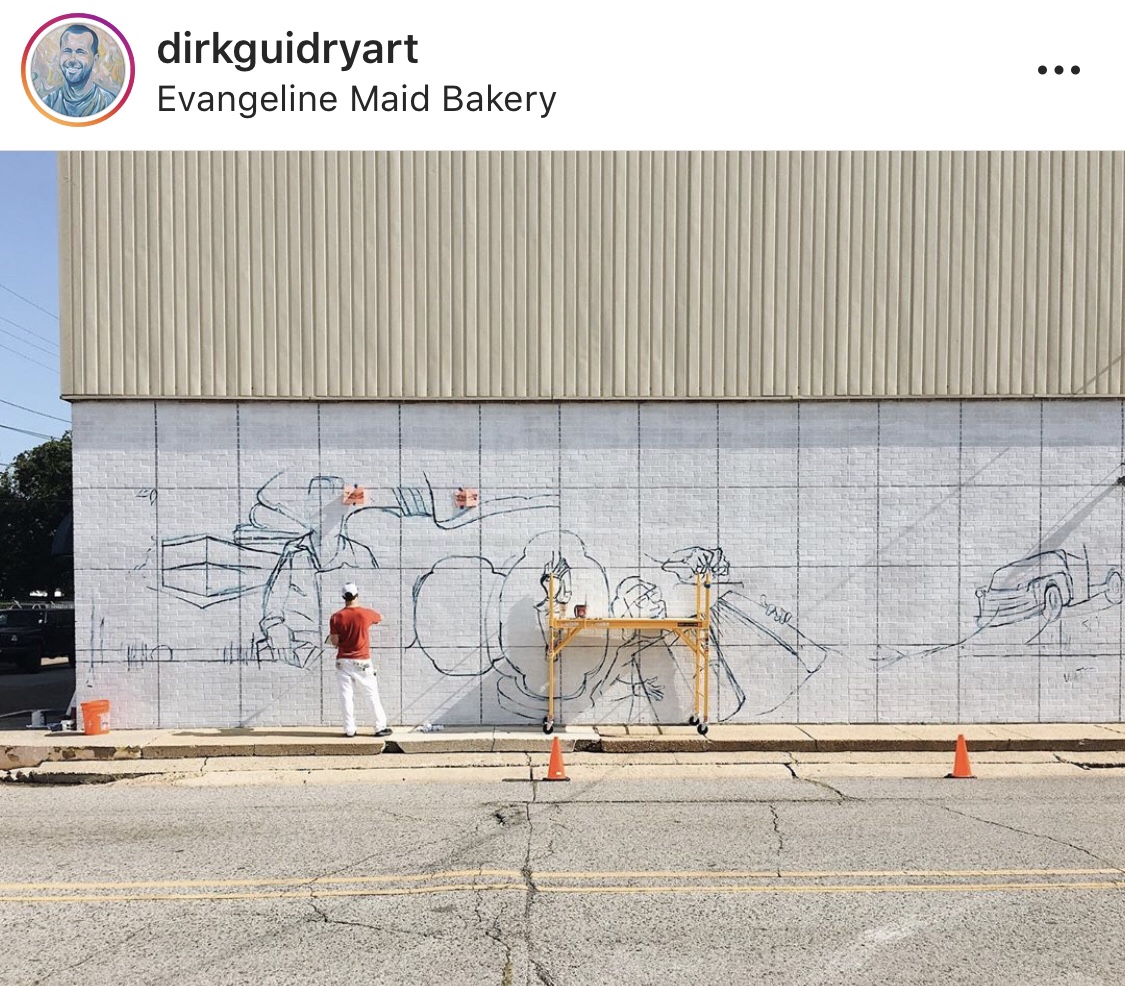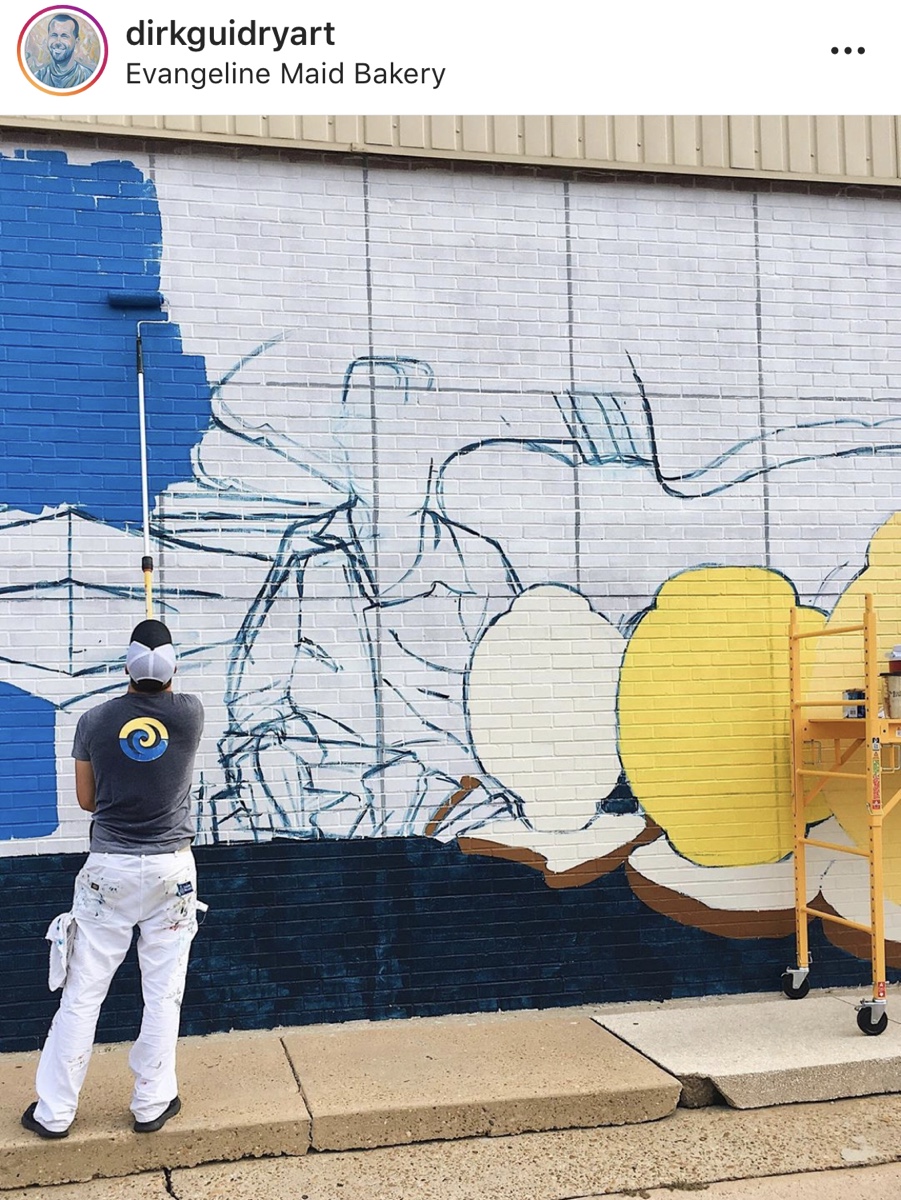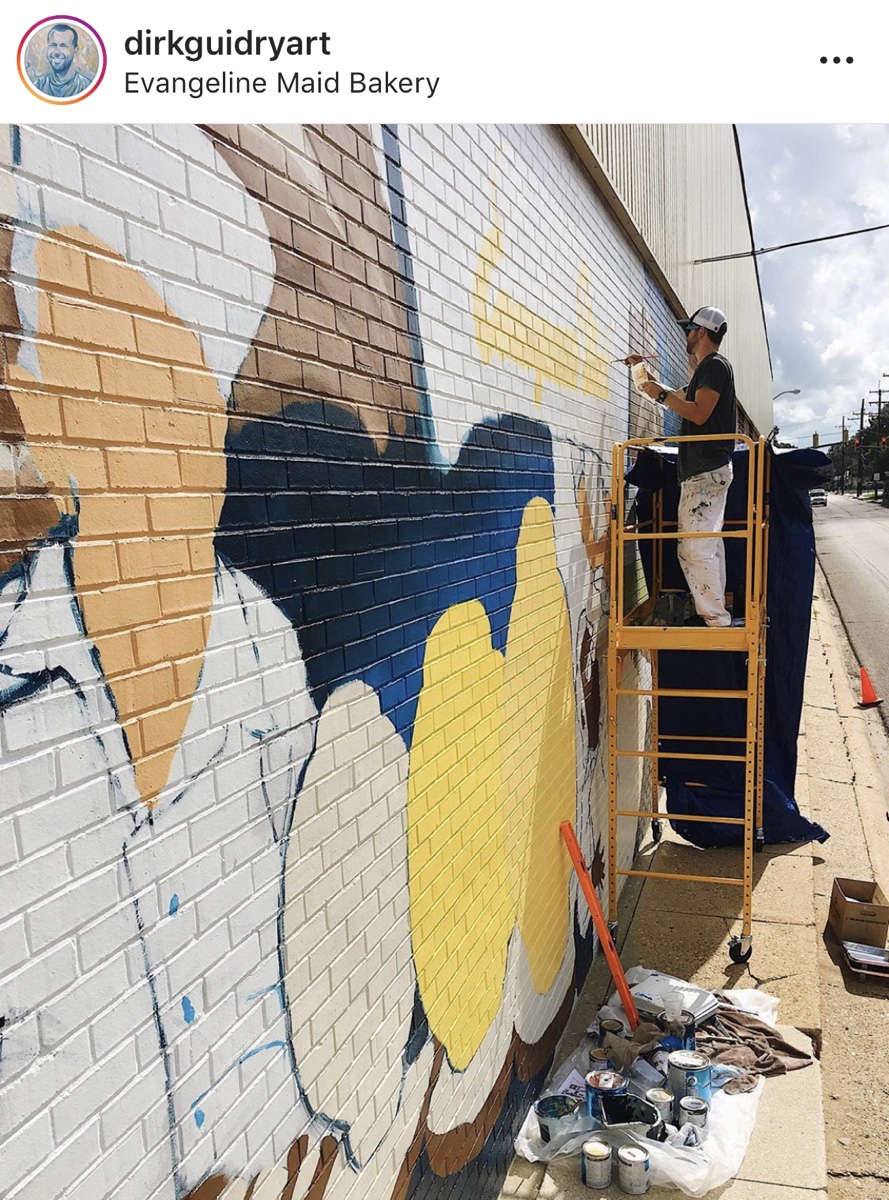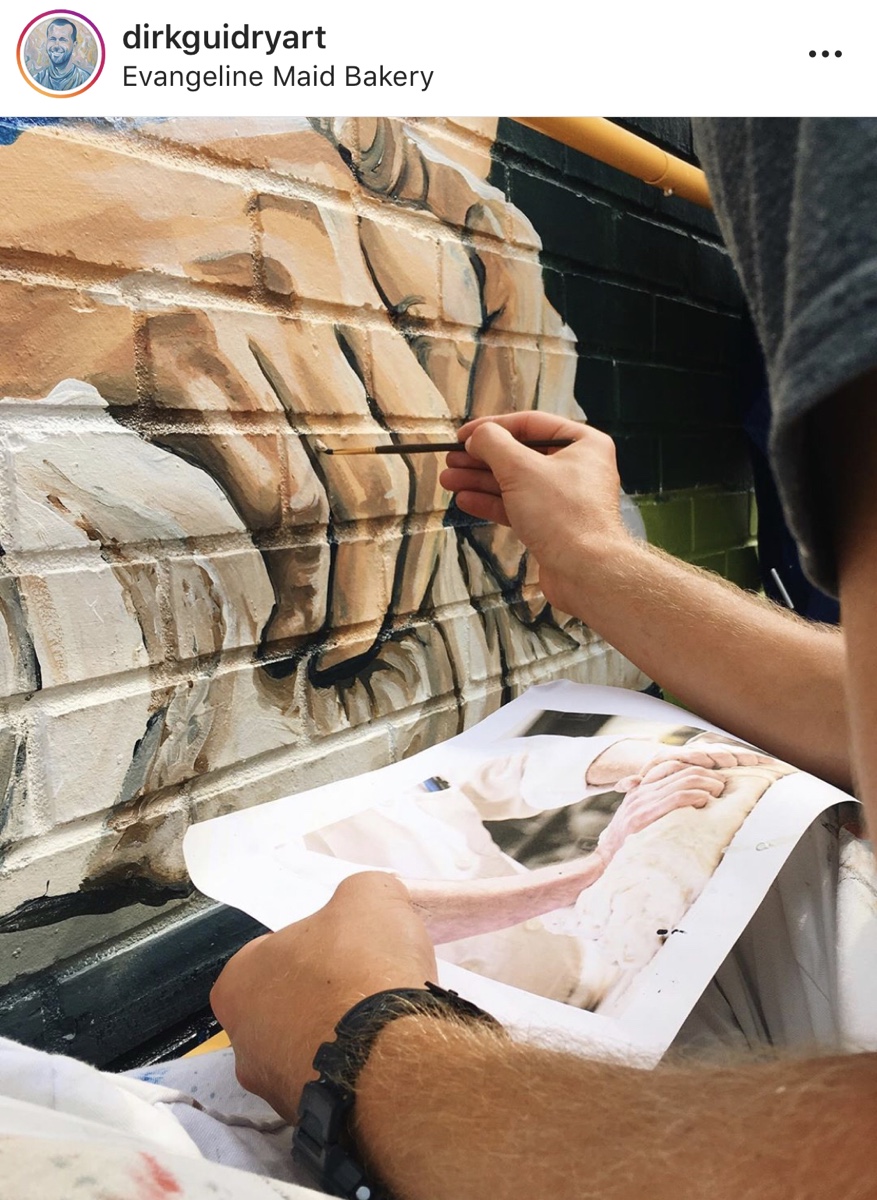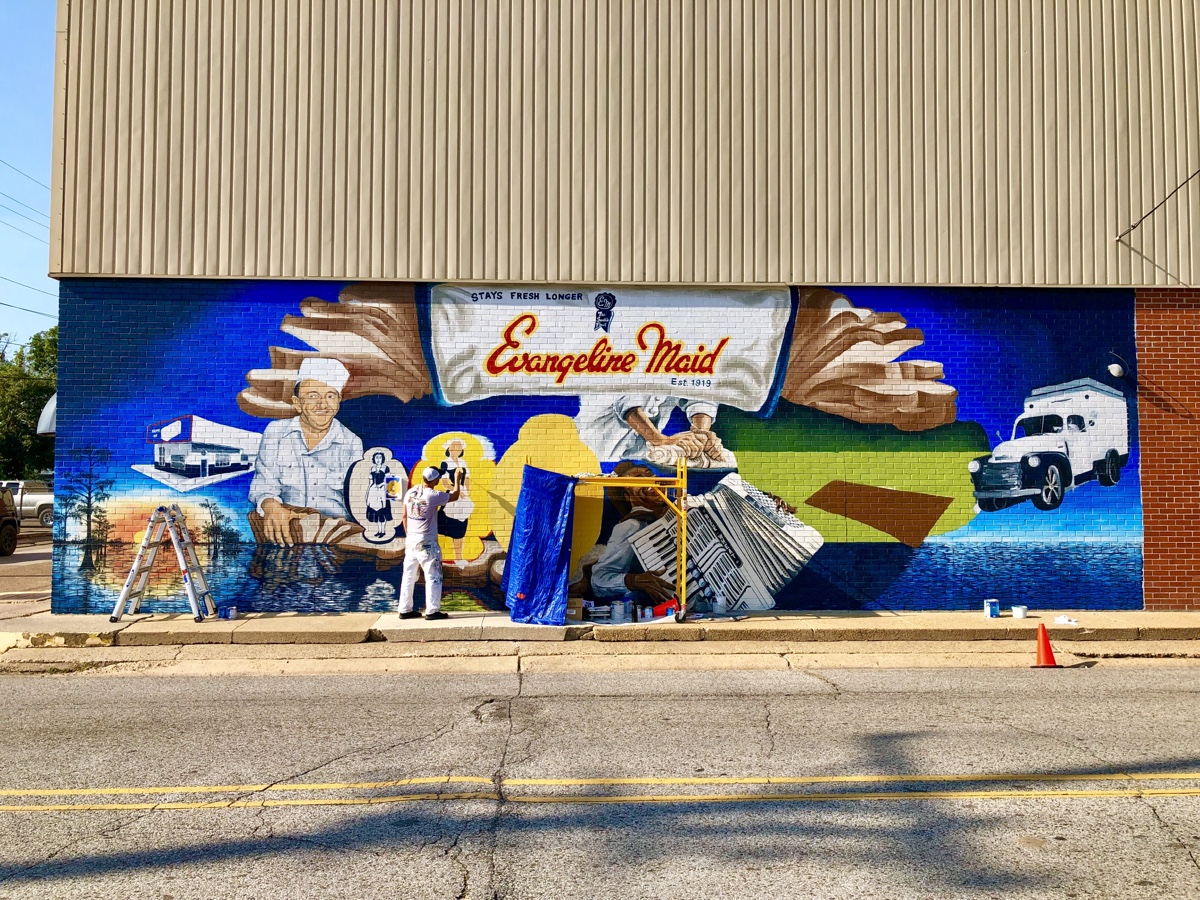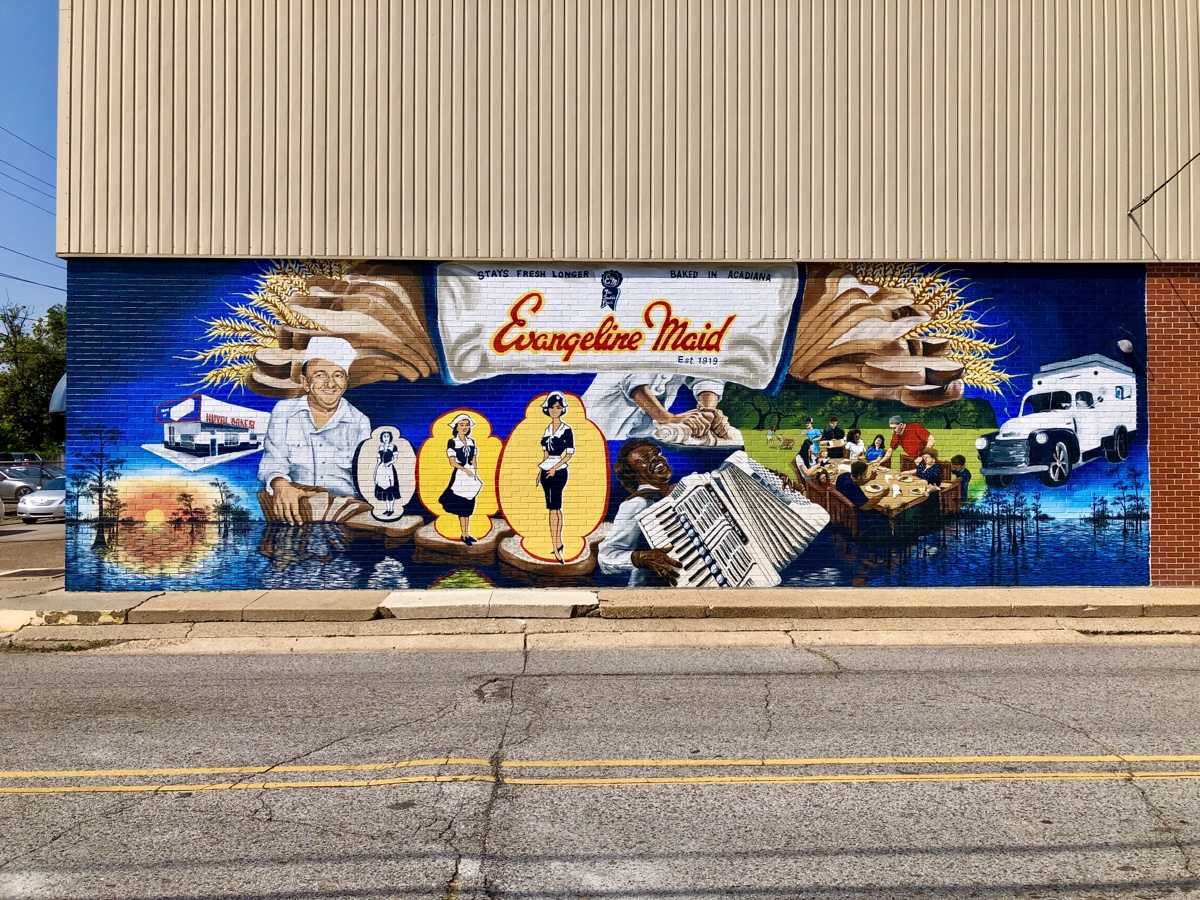 If you would like to see the mural yourself, below is the address of Evangeline Maid.
720 W Simcoe Street, Lafayette, Louisiana.