Guidry & Horaist Orthodontics is expanding into a new, state-of-the-art location at 1506 Camellia Blvd. in Lafayette, LA.
The new 5,400 square foot cutting-edge facility will feature the latest advancements in orthodontic digital technology to provide exceptional quality care. Upon entering, guests will be greeted by a concierge service and welcomed to enjoy a coffee bar, candy bar, and a kids play area. Yes, you read that correctly, a CANDY BAR! In addition, the new facility will feature a photo room, alongside multiple new patient rooms. The expansive clinical area offers a peaceful view of the lakes on Camellia, ensuring a serene and tranquil experience for patients. The location of the new office is important to Drs. Guidry and Horaist, as they felt as though there was no better location for them in the center of town.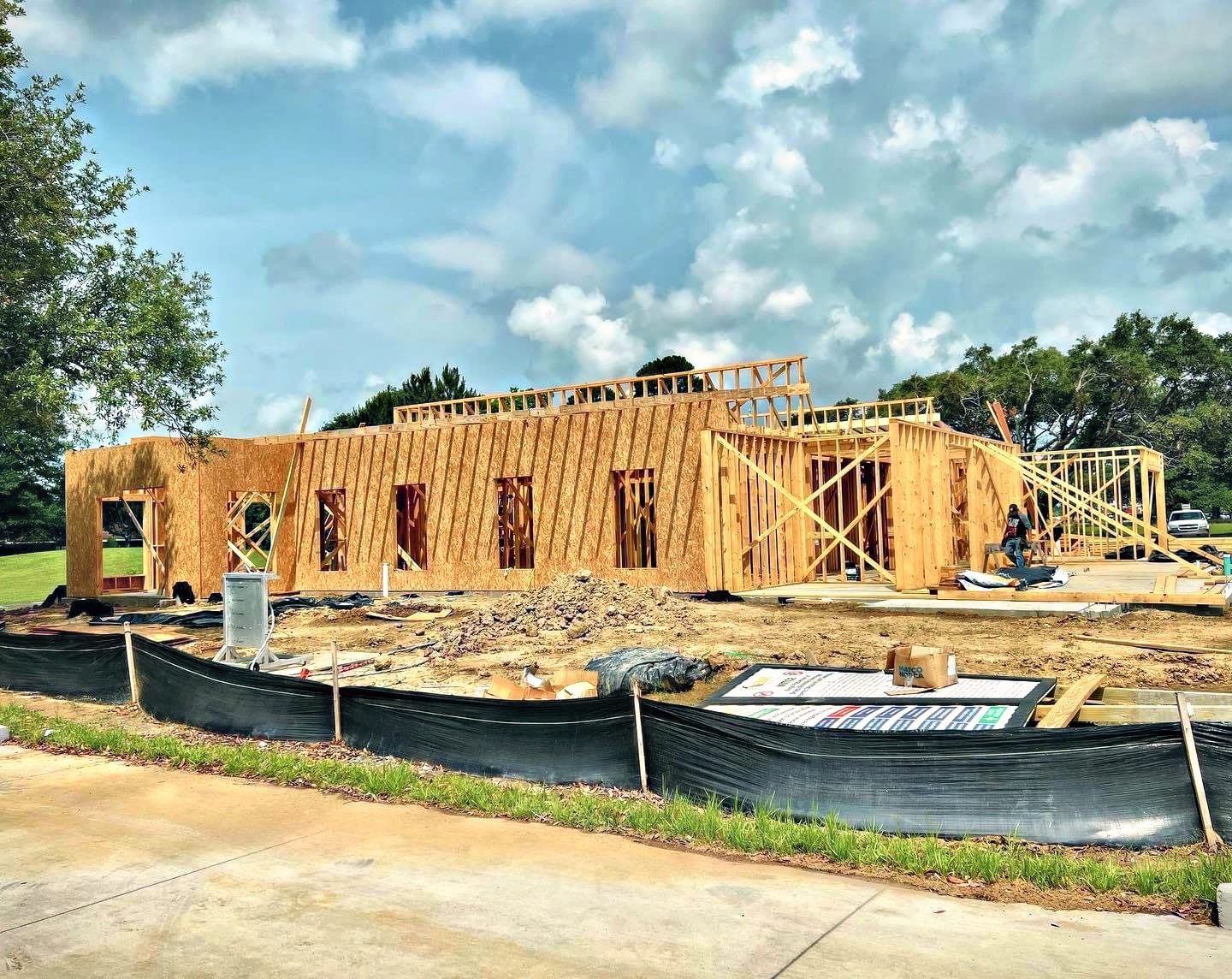 Photo Submitted
Founded in 2014, Guidry and Horaist Orthodontics was born from a shared passion for orthodontic care and a longstanding friendship between Dr. Guidry and Dr. Horaist. Their journey began in their early years of education at the LSU School or Dentistry, where they both shared an interest in specializing in orthodontics. Throughout the years, they kept in close contact and always talked about joining forces to create a practice that would offer the best possible patient experience. Their shared commitment to providing exceptional customer service and high-quality care led Dr. Guidry and Dr. Horaist to join as partners and establish Guidry and Horaist Orthodontics, which proudly serves the Acadiana region.
Dr. David Guidry and Dr. Douglas Horaist, both highly trained and dedicated orthodontic specialists, are excited to offer patients of all ages the most comfortable and rewarding orthodontic experience possible. The doctors work with each patient to tailor a personalized treatment plan to meet their specific needs and goals, using the latest technology and up-to-date techniques. The new location will allow for more availability to new and current patients, as well as offering more space and amenities to make patients feel right at home.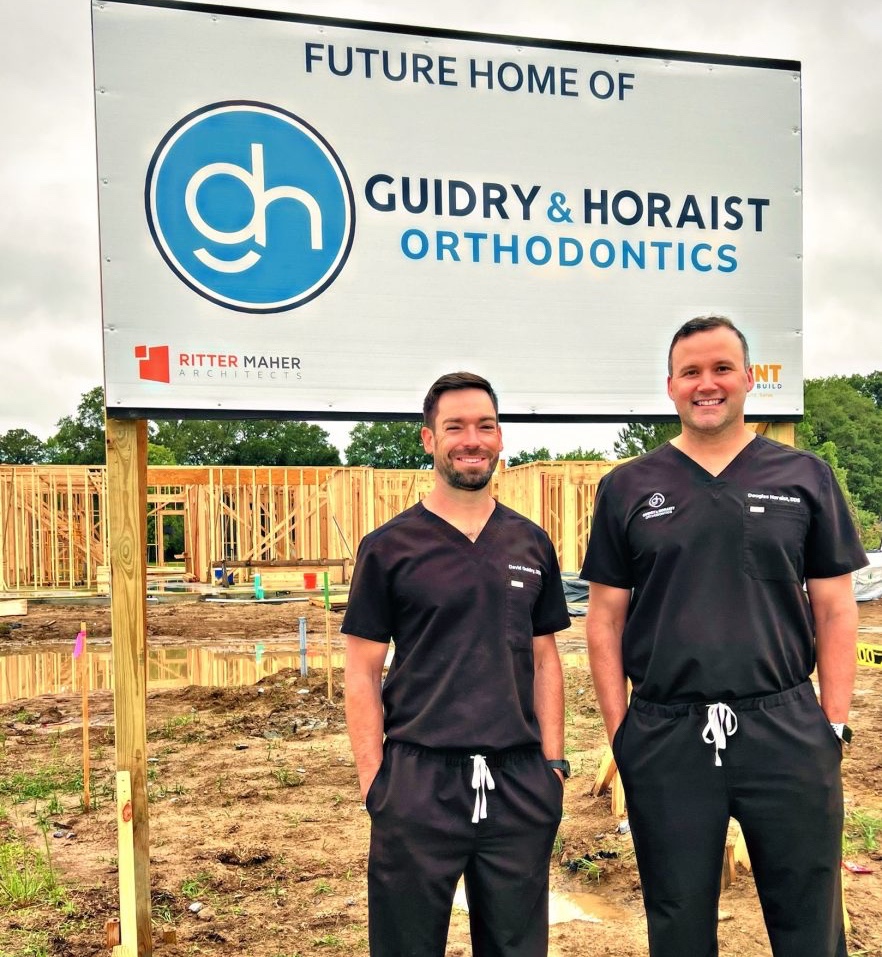 Dr. David Guidry and Dr. Douglas Horaist
"As our practice continues to grow, it became necessary for us to move to a larger space that will allow us to better serve our patients and offer more availability to new and current patients," said Dr. Guidry and Dr. Horaist.
Guidry & Horaist Orthodontics currently has three locations, including Lafayette, Crowley, and Morgan City. The Lafayette location at 202 Feu Follet Road will remain open until the new location on Camellia Blvd. is ready for occupancy.
The new location for Guidry & Horaist Orthodontics is tentatively set to open this Fall, in 2023.
To learn more about Guidry & Horaist Orthodontics and their team of dedicated specialists, visit their website at https://guidryhoraistortho.com/. The practice offers a complimentary first visit, which includes x-rays, photographs, a full examination, and digital scans!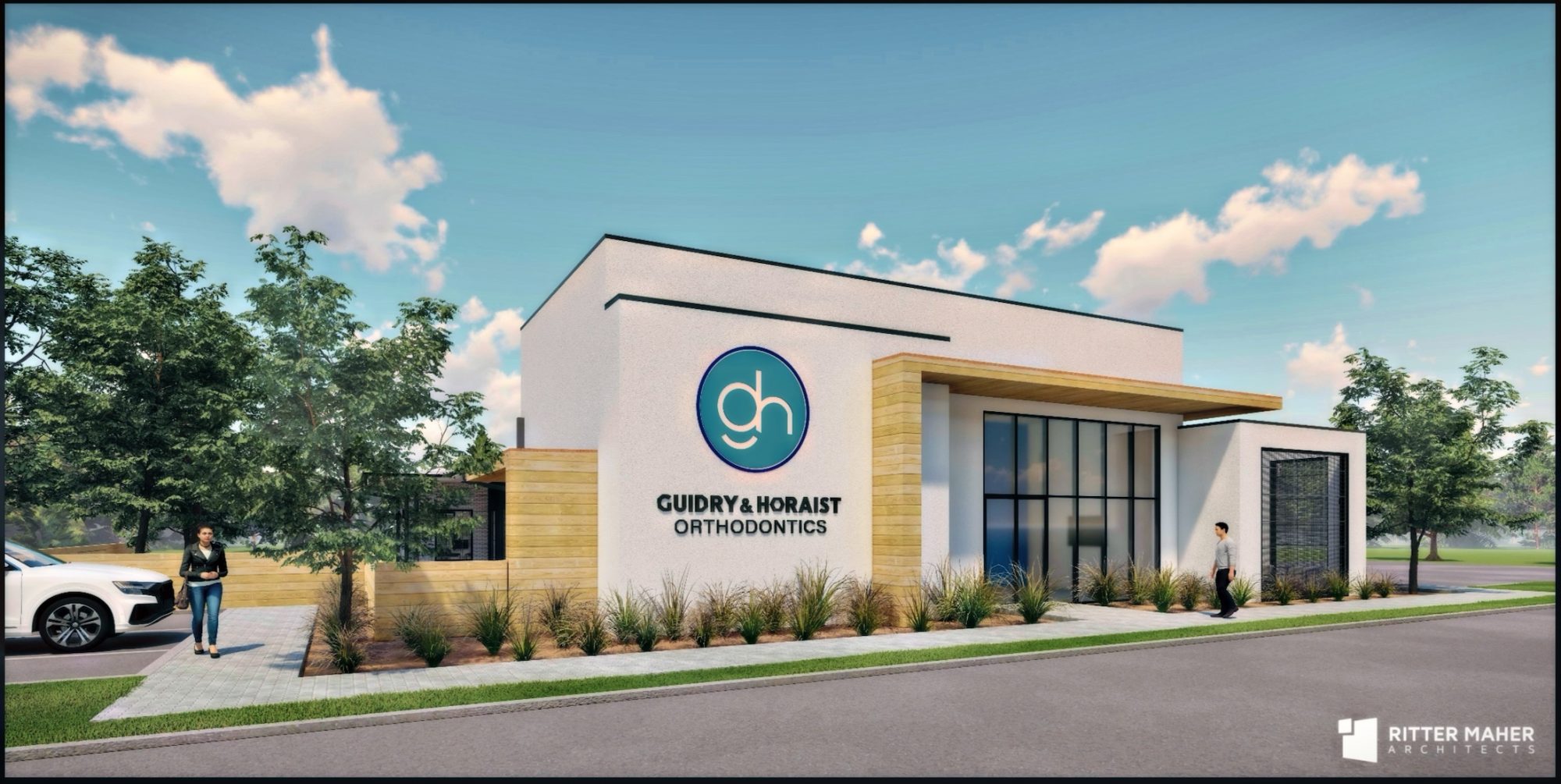 Submitted Rendering