Lafayette's own, Good Eats Kitchen(GEK) acquires Baton Rouge's prepared meal company, Fresh Kitchen.
Fresh Kitchen, currently with two locations in Baton Rouge, was acquired shortly after the soft opening of Good Eats Kitchen's Baton Rouge location, which opened in late November at Ichiban Square at the corner of Essen and Perkins.
Good Eats Kitchen will also acquire Fresh Kitchen's branding and recipes for many of Fresh Kitchen's more popular meals. Good Eats Kitchen does plan to retain many of Fresh Kitchen's employees to help grow the GEK brand.
So why does this matter to us in Lafayette? Well, one, the GEK location(s) here will serve even more unique, flavorful, and healthy prepared meals to Lafayette patrons. And two, they are a local company, and this is big news for them! We applaud their growth and expansion efforts.
Rêve Coffee also made the expansion into the Baton Rouge Market not to long ago.
Good Eats Kitchen was founded in the home of owner Boyer Derise in January of 2016 as a simple promise to help his sister stay "dress ready" for her wedding. The business legitimized with the opening of its first retail location and production kitchen in Lafayette's Oil Center in 2017. Good Eats Kitchen focuses on fresh, healthy, and chef-crafted meals. According to Boyer, "Good Eats Kitchen's mission is to enrich the lives of the people and communities in which we operate". Good Eats Kitchen also offers its ready to eat meals through direct to consumer deliveries from Baton Rouge to Lake Charles twice weekly.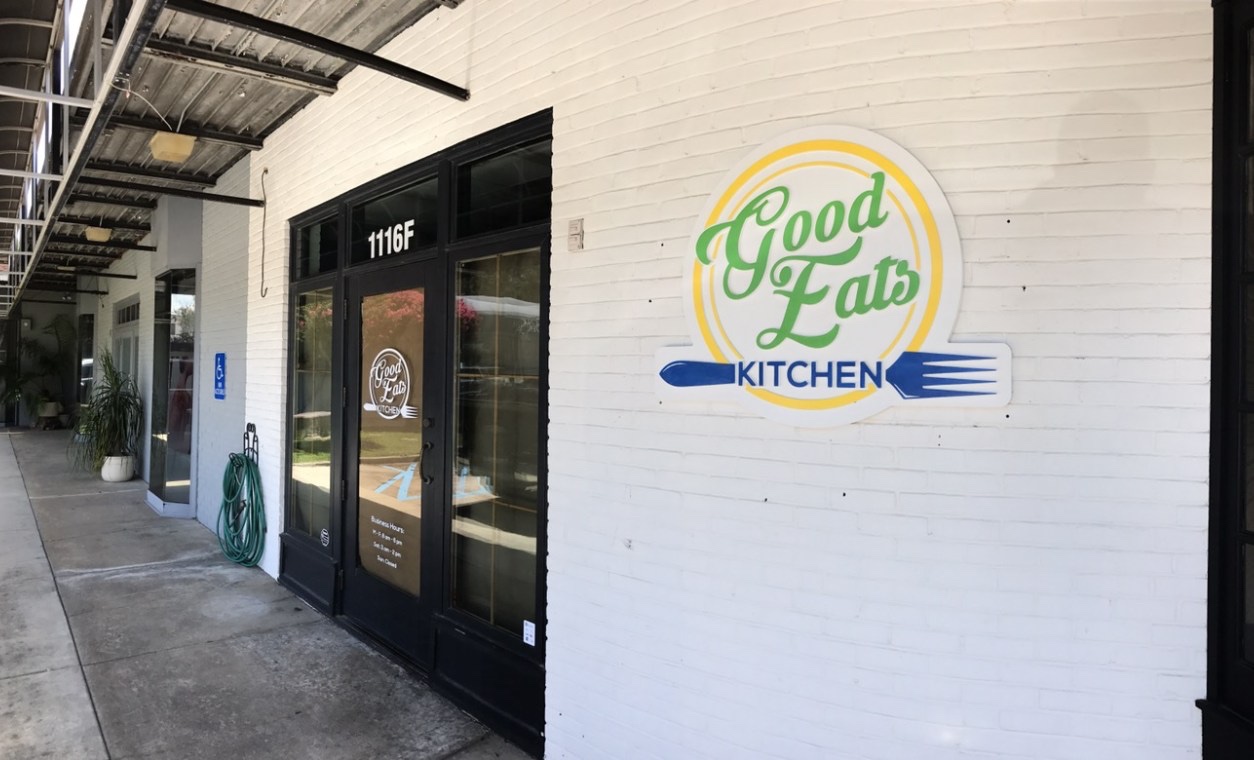 Photos are of Good Eats Kitchen's Oil Center location in Lafayette.