A new childcare center called Gifted – Early Learning Academy is building at 831 E. Broussard Road.
Gifted is a new childcare center that isn't just plain ol' daycare. They are a unique hands-on learning academy that provides a safe, fun, and loving learning environment.
You can find out more from their website giftedearlylearningacademy.com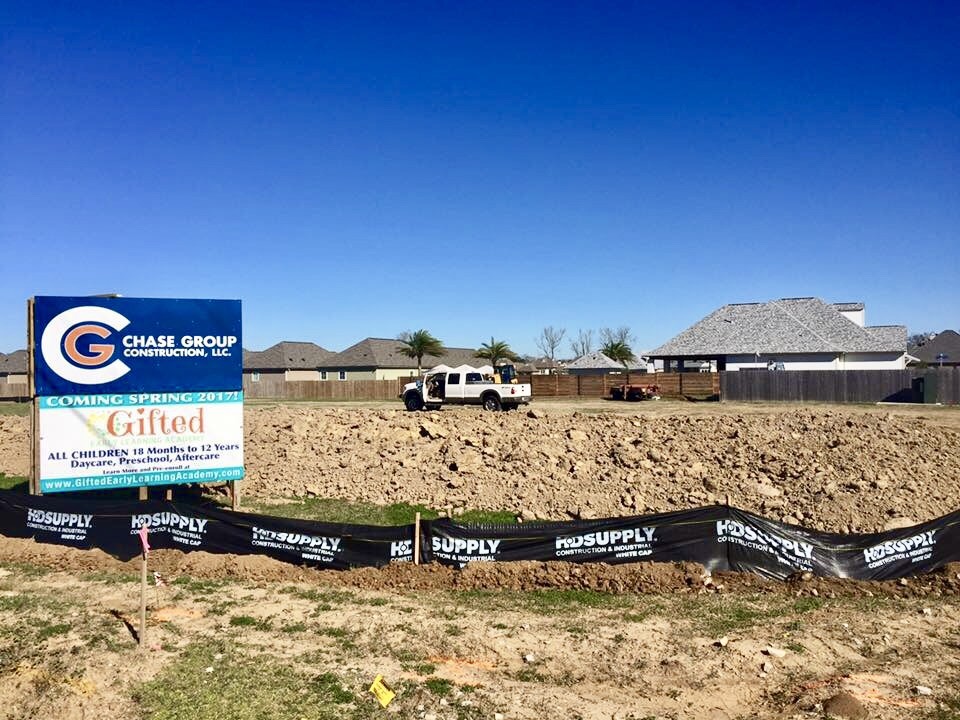 Photo courtesy of Chase Construction.