The Hampton Inn & Suites, located at 1910 S. College Road in Lafayette, recently remodeled their entire 4-story, 95-room property with a more contemporary appearance.
Remodels for hotel properties, especially hotels that want to remain competitive, are necessary every 5 years—10 years tops. Some even make slight changes to the decor & treatments each year or so. Just think, would you stay at a hotel property where owners hardly ever reinvested into it? Unless you're on a tight-tight budget, you're most likely shopping for something more up-to-date.
Hampton Inn & Suites of Lafayette has changed & updated much of their property. Things like the wall behind the check-in desk, the snack & refreshments nook, and the entire lobby along with the breakfast area have all been brought into a more modern design aesthetic. The rooms have also received a remodel, which is arguably the most important part of any hotel stay experience. But let's be honest, we all enjoy the swanky, high-end stylings of modern, well-kept hotel properties. For many of us "middle class" folk, it's a chance for us to feel all bougie—just don't take from the in-room snack bar, it'll cost ya!
Here are some photos of the Hampton Inn & Suites remodel.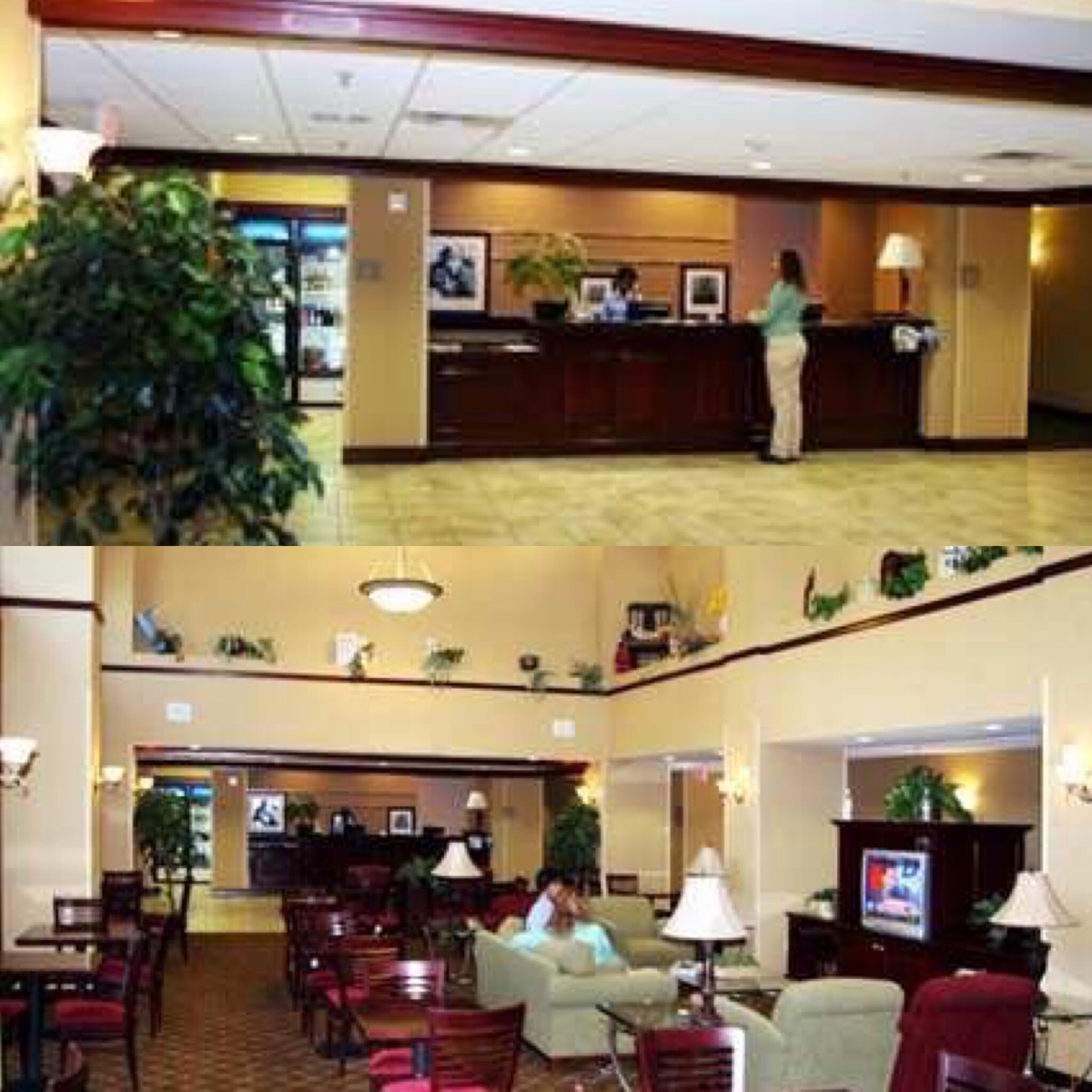 Setting the stage with a set of photos from Hampton Inn Lafayette in 2009. Look dat TV!