EPIC Entertainment, located at 130 N. Ambassador, is expanding upon their lineup of attractions.
The expansion is taking place on the inside of Single Source Supply, the mothership of EPIC Entertainment. So you should expect to stay nice and cool while enjoying new additions like the Clip 'n' Climb, multiplayer virtual reality, and laser tag.
The Clip 'n' Climb system is pretty cool, especially if you like to climb on things, and jump off of heights. The system is designed to lower you slowly to the ground once you decided you are done, or you fall off. We shouldn't need to hype up virtual reality or laser tag, those are just awesome already!
See photos of the expansion, and video samples of the system in action below.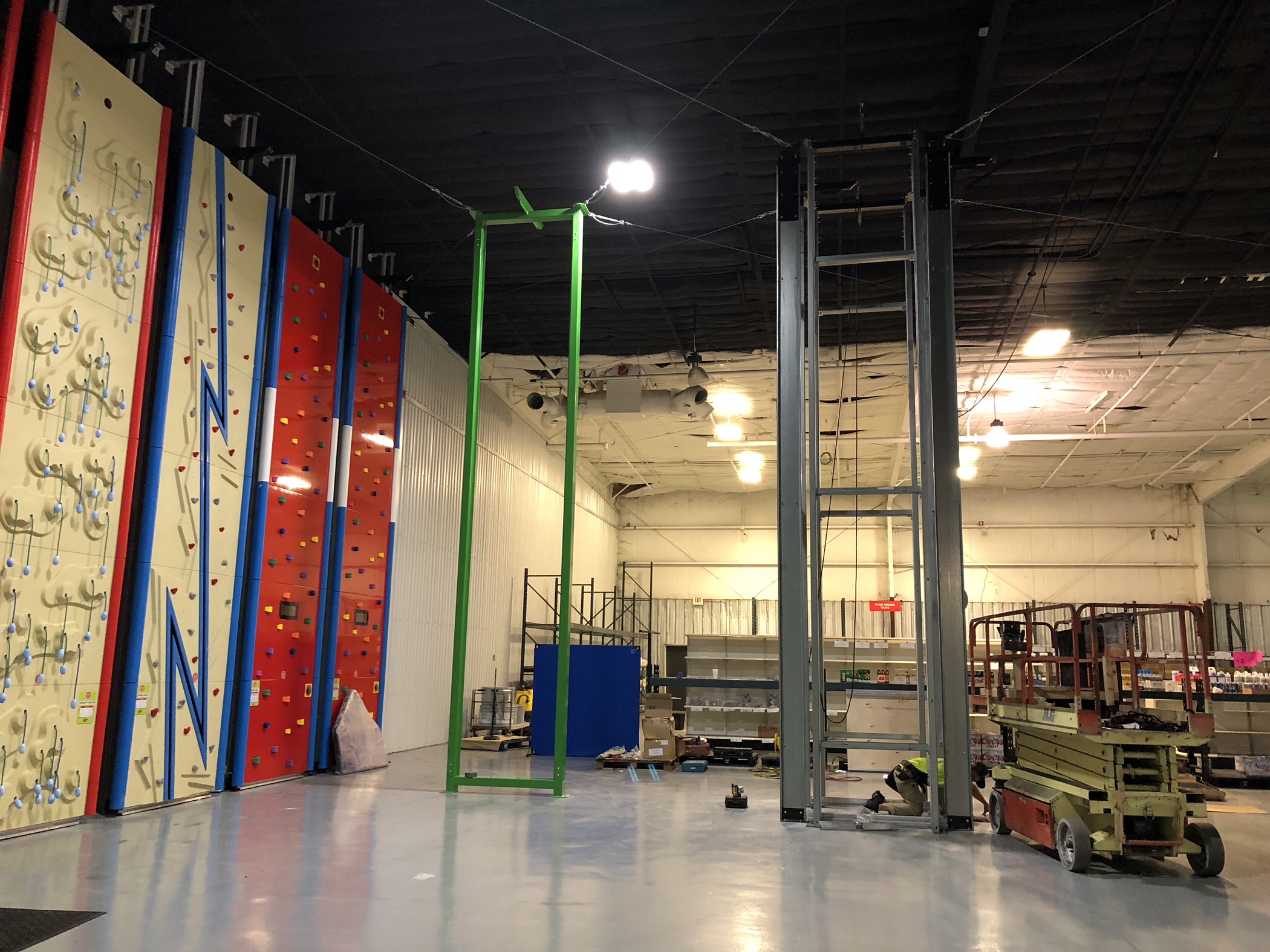 See the tower structure toward the right side of the photo? That is an internal climbing wall, yeah, we are curious about it too.