The former Hope Alive Church, located at 2723 W Pinhook—the corner of Pinhook & Verot—was recently purchased by NFL Quarterback, Drew Brees, co-owners to become a 42,000 SF indoor sports and family entertainment center called, Surge Entertainment.
Surge is a fast-growing provider of family fun, with nine trampoline and adventure parks open and four more in various stages of development. The tentative opening date for Lafayette's Surge Entertainment facility is set for October 2019.
Surge will offer a safe, clean and fun environment for all ages with many high action features to its facility. Features like trampolines, a ninja course, possibly bowling, laser tag and maybe some zip lines, just to name a few. The activities will evolve as needed to keep up with activity demand. They will also have a neighbor in the building which will be sure to please all sports enthusiasts, according to Surge Entertainment's team.
"We are very excited to be opening Surge Entertainment here in Lafayette. Designing this project has been fun and we can't wait to offer a new family entertainment experience to the area! This will be fun for all ages and every member of the family," stated Brees. He continued, "Nothing like this exists. Surge Entertainment will be the first full family entertainment venue of its kind. We cannot wait for everyone to experience what we have to offer!" — Drew Brees, NFL Quarterback for the New Orleans Saints
We have been following this project since the former church/grocery building sold back in early February 2019. We send our appreciation to Darren Balsamo, founder and co-owner of Surge, for putting up with our hyper-inquisitive search for more information. We are excited to see this building being used in such a way that is beneficial to the physical health of children & adults. It is also cool to know that Drew Brees is a prominent figure for this company, as he is for many companies.
"We take great pride in providing a bright, safe, clean and fun environment that focuses on the entire family. We are so happy to be able to deliver this state-of-the-art center to the area" said founder and co-owner Darren Balsamo. Balsamo continued, "we hire local people and give back to the communities that have been so good to us. We are confident this will be a great project for the whole area."
Job fairs will be held soon at the park location. More information about those fairs will be released as the dates are set.
Be sure to follow Surge Entertainment of Lafayette on facebook at facebook.com/Surge-Entertainment-Center-Lafayette.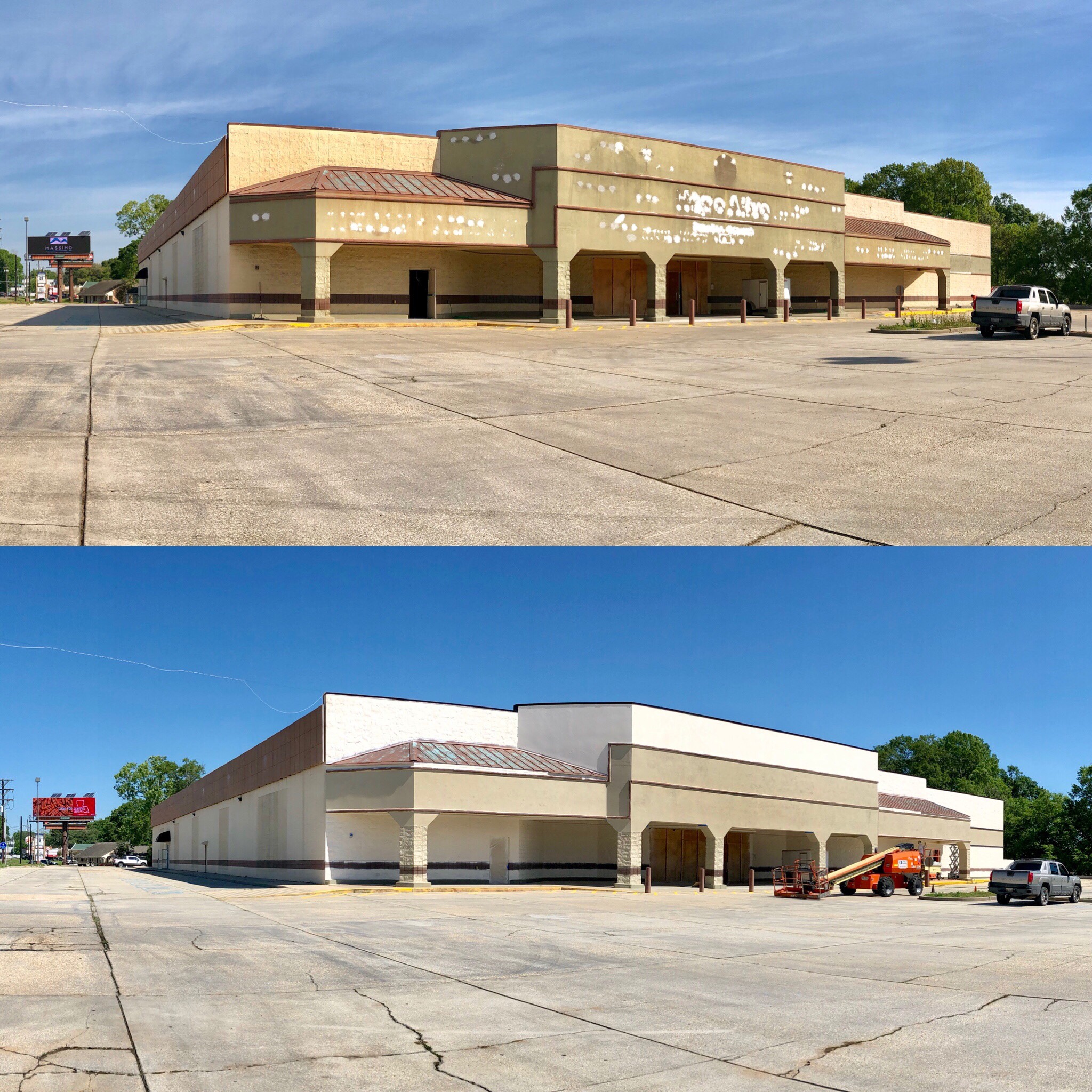 Progress of the former church building to becoming Surge Entertainment.
https://youtu.be/JaNh2lDtcY8