Need Dentures? Or, how about some dental work? The new Dentures & Dental Services of Carencro opened up in the newest phase of the Derek Plaza in Carencro. It is located at 114 Derek Plaza Ste. E, next door to Vidrine's Steakhouse.
Thanks for the sign photo Stacie S.
Other photo are courtesy of the DDS Facebook page.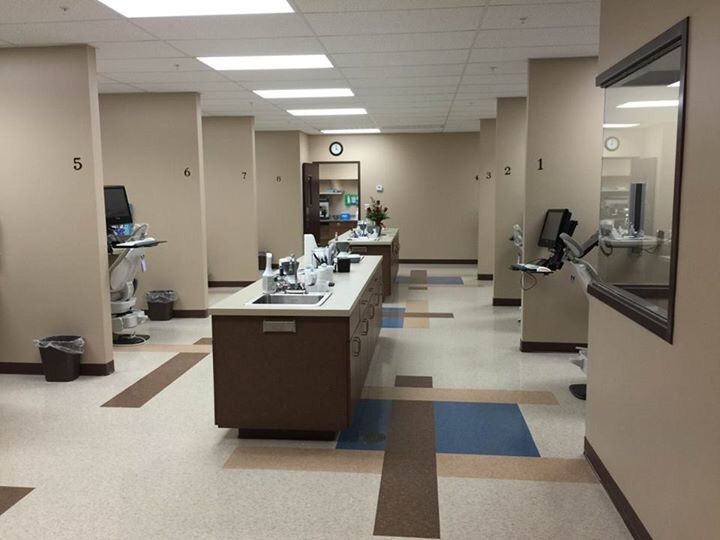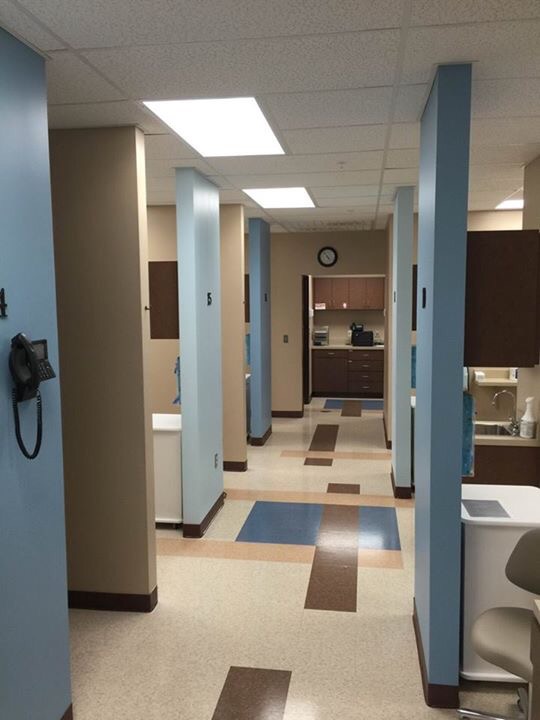 Update: Extra content –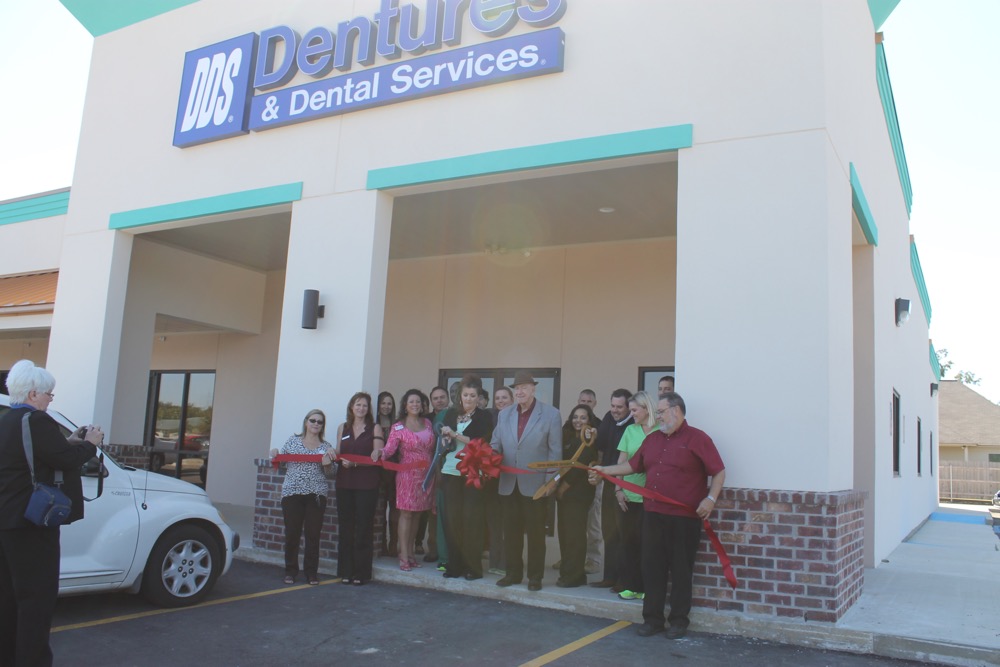 By: Stacey Judice

A new dental company opened its doors on September 21 in the new Derek Plaza Phase II Shopping Center in Carencro. Dentures & Dental Services' new location in Carencro is the company's 34th location in the country and third office to open in Louisiana.

The draw for the dental company to open in Carencro was the accessibility to the interstate for customers who will travel from all over Acadiana for the great customer service and unbeatable prices. "Dental services are available for anyone over 18," said Regional Manager Pamela Dove-Frame. "Custom full replacement economy dentures are $395 per set with warranty (Select Dentures/$695 per set, Premium Dentures/$995 per set, Ultra Premium Dentures/$1295 per set). Custom full immediate economy dentures are $795 per set with warranty (Select Dentures/$1095 per set, Premium Dentures/$1395 per set, Ultra Premium Dentures/$1695 per set). In addition to dentures, Dentures & Dental Services® offers simple extractions at $49 per tooth (with the purchase of dentures), dental implants at $1100 per implant (restoration or abutment not included), general dentistry services, same day service for dentures, and an in-house lab. One thing is certain: our patients will walk in feeling welcome and leave knowing that they had an experience that was personable and received the best possible dental care."

A Ribbon Cutting Ceremony occured on October 19th at 11 a.m. Clark Blackenship, assistant manager of the Carencro location, has just settled into the Acadiana community. The southern hospitality that he has received from this area is such that he will extend to every patient that walks into Dental & Denture Services in Carencro. He said, "The friendliest that is associated with the south is a perfect fit with our staff and doctors. The staff will take time to know the patient and make them feel at home. The prices will be affordable, but that doesn't mean our patients will be rushed in any way with their services. We want them to have a personable and pleasurable experience. A 10% less price guarantee is made on any medical assessment made at another dental location. The second evaluation at Dental & Denture Services is free. All the patient has to do is bring in their treatment plan from another location for the second opinion. Our motto is 'Love Your Smile.' You will love the atmosphere at our office, but you will also leave loving your smile."

For more information, visit Carencrodentures.com or call (337) 520-0196 to schedule an appointment today. The office in Carencro can be found at 114 Derek Plaza, Suite E.