Moncus Park, the non-profit responsible for the fundraising, construction, and long-term operation and maintenance of the new 100-acre park along Johnston Street at the old UL Lafayette "Horse Farm" property, just released plans for the treehouse planned for the new children's play area that will begin construction in early 2021.
The new Moncus Park treehouse is designed by world-renowned treehouse designer, Pete Nelson, made famous on Animal Planet's show, "Treehouse Masters". This unique, fully-accessible structure will tie into the Louisiana bayou theme of the nearby inclusive playground and interactive water feature, also planned for 2021.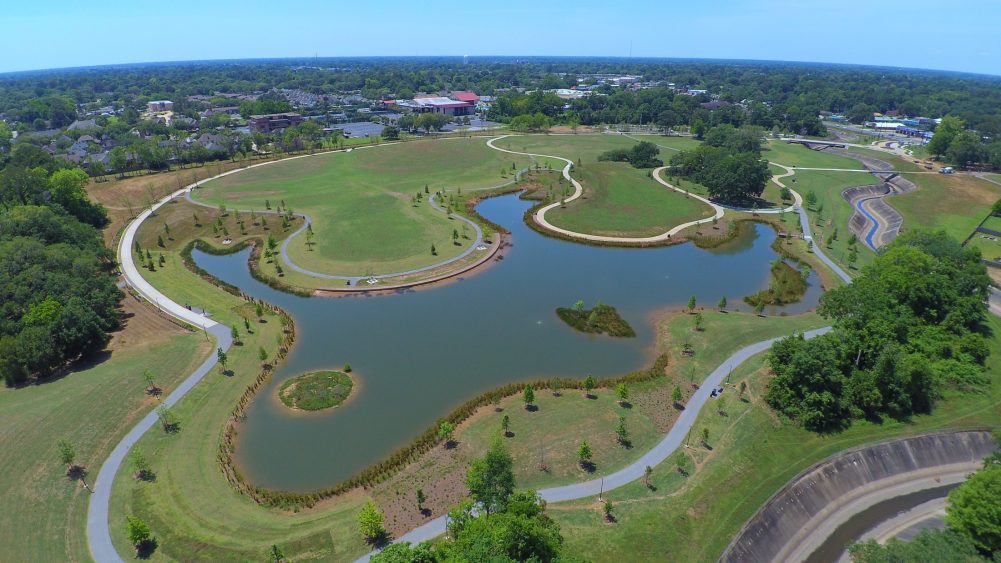 Accessible by stairs as well as an ADA ramp, Moncus Park's Executive Director, EB Brooks, says that the main platform of the treehouse will be large enough for groups of children to play, celebrate birthday parties or other milestones, or use the space as a small outdoor classroom. A smaller "crow's nest" outlook is another flight of stairs up, taking children further up into the canopy for an immersive play experience that can only be found at Moncus Park. EB Brooks also says that while the structure will be built out of new wood and composite materials, Pete Nelson and his team are excited to be able to reuse some of the red barn wood and other materials from the structure to give the treehouse the look that they feel will tie into the overall theme of the surrounding play areas.
This donor-funded treehouse is also the location for Moncus Park's next set of $100 "Boards in the Boardwalk," where families or companies can sponsor 40-character inscriptions to "leave their mark in the park," while supporting the construction, operation, and maintenance of Acadiana's new central park. To leave your mark, see this link https://give.moncuspark.org/ge/boardwalk.
Moncus Park will begin construction on Phase 2 in early 2021, which includes this children's play area with the treehouse, playground, and water feature, as well as an amphitheater, and Veterans memorial.
Moncus Park is tentatively set to open before the end of 2021. They will announce plans for a Grand Opening celebration once the date is finalized.
Below is a video that we filmed & edited in partnership with Moncus Park.
For more information on Moncus Park and how you can sponsor your board in the boardwalk, join as a founding member, or donate to other features within the park, go to www.moncuspark.org. You can also sign up for their newsletter at https://us14.list-manage.com/subscribe?u=9664e03c72360d22061ae598f&id=bcab18e81a.