A new company called, Clean Juice Bar, is in the construction phase at 3546 Ambassador in the same center as Moe's, and the former wing & grill restaurant, Hurricane Grill.
Clean Juice, much like I Love Juice Bar, and the recently opened Marley B's in Youngsville—serves healthy juice drinks for those living healthy, and those that are pretending. Clean Juice is a franchise that was started in 2015 by husband & wife on their 8th wedding anniversary.
According to the signage at the Lafayette location, they are shooting for a November '17 opening date.
Check out the Lafayette Clean Juice Facebook at facebook.com/cleanjuicelafayette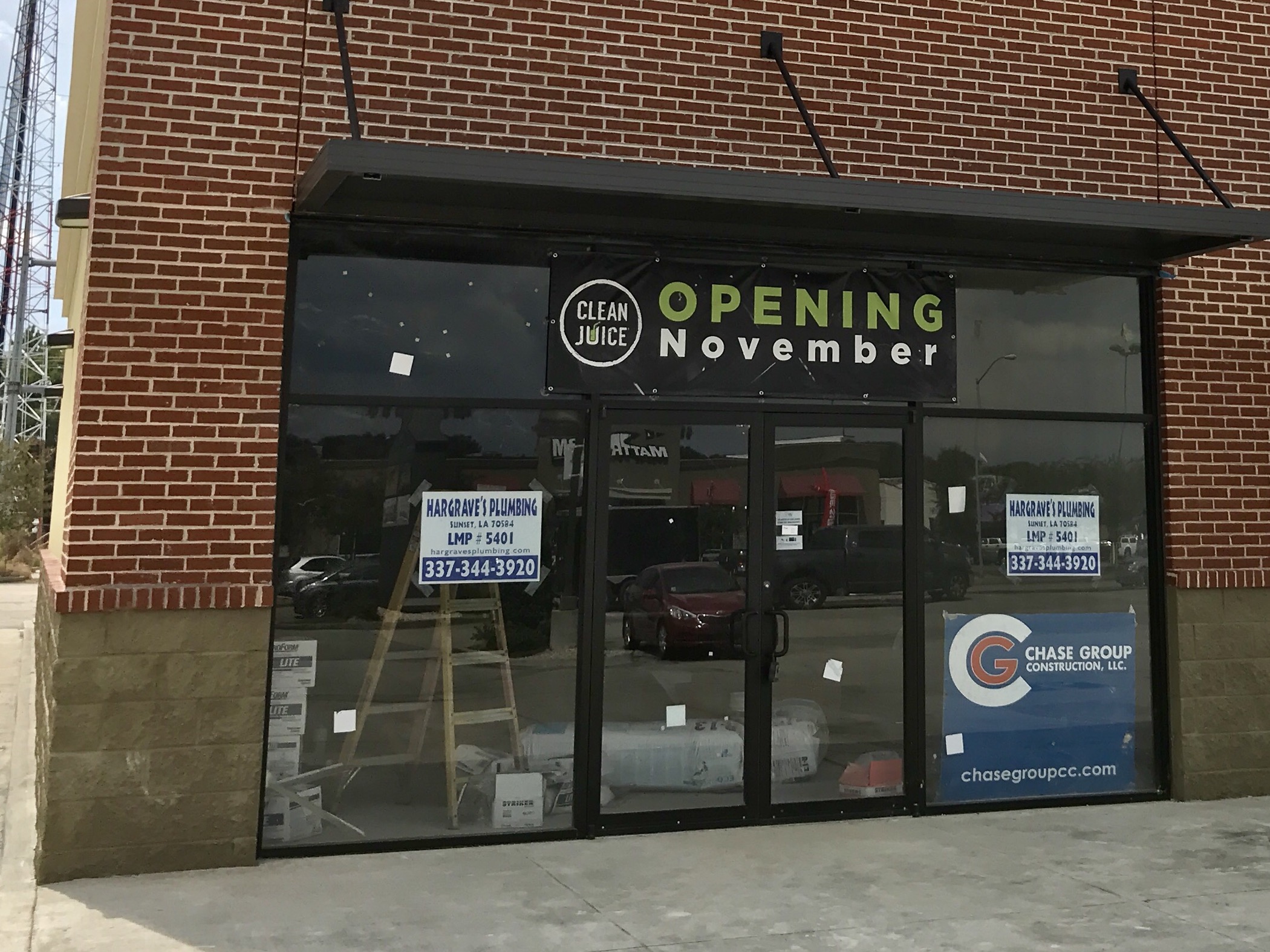 How the inside looked this past weekend.