Caroline & Company, located at 1800 Kaliste Saloom Road, started construction Monday on what will be an additional +5600 square foot retail space.
"We quickly filled up this space and the response from our customers has been incredible," says Caroline & Co. owner, Charlotte Cryer.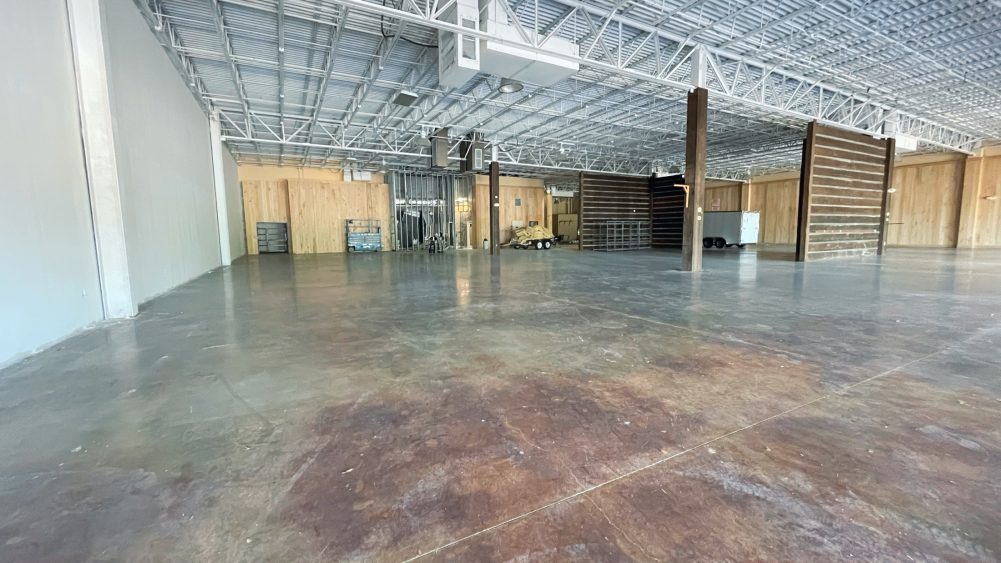 This new space, which is located in the same structure, will allow the well-known, local boutique to expand into more product categories and to expand upon their already popular products. Once completed they will occupy a total of 20,600 square feet. The remaining space within the building is still available for lease. At this rate, Caroline & Co. may end up taking the whole building!
The tentative completion date of the new expansion is set for mid-August of this year.
You can follow Caroline & Company at https://www.facebook.com/CarolineAndCompany/.
Caroline & Company relocated to the River Ranch region of Lafayette back in 2020. See more details below:
Caroline & Company Moving Into Paul Michael Co. Space In Spring 2020
Become a supporter of Developing Lafayette. Learn More