It's been about a year since we've posted about the new Carencro Fire Station #3, which is in full swing construction at 900 Gloria Switch Road, next to Dollar General.
This new fire station for Carencro comes in at 11,000 square feet and features a four truck apparatus room, a training room, watch room, conference space, four bedrooms, and support facilities. The facility is admittedly a lot larger of a building than we envisioned. But then again, if you're fitting some large fire trucks in this building along with living quarters and all that jazz, then it'll be large.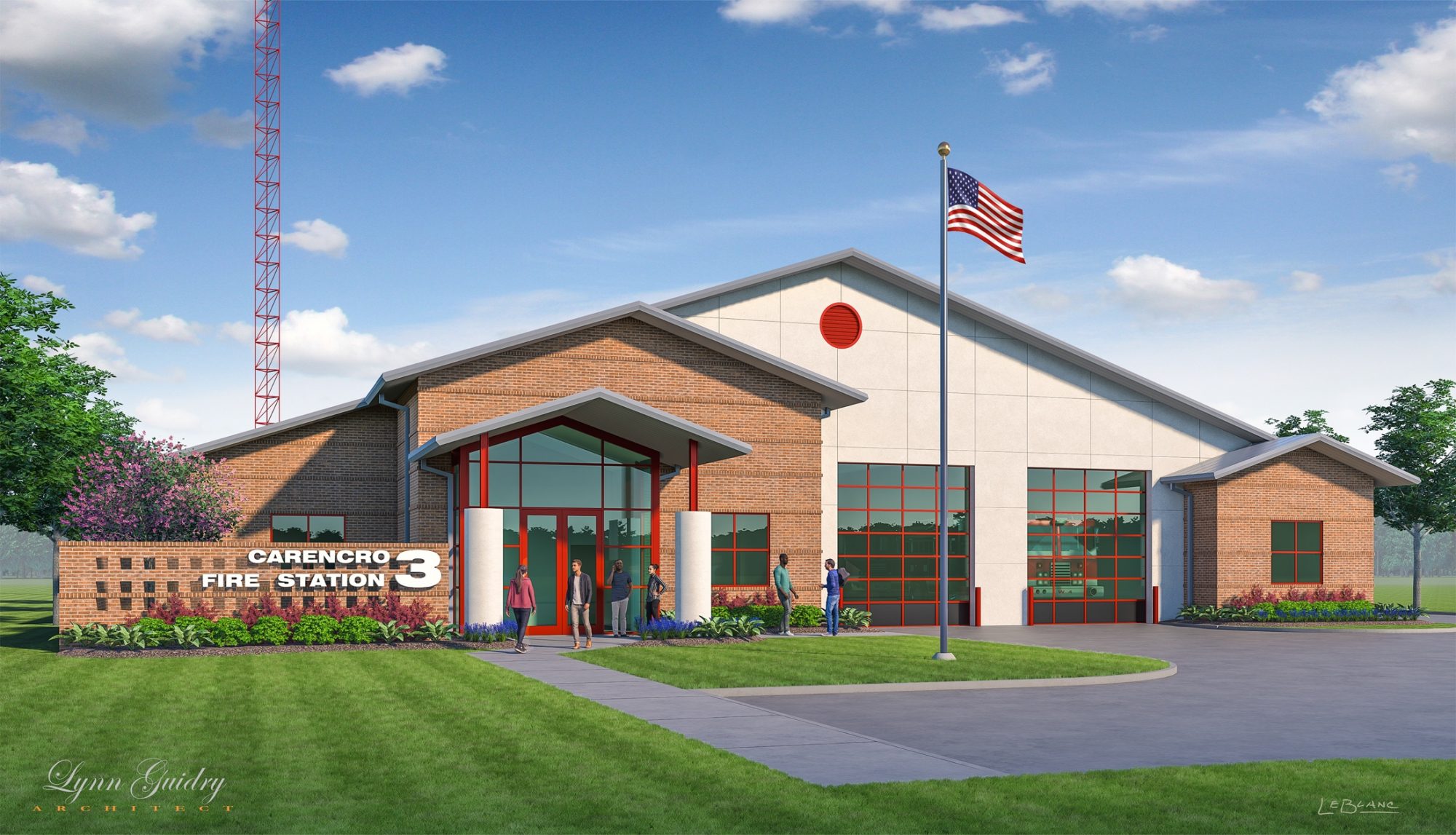 The tentative construction completion date was set for early 2022, but as with many construction projects, supplies are harder to come by. Though, judging by the current progress, this facility should be completed by late Summer of this year.