Camellia Dental, a locally owned & operated general & cosmetic dental practice currently located at 300 Doucet Road is moving & expanding their practice into a brand new 5,200 square foot office building to be constructed at 1101 Camellia Blvd in River Ranch.
Founded by Dr. Mike Malone, Camellia Dental is well-known for their work in cosmetic dental while also providing general dentistry service. Doctors Emily Foreman and Katherine Thimmesch later purchased the practice from Dr. Malone to ensure the legacy carries on. Dr. Malone remains an active doctor in the local practice.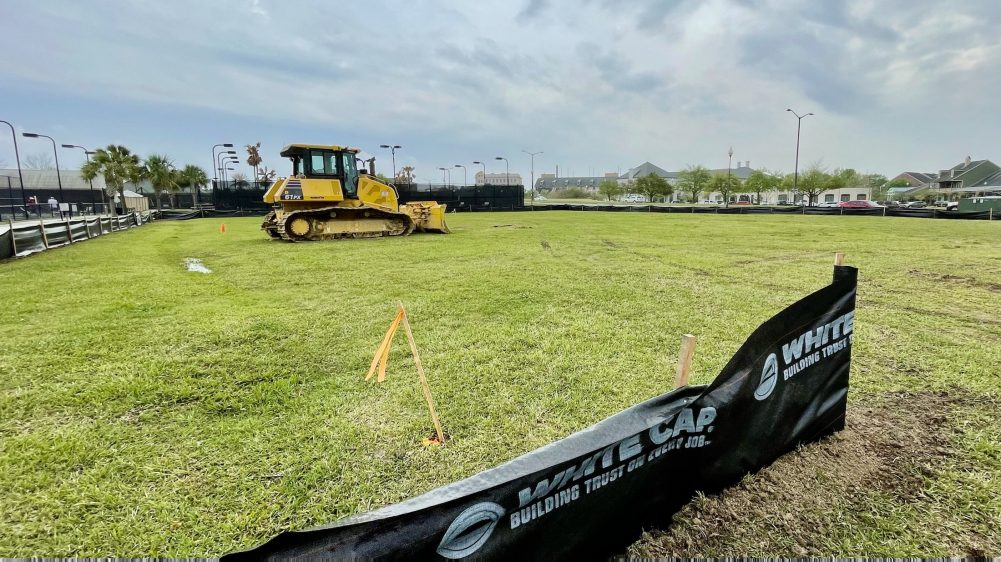 The new dental office will include 10 dental operatories all outfitted with the latest in state-of-the-art dental equipment. And as the current pandemic still lingers, the building will also boast a cutting edge HVAC Air Purification System to provide the highest quality environment for their clients.
A tentative completion date for the new Camellia Dental office is set for the Fall of 2021 with an aim for November.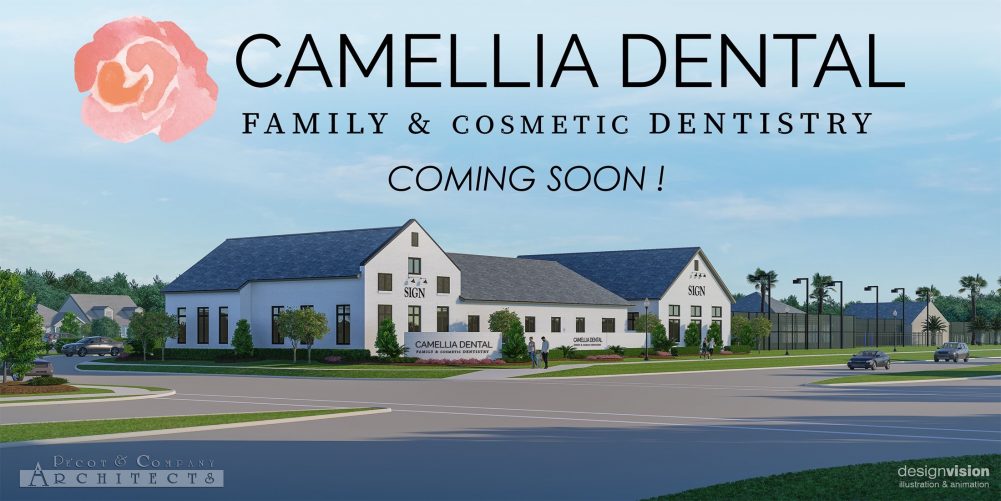 Learn more about each doctor and the practice below with snipped information from their website https://www.camelliadds.com/.
Dr. Malone, recognized for his excellence in the field of Cosmetic Dentistry on many occasions, was elected President of the American Academy of Cosmetic Dentistry for 2003-2004. He has also been a member of the AACD since 1988; achieving accreditation from the AACD in 1992, one of just over 350 dentists worldwide with this credential. Read more here.
Dr. Foreman graduated summa cum laude from LSU in Baton Rouge where she attended the LSU School of Dentistry. She graduated in the top five of her class. During dental school, she received the Baldridge scholarship, the OKU scholarship, and was on the Dean's list every semester. Read more here.
Dr. Thimmesch received her Bachelor of Science degree from the University of Louisiana at Lafayette. She was employed by Dr. Malone working as a part time dental assistant while pursuing her degree. She then attended the LSU School of Dentistry where she graduated with honors. Read more here.