The local subscription box service, Cajun Crate, is bringing a much-needed asset to Downtown Lafayette — a Grocery Store.
Cajun Crate is moving into a physical location at 403B Buchanan Street, currently, Downtown Pop-Up, to expand & grow their business and to bring a grocery store to Downtown Lafayette. Since Cajun Crate already keeps most of their items in inventory, it makes perfect sense to open up to the public for those that live and work in the downtown area.
In the grocery store, you'll be able to find many Louisiana local dry goods and local fresh items, like bread, produce, milk, and eggs — pending DHH approval. Cajun Crate will also make steps in partnering with local meat markets to offer prepackaged meats, which is a Cajun must have. They will also continue to work with the Acadiana Food Hub to source their local produce and to buy products made from their kitchens.
The goal for Cajun Crate will remain the same — shop local. All of their goods are still 100% Louisiana, however, unless a local company starts making toilet paper — good toilet paper — they will have an imports sections of their store for those things. For anything that isn't sold in-store, a chalkboard wall will exist to serve as a living grocery list. If you need it, Cajun Crate will make an effort to stock those items.
Currently, Cajun Crate ships to over 400 subscribers monthly and to many customers on a daily basis. So the extra working space is important, plus it will provide a great service to Downtown, especially during festivals.
The tentative opening date is the first part of February.
Want to sign up to Cajun Crate? Click (here).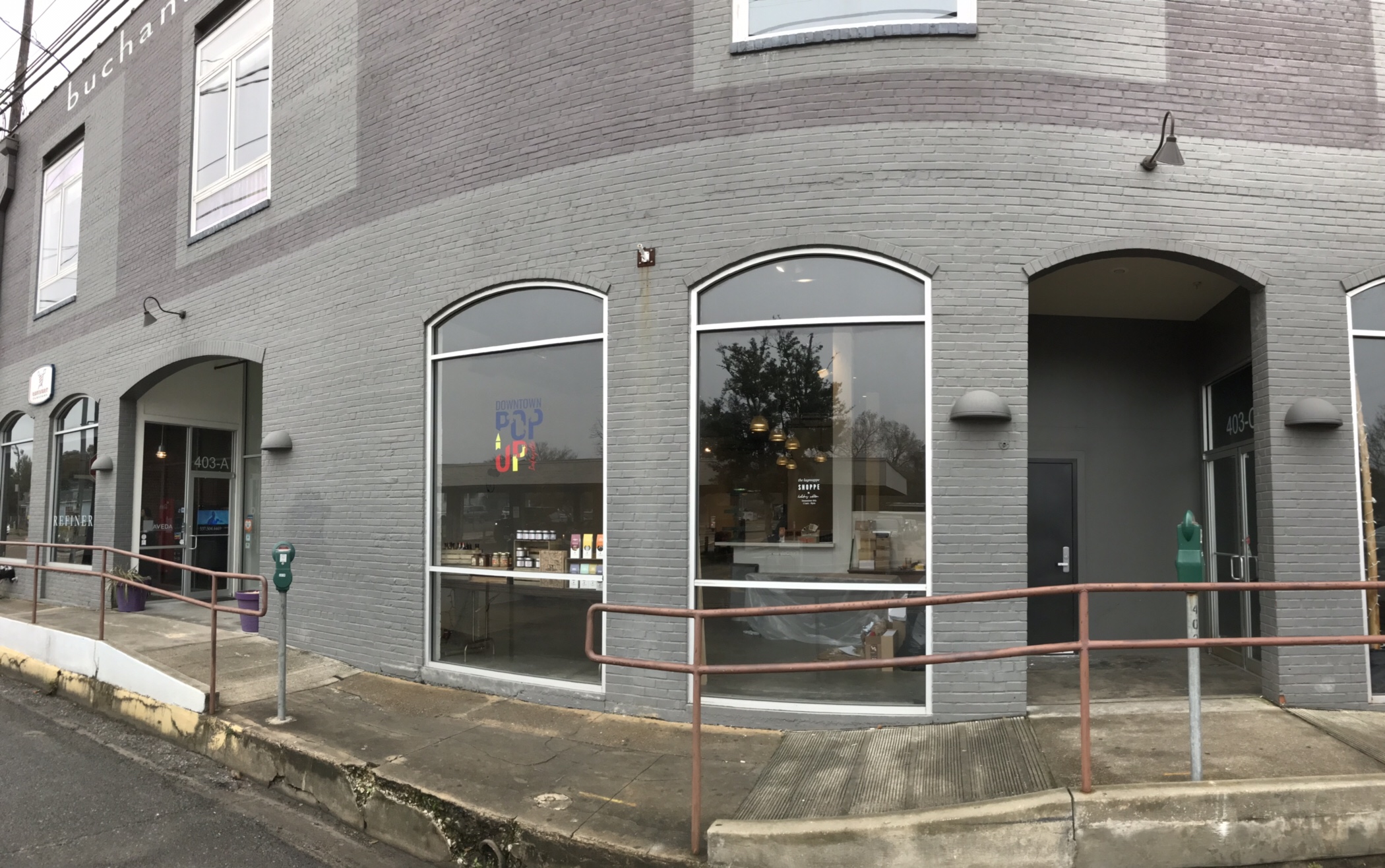 Outside of the future Cajun Crate location.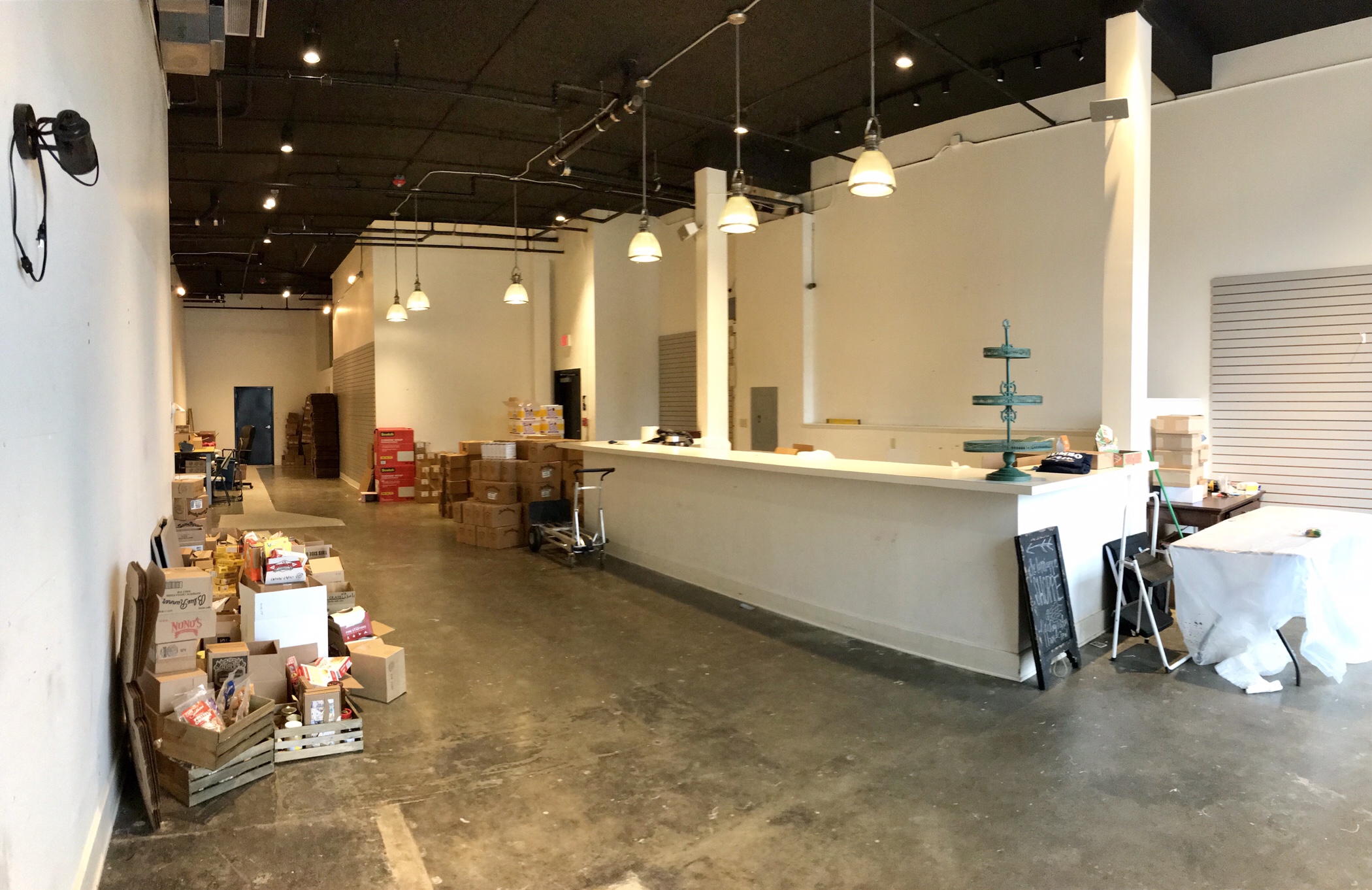 Inside is still being put together but is in-use.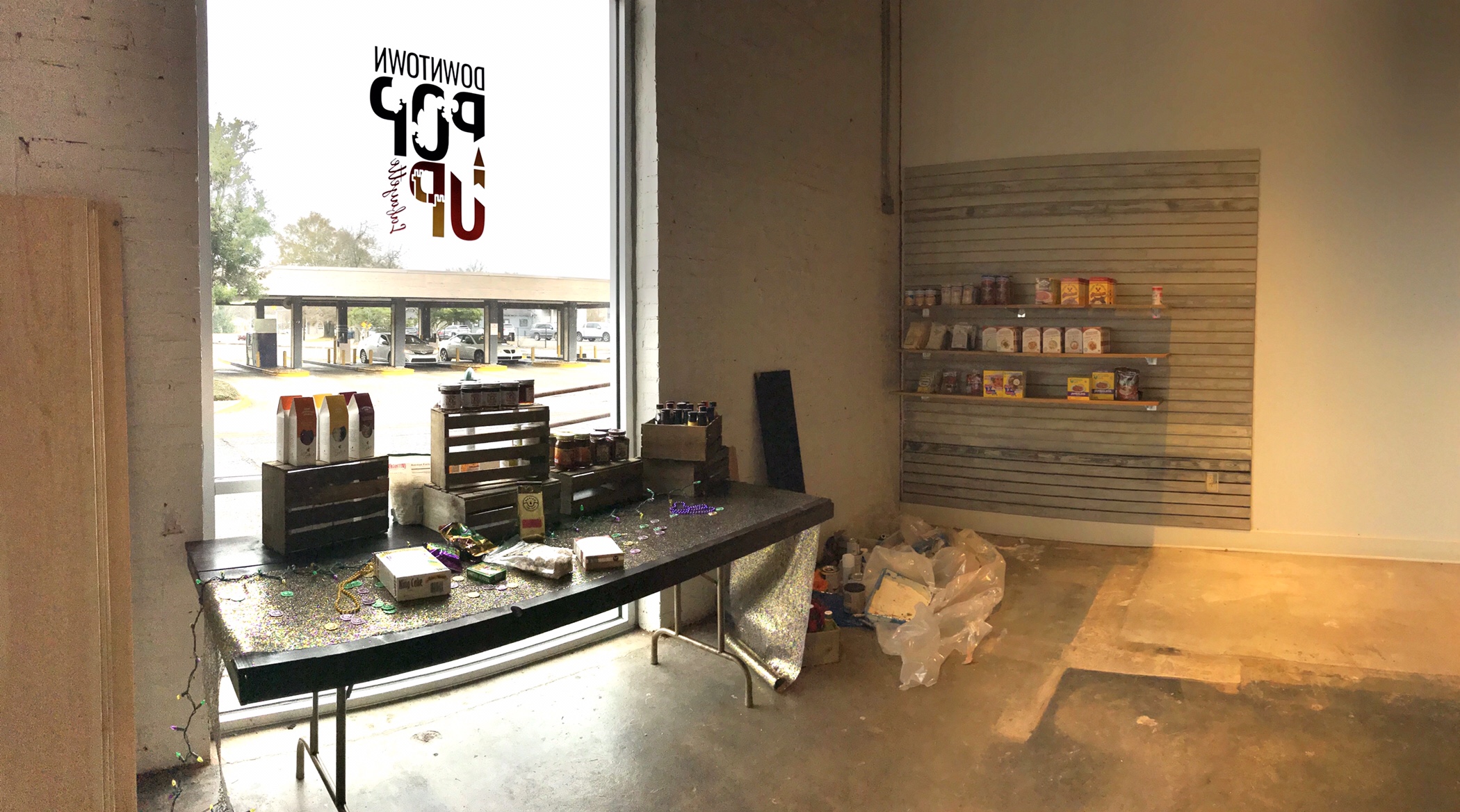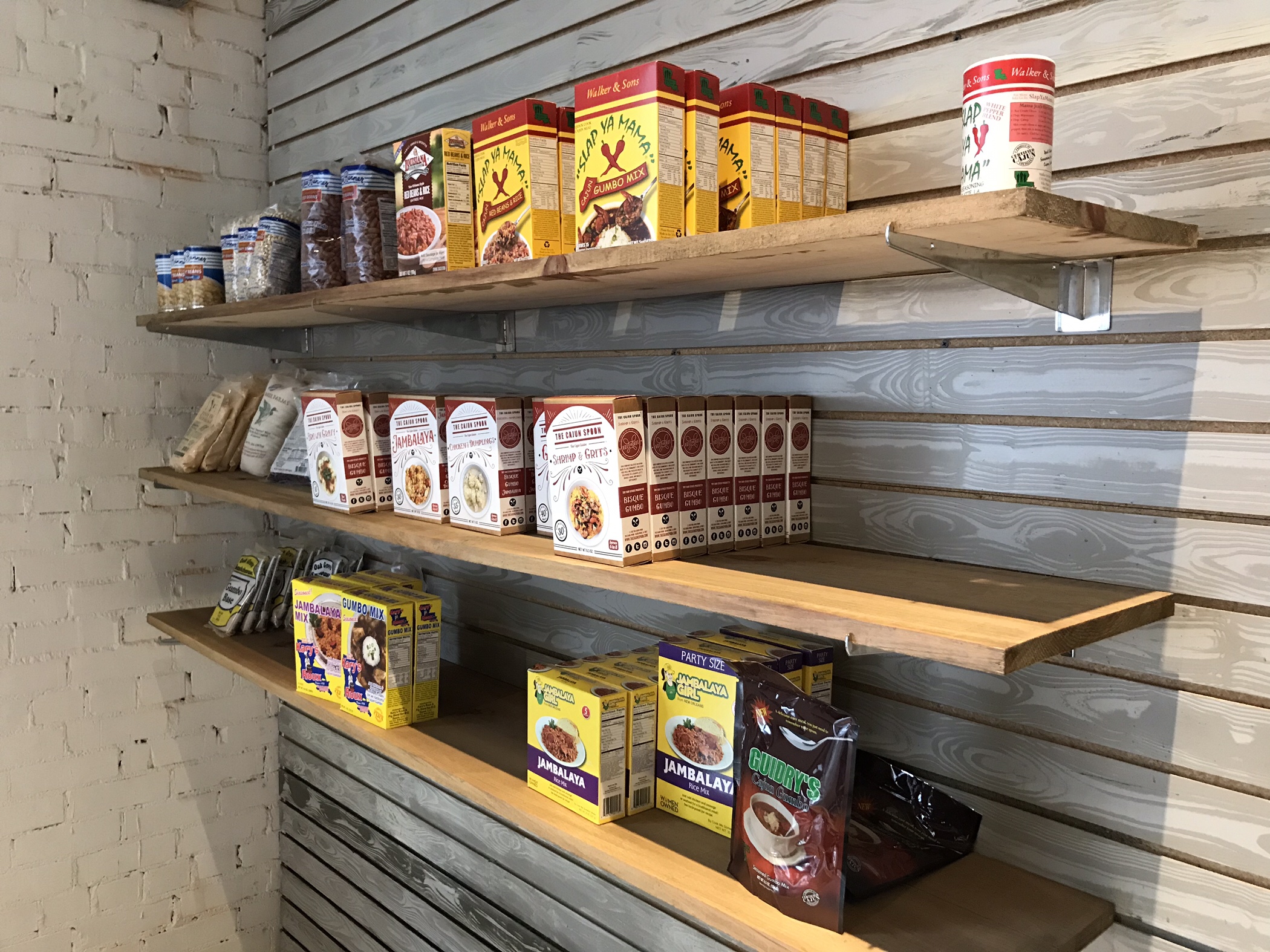 A small taste of how the store will look.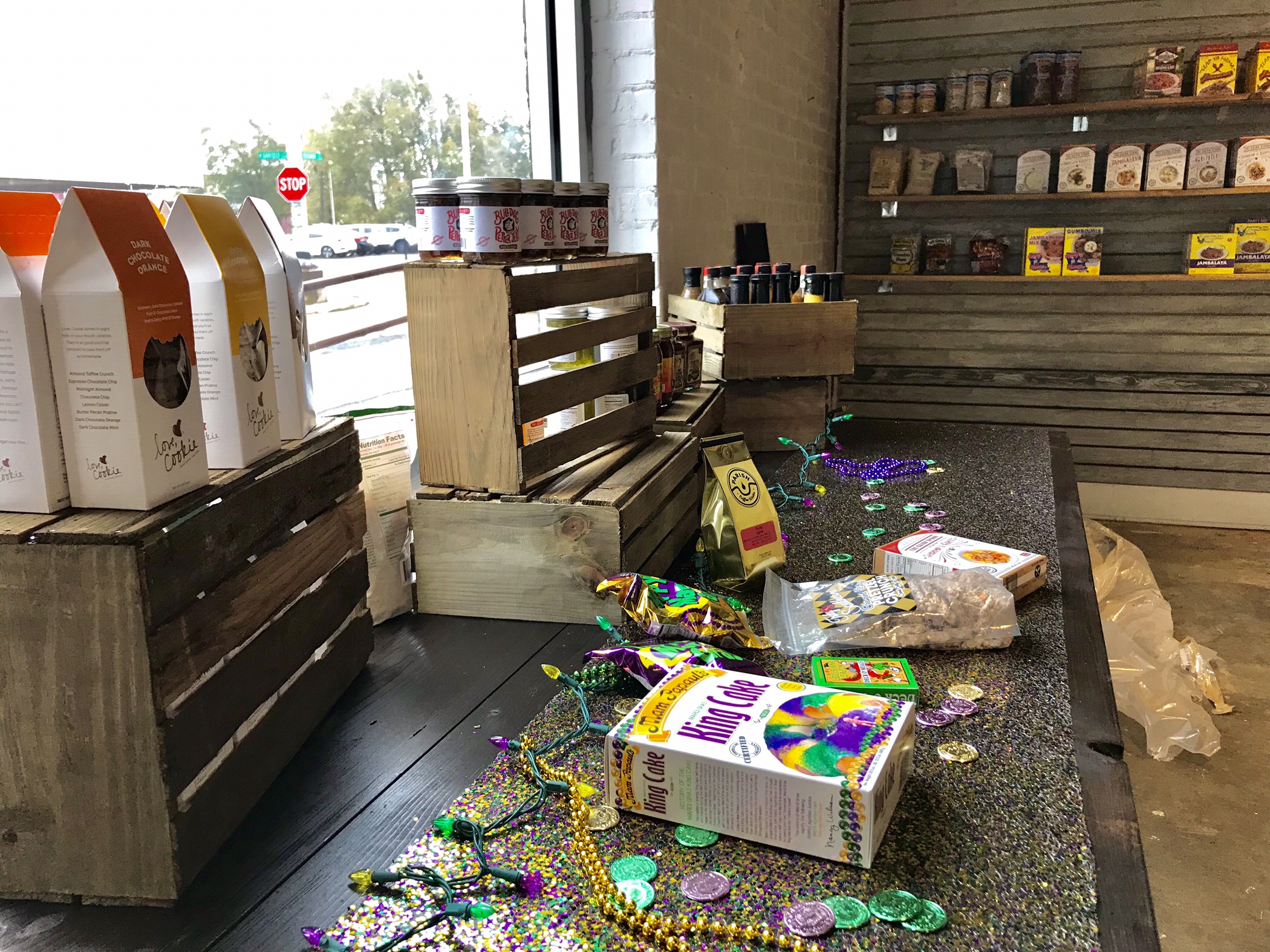 Window display & shelving.