A new structure at 2774 NE Evangeline Thruway is coming up next door to the new Penske Truck Rental that we posted on a while back. The structure will be the new location for C & R Collision that is currently located at 111 Cadillac Street in Lafayette.
Here is a snip of text from Google:
"C&R Collision Repair inc. has been in business since 1988, we have been in our current location since September of 1995. Our goal is to achieve the highest level of customer satisfaction possible and to provide our customers with the best possible repair to their vehicle, from the estimate to delivery."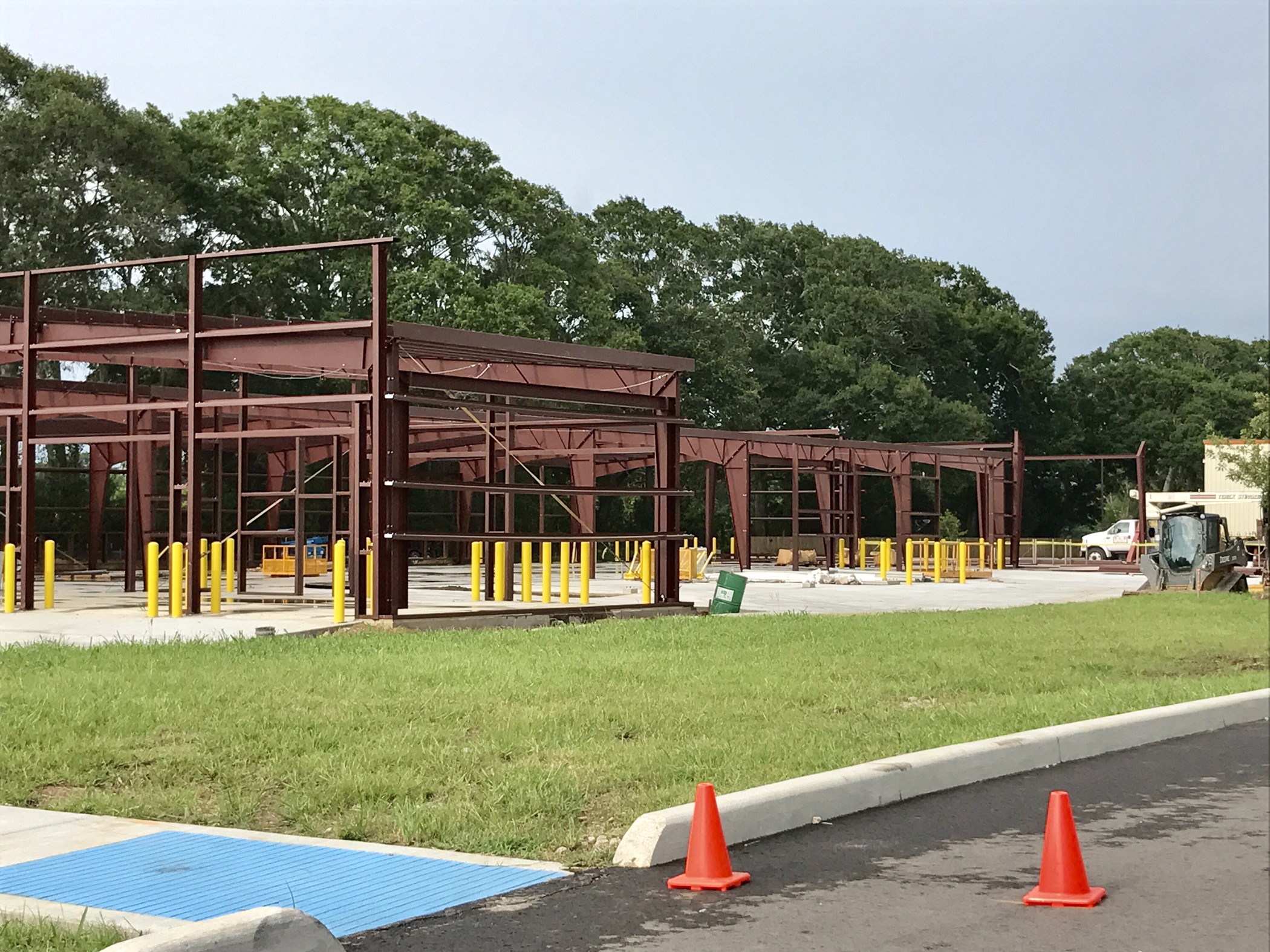 Another shot of the new structure.
What's nearby?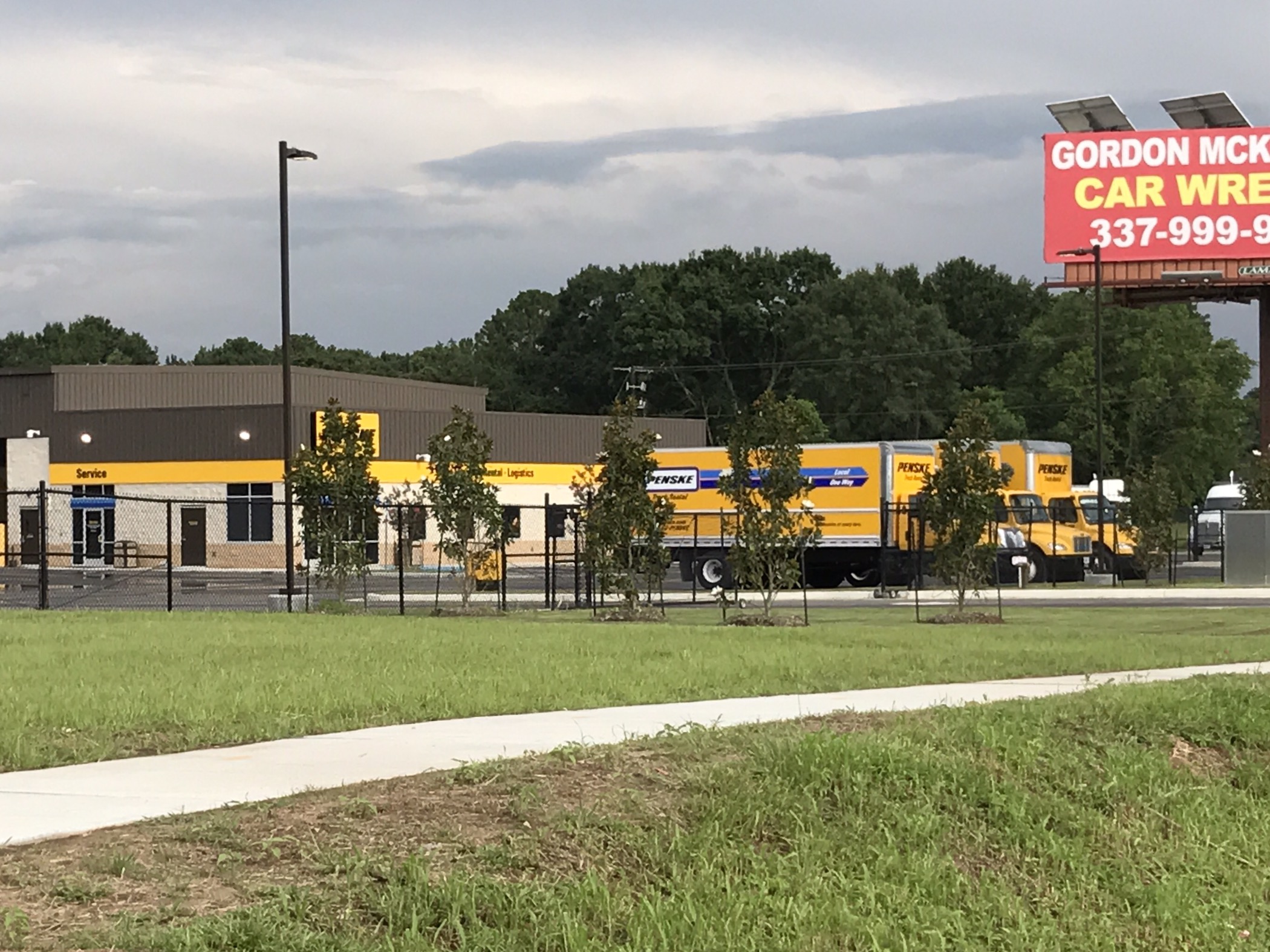 Penske Truck, and a Gordon Billboard… lol.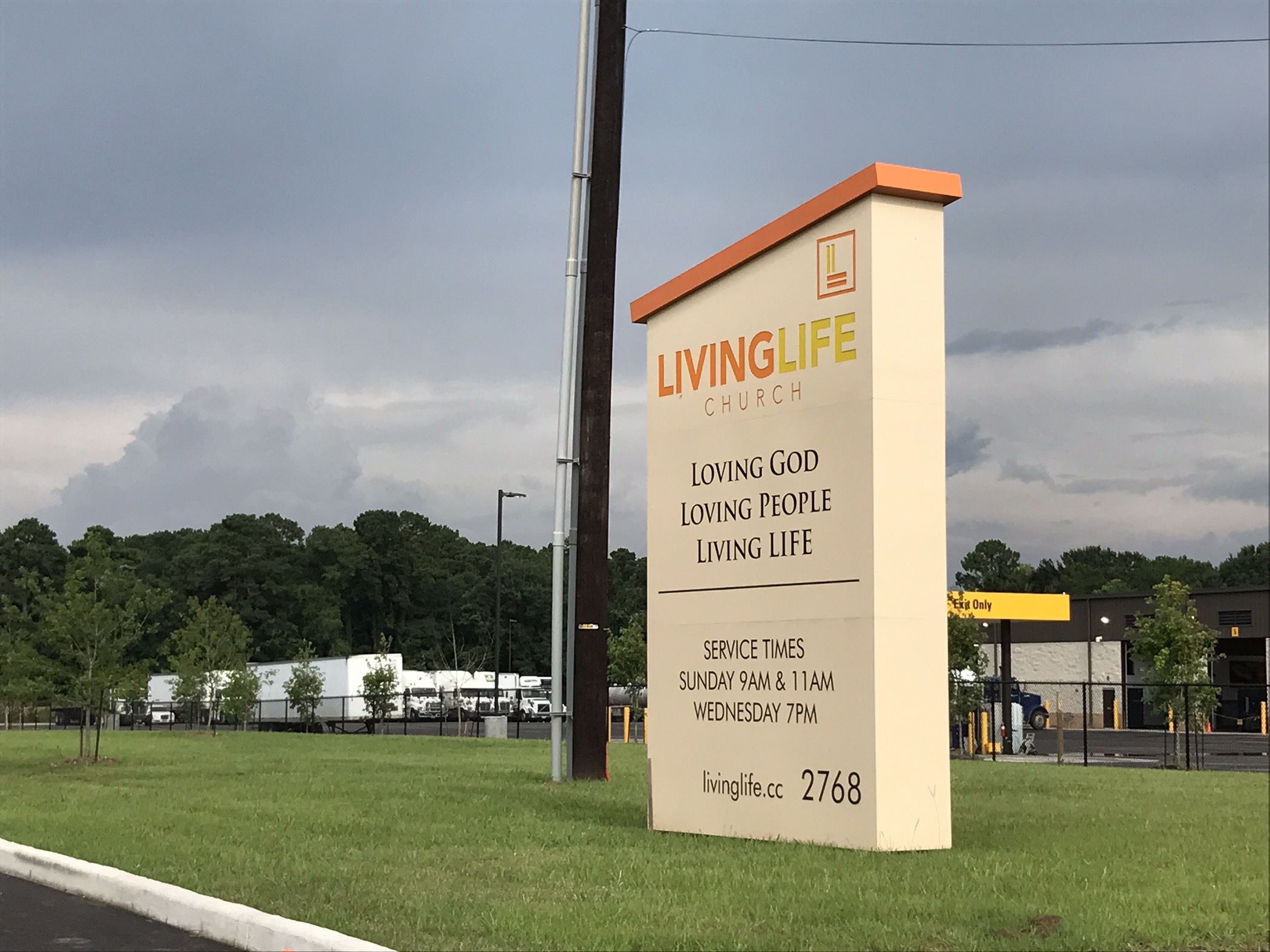 This church, which is also new.
Map view: